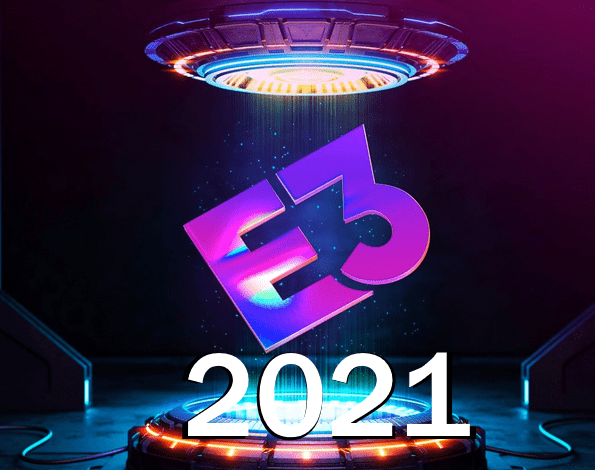 After a year off, E3 came back to showcase the next generation of games, hardware, and creators to check out. The expo was an online event with free access to all, that ran from June 12th–15th. With over 30 companies and special presentations, it was 20+ hours of content for gamers to stream. With big game devs like Nintendo, Bandi Namco, and Xbox waiting all year to unleash huge announcements, it was an exciting event to guess would be revealed. However, not every game presentation sparked huge excitement. A few might even be remembered a little strangely. Love it or hate it, that always what happens at E3.
We rounded up the best announcements we think were great. And maybe one or two that are just plain goofy to watch again. Check out our thoughts and videos below.
Marvel Guardians of the Galaxy
Coming from Eidos Montreal, Marvel Guardians of the Galaxy is Square Enix's second attempt at bringing an action pack Marvel franchise to life. Probably taking place in the same universe as Marvel's Avengers, this game puts players into the role of Peter Quill, aka Star-Lord, as he and his band of misfit heroes try to save the world against a powerful overlord. The trailer nails the humor people would expect from the Guardians of the Galaxy, and hopefully, the devs learned a few things after Marvel's Avengers.
Fatal Frame: Maiden of Black Water
It's been six years since gamers had to battle the undead with a camera, but that's all going to change. Koei Tecmo and Nintendo are re-releasing Fatal Frame: Maiden of Black Water for the Switch, a title that came out in 2014 for the Wii-U. The Fatal Frame series was a unique franchise that shock gamers with Japanese horror elements, and a fun combat camera system. While it is only an updated port, we are glad the franchise is alive and hopefully more entries will be made.
Rawmen
Developed by Animal, LLC and TinyBuild, Rawmen was first announced and playable back in 2019. We got the chance to play a few rounds back in PAX East 2019, where we covered the battlefield with our cooking. The gameplay is similar to Splatoon but themed with some more mature visuals and chaotic elements. The game could be this year's big competitive multiplayer experience like Fall Guys.
Halo Infinite
Master Chief is thawed out and ready for duty. 343 industries has been teasing Halo and these newest trailers about the story and gameplay really got us interested. It seems like they overhauled a bit of the graphics to make it more polished than before. There will be some cool new weapons to try, armor to wear and some surprise characters to meet.
S.T.A.L.K.E.R. 2: Heart of Chernobyl
Everyone loves to explore post-apocalyptic wastelands, so undoubtedly gamers will be eager to return to the S.T.A.L.K.E.R franchise. The mutants are bigger, badder, and more intense to fight in this newest installment. This sequel sticks closely to its roots and looks to improve on a lot that gamers want.
Devolver Digital 
Once again, Devolver Digital has the most insane presentation that goes off the rails and basically steals the show. A strange mix of a game showcase, company bragging, and meta storytelling. We also enjoy how normal it starts and the intensity ramps up to the point you don't care about the games they are showing anymore. Now you are focus on quirk presenters and what random thing will happen next.
Metroid Dread
Samus Aran won't be patrolling Megacity One (But that could be cool), Metroid Dread is a sequel to Metroid Fusion from 2002. The gameplay returns to 2D platforming, with 3D action sequences thrown into the mix. There are neat gadgets and upgrades to get make traversing thru these space stations, battling new enemies and creatures that will try to stop the intergalactic bounty hunter.
Stranger of Paradise: Final Fantasy
Feel like it was teleported out of 2004, Stranger of Paradise: Final Fantasy is one of the most questionable trailers shown. Taking game design notes from Dark Souls and Devil May Cry, this is Final Fantasy's attempt to make a more action-driven game. However, this trailer will make people forget all the gameplay and remember the word "CHAOS", cause it is forcibly inserted with the dialogue. Hopefully, they get some good feedback to make a few changes.
Elden Ring
Want to see how to present a Souls-like game without distracting gamers without the word "Chaos"? FromSoftware knows how. Elden Ring was first announced in 2019, and has some high-profile names attached to the development. Looking to blend deep lore, engaging combat, and an expansive open world, Elden Ring should be everything Souls fans want to try.
Mechajammer
Mixing the old with the new, Mechajammer is an isometric RPG, set in a dystopian cyber-punk world. With 2D sprites in 3D environments, there's a great unique look to the game that makes it very eye-catching. It has a dungeon crawler exploration, but combat changes the controls to be tactical. While in combat, movement and actions are calculated and need to be coordinated. This game has a great retro design that people can sink hours into exploring. 
These were just a handful of trailers we saw, but what were some that really got you excited for more games in 2021 and beyond? Did you feel about the same as us? Did you disagree about our opinions Let us know in the comments!
343 Industries
animal
Bandi Namco
capcom
Conventions
devolver digital
E3
Eidos Montreal
elden ring
Electronic Entertainment Experience
Fatal Frame
Fatal Frame: Maiden of Black Water
Final Fantasy
FromSoftware
Game trailers
Games
GSC Game World
halo
halo infinite
Inc.
Koei Tecmo
LLC
Marvel's Guardians of the Galaxy
Mechajammer
metroid
metroid dread
Modern Wolf
nintendo
PC Gamer
PC Gaming Show
rawmen
S.T.A.L.K.E.R. 2: Heart of Chernobyl
square enix
Stalker 2
Stalker 2: Heart of Heart of Chernobyl
Stranger of Paradise: Final Fantasy Origin
tinybuild
trailer
video games
Whalenought Studios
xbox
Xbox Game Studios