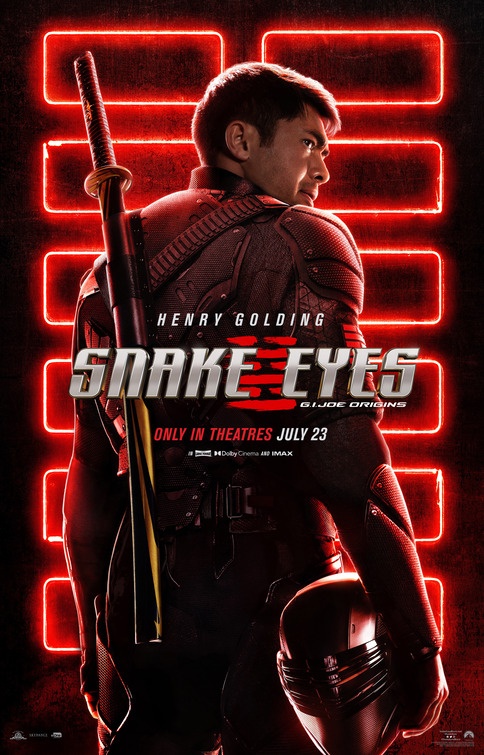 Snake Eyes: GI Joe Origins (Theaters)
Starring: Henry Golding, Andrew Koji, Ursual Corbero, Samara Weaving, Iko Uwais, Peter Mensah
Directed by: Robert Schwentke
Plot: Snake Eyes, a tenacious loner, is welcomed into an ancient Japanese clan called the Arashikage after saving the life of their heir apparent. Upon arrival in Japan, the Arashikage teaches Snake Eyes the ways of the ninja warrior while also providing something he's been longing for: a home. But, when secrets from his past are revealed, Snake Eyes' honor and allegiance will be tested — even if that means losing the trust of those closest to him.
Rotten Tomatoes Freshness: 52%
Critic Consensus: "Far from silent and not particularly deadly, Snake Eyes serves as a step up for the G.I. Joe franchise, thanks in no small part to Henry Golding's work in the title role"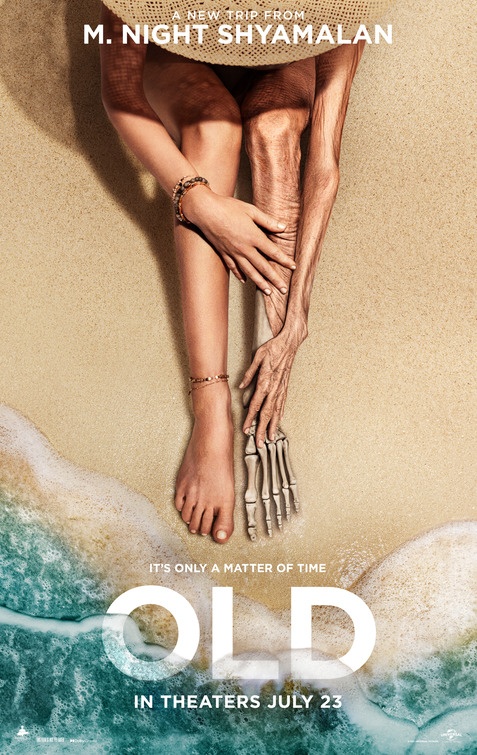 Old (Theaters)
Starring: Gael Garcia Bernal, Vicky Krieps, Rufus Sewell, Ken Leung, Eliza Scanlen, Alex Wolff, Thomasin McKenzie
Directed by: M. Night Shyamalan
Plot: A family on a tropical holiday discovers that the secluded beach where they are relaxing for a few hours is somehow causing them to age rapidly reducing their entire lives into a single day.
RT Freshness: 60%
Critic Consensus: "Old has no shortage of interesting ideas — and writer-director M. Night Shyamalan's uneven execution will intrigue or annoy viewers, with little middle ground between"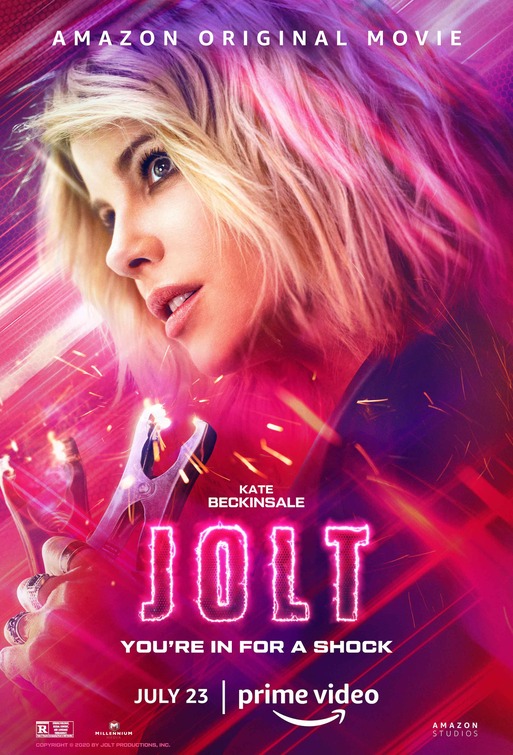 Jolt (Prime Video)
Starring: Kate Beckinsale, Stanley Tucci, Lili Rich, Jai Courtney, Bobby Cannavale, Laverne Cox, David Bradley
Directed by: Tanya Wexler
Plot: A bouncer with a slightly murderous anger-management problem that she controls with the help of an electrode-lined vest she uses to shock herself back to normalcy whenever she gets homicidal. After the first guy she's ever fallen for is murdered, she goes on a revenge-fueled rampage to find the killer while the cops pursue her as their chief suspect.
RT Freshness: 33%
Critic Consensus: N/A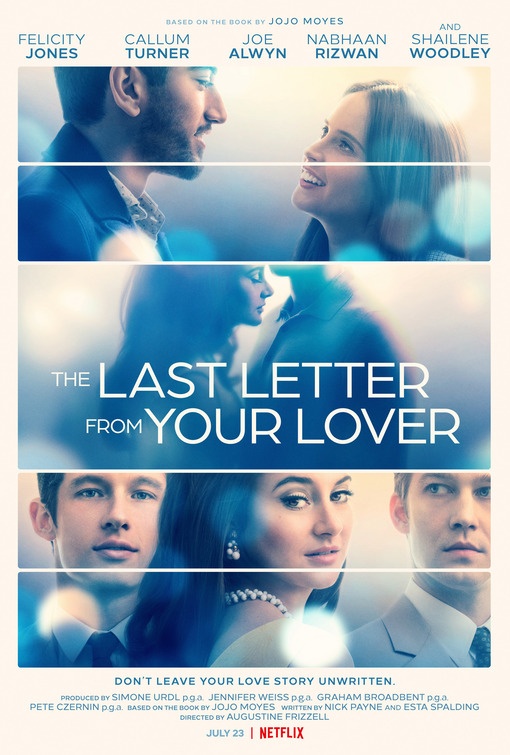 The Last Letter From Your Lover (Netflix)
Starring: Joe Alwyn, Shailene Woodley, Felicity Jones, Callum Turner, Nabhaan Rizwan, Emma Appleton, Ncuti Gatwa, Christian Brassington, Alice Orr-Ewing
Directed by: Augustine Frizzell
Plot: A pair of interwoven stories set in the past and present follow an ambitious journalist determined to solve the mystery of a forbidden love affair at the center of a trove of secret love letters from 1965.
RT Freshness: 58%
Critic Consensus: N/A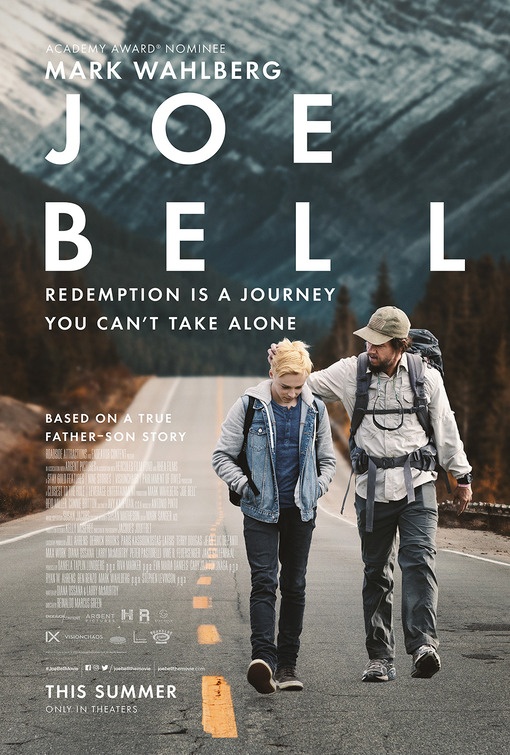 Joe Bell (Theaters)
Starring: Mark Wahlberg, Reid Miller, Connie Britton, Maxwell Jenkins, Gary Sinise, Igby Rigney
Directed by: Reinaldo Marcus Green
Plot: An Oregonian father pays tribute to his gay teenage son Jadin, embarking on a self-reflective walk across America to speak his heart to heartland citizens about the real and terrifying costs of bullying.
RT Freshness: 39%
Critic Consensus: "Joe Bell's heartfelt message — and Reid Miller's stirring breakout performance — are unfortunately undermined by formulaic storytelling"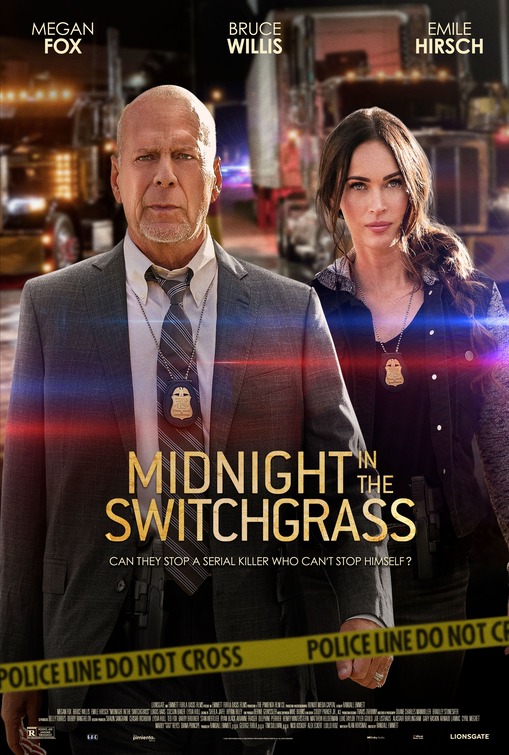 Midnight in the Switchgrass (Theaters and VOD)
Starring: Megan Fox, Bruce Willis, Emile Hirsch, Lukas Haas, Machine Gun Kelly, Caitlin Carmichael
Directed by: Randall Emmett
Plot: An FBI agent and Florida State officer team up to investigate a string of unsolved murder cases.
RT Freshness: 16%
Critic Consensus: N/A
I'm like the J. Jonah Jameson of Everything Action, writing and editing and constantly demanding pictures of Spider-Man.
Admit One
andrew koji
bruce willis
gi joe origins
henry golding
joe bell
jolt
kate beckinsale
m. night shymalan
mark wahlberg
megan fox
midnight in the switchgrass
netflix
new in theaters
old
Prime Video
snake eyes
streaming
the last letter from your lover