Here's the movie and TV news to know for the past week, it's the News Shotgun!: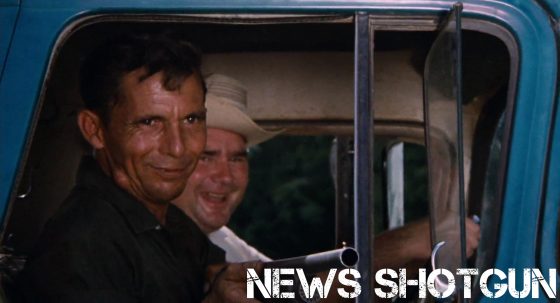 David Gordon Green directing movie bout building of Disneyland: Halloween Kills director David Gordon Green is tackling a slightly more happy and family-friendly story for one of his upcoming projects. He's signed on to direct a movie following Walt Disney as he attempts to get Disneyland built in the mid-50s.  Evan Spiliotopoulos, who previously wrote the live-action Beauty and The Beast reboot for Disney, is writing the script.  The movie will be a Disney+ exclusive.
Adam Warlock cast for Guardians of the Galaxy Vol. 3:  Teased at the end of Vol. 2, Adam Warlock is making his MCU debut in Guardians of the Galaxy Vol. 3 and Will Poulter has signed on to star as the cosmic character.  Poulter has appeared in movies like We're The Millers, The Revenant, and Detroit and on TV shows like The Underground Railroad and Dopesick.
Mel Gibson starring in the new action movie Hot Seat: Mel Gibson is co-starring with Chad Michael Murray for a new action-thriller from Lionsgate, Hot Seat. The movie follows a hacker who is forced to attempt to infiltrate high-level banking systems when someone plants a bomb under his seat at his office.  Gibson plays a man trying to get the hacker out of the situation and off the titular Hot Seat.
Jack Ryan renewed for Season 4: Although Season 3 has not aired yet (it's expected sometime next year), Jack Ryan on Prime Video has already gotten a fourth season,  John Krasinski continues to star as Jack Ryan and Michael Péna will join the cast in Season 4.
System Shock TV series in development: The classic video game System Shock is becoming a TV series on the new and upcoming streaming service Binge, which launches next year and will specialize in gaming-based entertainment.  The show will follow the same plot as the game where a rogue AI called SHODAN takes over a space station in the year 2072 and seeks to take over Earth next.  Binge is also getting a show based on the Ubisoft Driver series.
Lin Shaye starring in action thriller Ellen: Insidious star Lin Shaye is getting what seems like a Liam Neeson style action-thriller TV series called Ellen.  Shaye plays the titular character, who is a hard-nosed widow living in Montana who refuses to sell her land to a nefarious land developer.
Tommy Lee Jones co-starring with Jamie Foxx in The Burial: Tommy Lee Jones is stepping in to replace his former Fugitive co-star Harrison Ford in a movie called The Burial.  Jones will co-star with Jamie Foxx in the movie, which is based on a true story where a bankrupt funeral home director sues a neighboring businessman over a deal gone wrong and hires a flashy lawyer to handle the case.
New How to Train Your Dragon series set in modern-day: Peacock and Hulu are getting a new How to Train Your Dragon series set 1,300 years after the movie trilogy and set in the modern-day.  A geologic anomaly causes a massive fissure to open in the Earth and a group of researchers goes to investigate.  Their misfit kids discover the truth of dragons and encounter a new group of magical creatures.  The show debuts on December 23rd.
Original Cowboy Bebop cast voicing the Japanese dub of live-action series: For the first time since 2001, the original Japanese voice cast of Cowboy Bebop is reuniting to voice the Japanese dub of the upcoming live-action Netflix series starring John Cho, Daniella Pineda, and Mustafa Shakir.  The last time the original cast was on the same project was Cowboy Bebop: The Movie.
Walking Dead anthology series coming soon to AMC: To add to all the other Walking Dead shows on AMC and AMC+, an anthology series, Tales of the Walking Dead, is coming next summer.  The first season will be six episodes and will tell stand-alone stories that will feature current and new characters in the world of Walking Dead.  The main series is ending next year and there's Fear the Walking Dead, the limited series Walking Dead: World Beyond, and an untitled spin-off featuring Daryl and Carol.
Part 2 of Masters of the Universe: Revelation coming to November: Part 1 of Kevin Smith's Masters of the Universe: Revelation debuted earlier this year to some controversy as some old-school fans angrily voiced their disappointment with the plot and direction of the new show but we'll find out how it all ends with Part 2 arriving on November 23rd on Netflix with the final five episodes of the series.
I'm like the J. Jonah Jameson of Everything Action, writing and editing and constantly demanding pictures of Spider-Man.
adam warlock
anthology serise
binge
cowboy bebop
david gordon green
disneyland
ellen
guardians of the galaxy vol. 3
hot seat
how to train your dragon
jack ryan
Jamie Foxx
lin shaye
masters of the universe: revelation
mel gibson
movie news
netflix
News
news shotgun
season 4
system shock
the burial
tommy lee jones
walking dead
walt disney