Here's what's new in Theaters and on Streaming this weekend, it's Admit One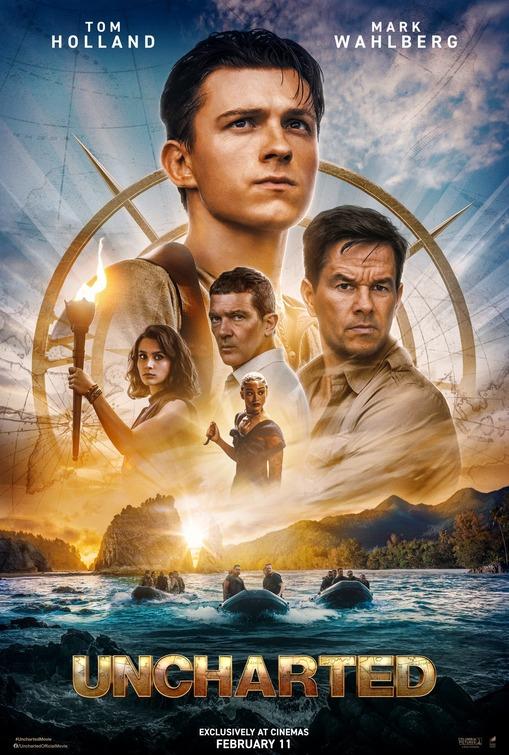 Uncharted (Theaters)
Starring: Tom Holland, Mark Wahlberg, Sophia Ali, Antonio Banderas, Tati Gabrielle
Directed by: Ruben Fleischer
Plot: Street-smart Nathan Drake, is recruited by seasoned treasure hunter, Victor "Sully" Sullivan, to recover a fortune amassed by Ferdinand Magellan, and lost 500 years ago by the House of Moncada.
Rotten Tomatoes Freshness: 40%
Critic Consensus: "Promisingly cast but misleadingly titled, Uncharted mines its bestselling source material to produce a disappointing echo of superior adventure films"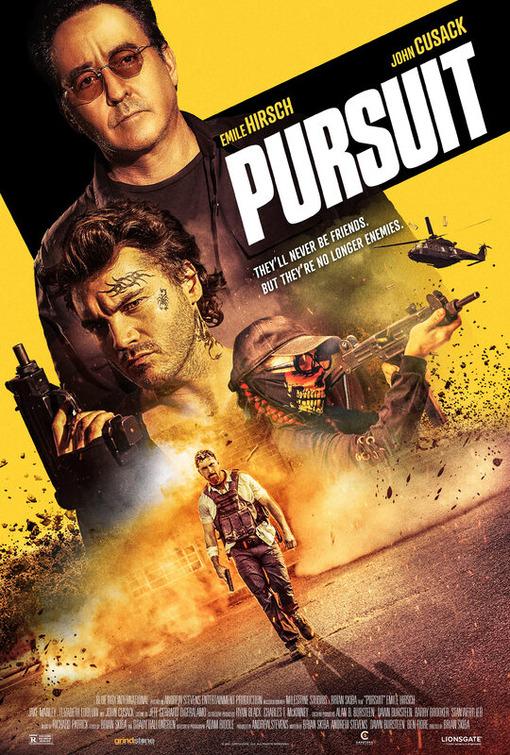 Pursuit (Theaters and Digital)
Starring: Emile Hirsch, John Cusack, Jake Manley, Elizabeth Ludlow, Andrew Stevens, William Katt
Directed by: Brian Skiba
Plot: Detective Breslin crosses paths with Calloway, a ruthless hacker who's trying to save his kidnapped wife from a drug cartel. When Calloway escapes from police custody, Breslin joins forces with a no-nonsense cop to reclaim his prisoner.
RT Freshness: N/A
Critic Consensus: N/A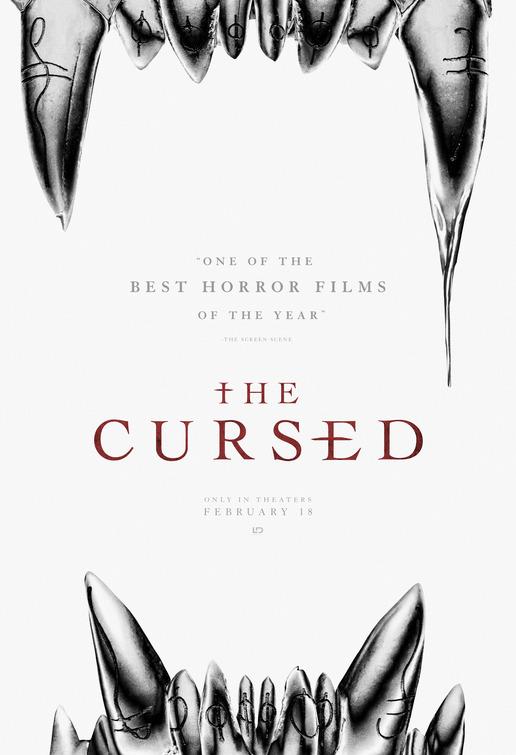 The Cursed (Theaters)
Starring: Boyd Holbrook, Kelly Reilly, Alistair Petrie, Roxane Duran, Nigel Betts, Stuart Bowman
Directed by: Sean Ellis
Plot: In the late 1800s, a once-peaceful remote country village is under attack–but by who or what, no one knows. Villagers spread rumors of a cursed land, supernatural forces, and even demonic creatures, as the disappearances and killings continue. Pathologist John McBride arrives to investigate the danger, only to discover something much deeper and more sinister than he ever could have imagined.
RT Freshness: 77%
Critic Consensus: "For a werewolf movie, The Cursed is frustratingly lacking in killer instinct — but its intriguing additions to well-worn mythology add some necessary bite"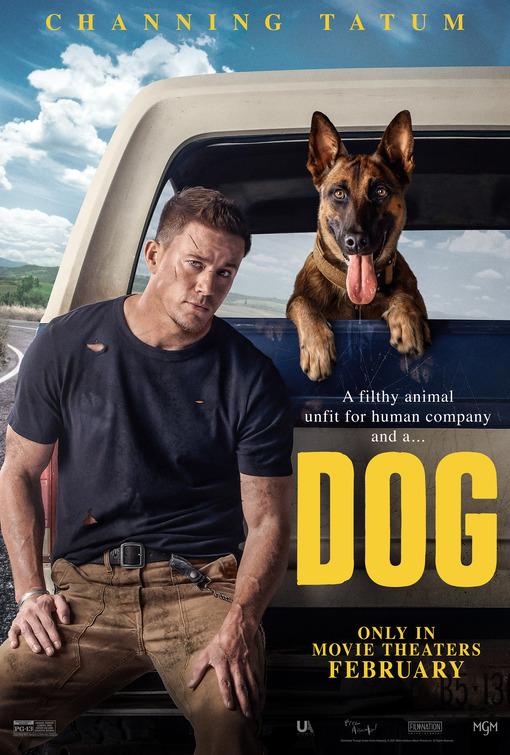 Dog (Theaters)
Starring: Channing Tatum, Jane Adams, Kevin Nash, Q'orianka Kilcher, Ethan Suplee, Emmy Raver-Lampman, Nicole LaLiberte, Luke Forbes
Directed by: Reid Carolin and Channing Tatum
Plot: Army Rangers Briggs and Lulu (a Belgian Malinois dog) buckle into a 1984 Ford Bronco and race down the Pacific Coast in hopes of making it to a fellow soldier's funeral on time. Along the way, they'll drive each other completely crazy, break a small handful of laws, narrowly evade death, and learn to let down their guards in order to have a fighting chance of finding happiness.
RT Freshness: 90%
Critic Consensus: N/A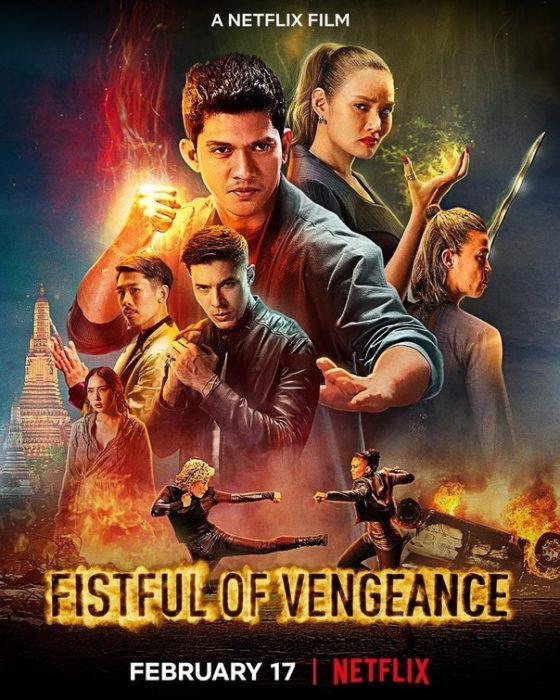 Fistful of Vengeance (Netflix)
Starring: Iko Uwais, Lewis Tan, Lawrence Kao, Juju Chan Szeto, Pearl Thusi, Francesca Corney, Jason Tobin
Directed by: Roel Reiné
Plot: A revenge mission becomes a fight to save the world from an ancient threat when superpowered assassin Kai tracks a killer to Bangkok.
RT Freshness: 50%
Critic Consensus: N/A
They Live in the Grey (Shudder)
Starring: Michelle Krusiec, Madelyn Grace, Ken Kirby, Audrey Moore, Ellen Wroe
Directed by: Abel Vang and Burlee Vang
Plot: Claire, while investigating a child abuse case, discovers that the family is being tormented by a supernatural entity.
RT Freshness: 71%
Critic Consensus: N/A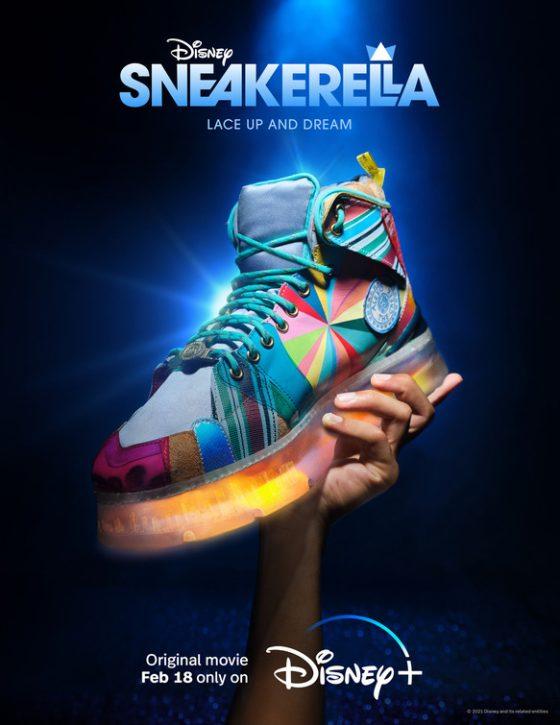 Sneakerella (Disney+)
Starring: Chosen Jacobs, Lexi Underwood, Kolton Stewart, John Salley, Lovina Yavari, Juan Chioran
Directed by: Elizabeth Allen Rosenbaum
Plot: A modern twist on Cinderella set in New York City's Sneaker culture.
RT Freshness: N/A
Critic Consensus: N/A
I'm like the J. Jonah Jameson of Everything Action, writing and editing and constantly demanding pictures of Spider-Man.
Admit One
boyd holbrook
channing tatum
disney
dog
emile hirsch
fistful of vengeance
iko uwais
john cusack
lewis tan
mark wahlberg
netflix
new in theaters
pursuit
shudder
sneakerella
streaming
the cursed
they live in the grey
tom holland
uncharted
wu assassins