Here's what's new in theaters and on streaming this weekend, it's Admit One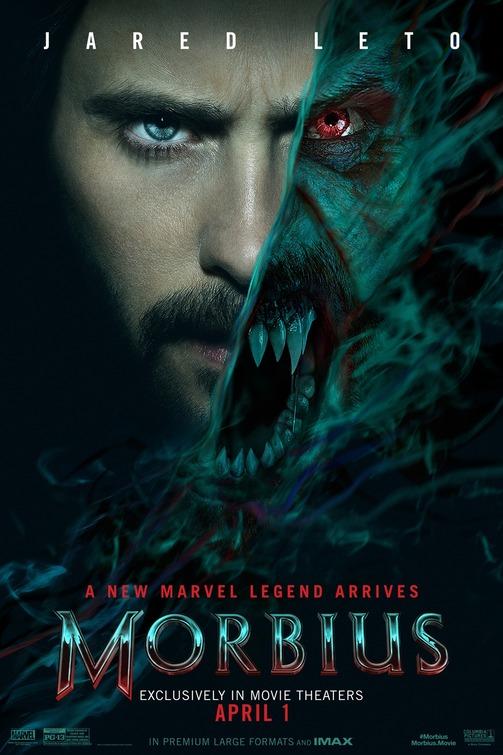 Morbius (Theaters)
Starring: Jared Leto, Matt Smith, Adria Arjona, Jared Harris, Al Madrigal, Tyrese Gibson
Directed by: Daniel Espinosa
Plot: Biochemist Michael Morbius tries to cure himself of a rare blood disease, but he inadvertently infects himself with a form of vampirism instead.
Rotten Tomatoes Freshness: 18%
Critic Consensus: "Cursed with uninspired effects, rote performances, and a borderline nonsensical story, this Spidey-adjacent mess is a vein attempt to make Morbius happen"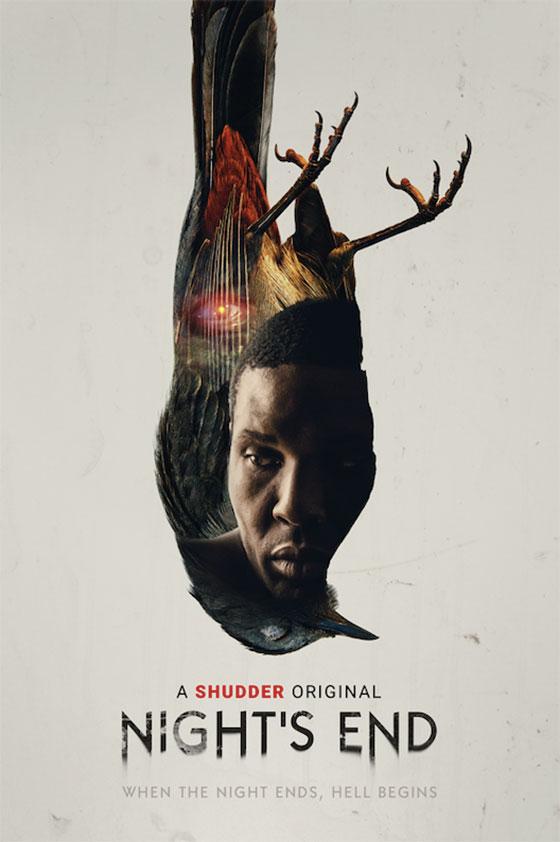 Night's End (Shudder)
Starring: Gino Walker, Kate Arrington, Michael Shannon, Daniel Kyri, Theo Germaine, Felonious Munk
Directed by: Jennifer Reedner
Plot: An anxious shut-in moves into a haunted apartment, hiring a stranger to perform an exorcism which quickly takes a horrific turn.
RT Freshness: 30%
Critic Consensus: N/A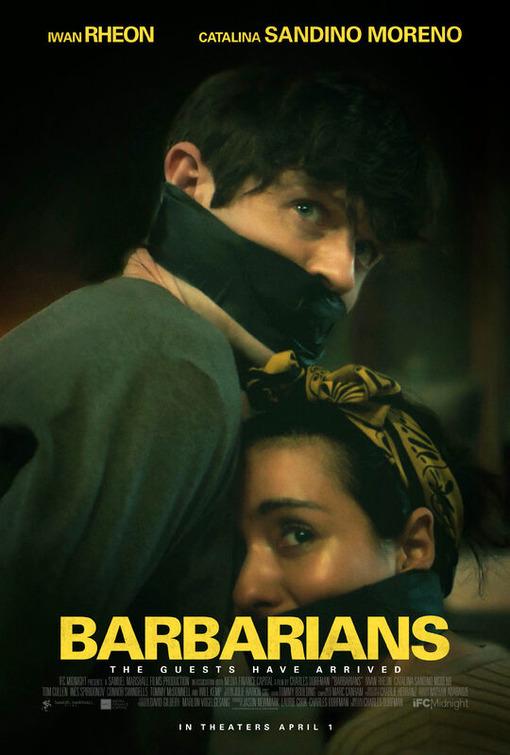 Barbarians (Theaters and VOD)
Starring: Iwan Rheon, Tom Cullen, Catalina Sandino Marino, Will Kemp, Connor Swindells
Directed by: Charles Dorfman
Plot: A dinner party in a country house that sees four friends come together for a birthday celebration. But as the night progresses secrets emerge and unsettling events begin to unfold around them.
RT Freshness: 55%
Critic Consensus: N/A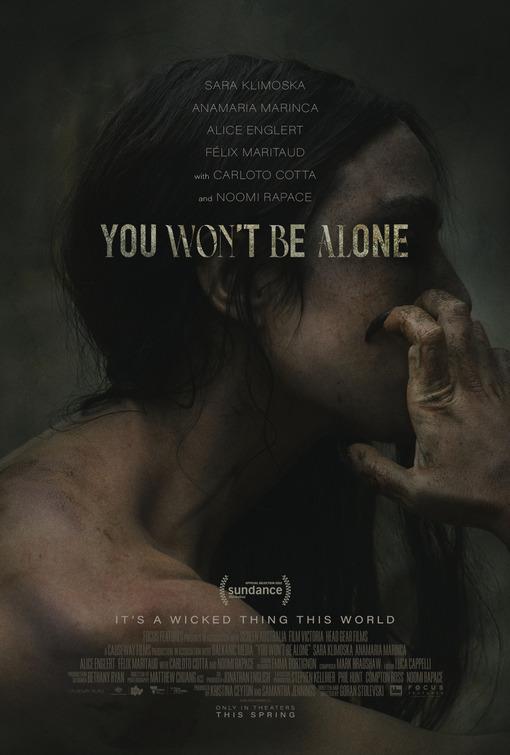 You Won't Be Alone (Theaters)
Starring: Noomi Rapace, Anamaria Marinca, Alice Englert, Carloto Cotta, Felix Maritaud, Sara Klimoska
Directed by: Goran Stolevski
Plot: In an isolated mountain village in 19th century Macedonia, a young girl is kidnapped and then transformed into a witch by an ancient spirit.
RT Freshness: 93%
Critic Consensus: "Although it may strike some as too artsy for its own good, You Won't Be Alone puts a thoughtfully fresh spin on familiar horror tropes"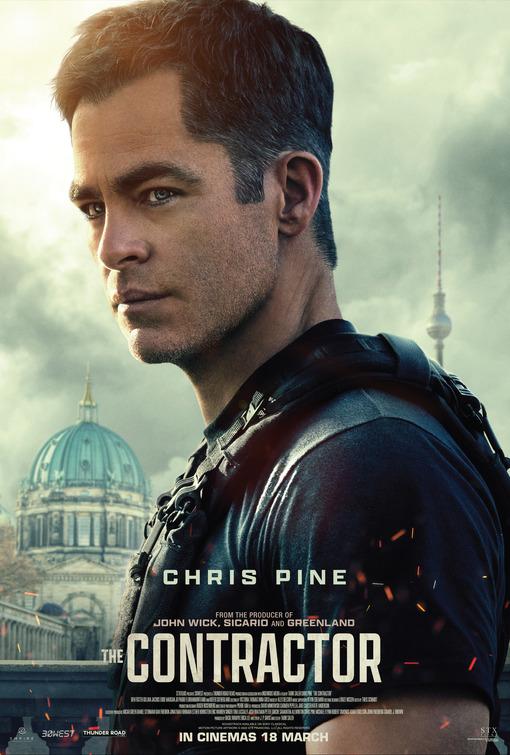 The Contractor (Theaters and VOD)
Starring: Chris Pine, Ben Foster, Kiefer Sutherland, Ben Foster, Gillian Jacobs, Sander Thomas, Toby Dixon, Eddie Marsan, JD Pardo
Directed by: Tarik Saleh
Plot: A discharged U.S. Special Forces sergeant, James Harper, risks everything for his family when he joins a private contracting organization.
RT Freshness: 44%
Critic Consensus: N/A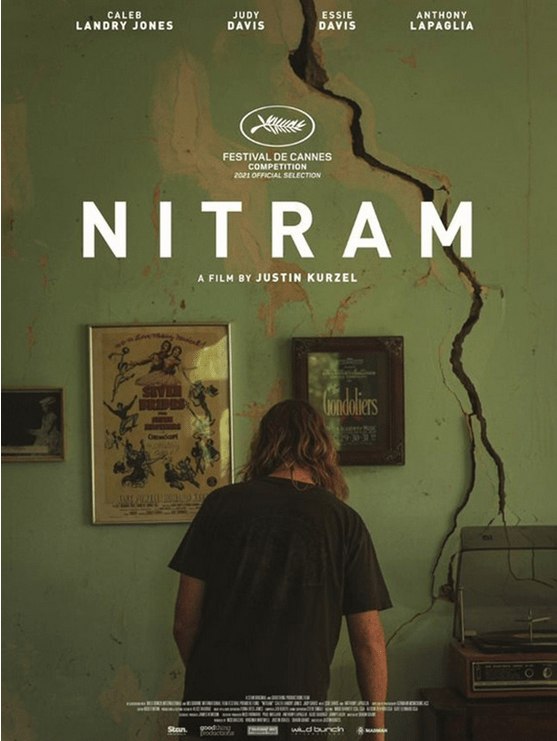 Nitram (Theaters and VOD)
Starring: Caleb Landry Jones, Judy Davis, Sean Keenan, Essie Davis, Anthony LaPaglia, Annabel Marshall-Roth
Directed by: Justin Kurzel
Plot: Events leading up to the 1996 Port Arthur massacre on Tasmania in an attempt to understand why and how the atrocity occurred.
RT Freshness: 89%
Critic Consensus: "Nitram asks viewers to face a gut-wrenchingly grim moment in Australian history — but rewards that effort with a gripping, well-acted character study"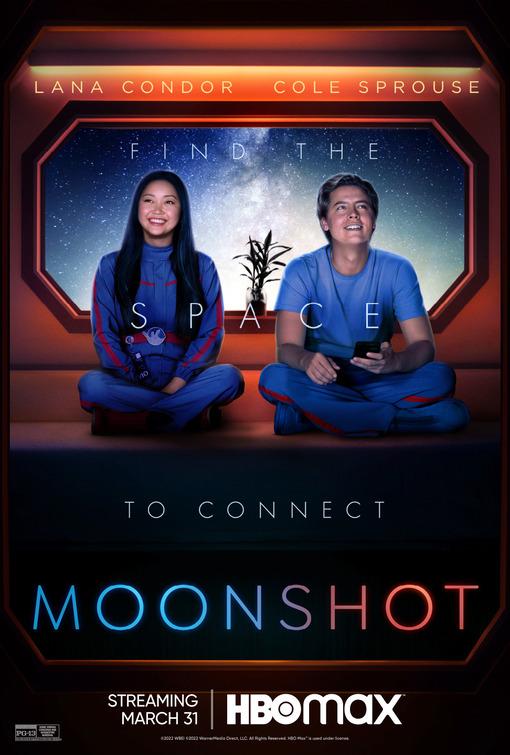 Moonshot (HBO Max)
Starring: Lana Condor, Cole Sprouse, Zach Braff, Mason Gooding, Lukas Gage, Michelle Buteau
Directed by: Christopher Winterbauer
Plot: Two college students join forces in order to be reunited with their significant others, embarking on a lively journey that takes them wildly off course.
RT Freshness: 83%
Critic Consensus: N/A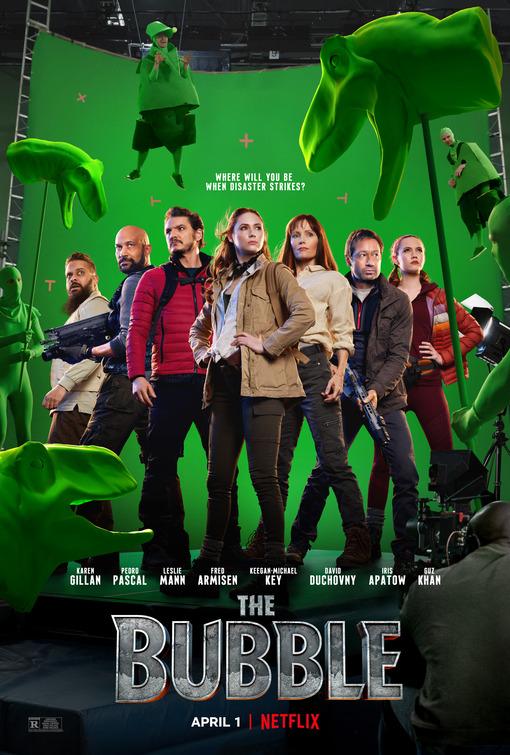 The Bubble (Netflix)
Starring: Karen Gillan, Pedro Pascal, Leslie Mann, Fred Armisen, Keegan-Michael Key, David Duchovny, Iris Apatow, Guz Khan
Directed by: Judd Apatow
Plot: Sneaking out. Hooking up. Melting down. The cast and crew of a blockbuster action franchise attempt to shoot a sequel while quarantining at a posh hotel
RT Freshness: 25%
Critic Consensus: "Meandering and mostly unfunny, The Bubble gums up an all-star cast with hackneyed gags about showbiz and pandemic life"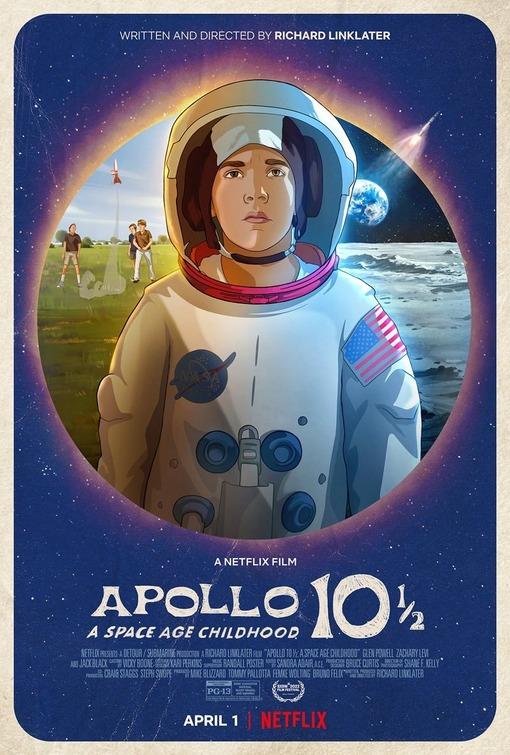 Apollo 10 1/2: A Space Age Childhood
Starring: Jack Black, Bill Wise, Lee Eddy, Glen Powell, Zachary Levi, Josh Wiggins
Directed by: Richard Linklater
Plot:
A coming-of-age story set in the suburbs of Houston, Texas in the summer of 1969, centered around the historic Apollo 11 moon landing.
RT Freshness: 94%
Critic Consensus: "The sweetly nostalgic Apollo 10 1/2: A Space Age Childhood finds Richard Linklater reusing visual and thematic ingredients in a deeply personal, freshly inspired way"
I'm like the J. Jonah Jameson of Everything Action, writing and editing and constantly demanding pictures of Spider-Man.
Admit One
apollo 10 1/2
barbarians
ben foster
chris pine
david duchovney
fred armisen
jared leto
Judd Apatow
karen gillan
keegan michael key
kiefer sutherland
leslie mann
Marvel
morbius
new in theaters
night's end
nitram
noomi rapace
pedro pascall
richard linklater
shudder
the bubble
the contractor
vod
you won't be alone