Here's what's new in theaters and on streaming this weekend, it's Admit One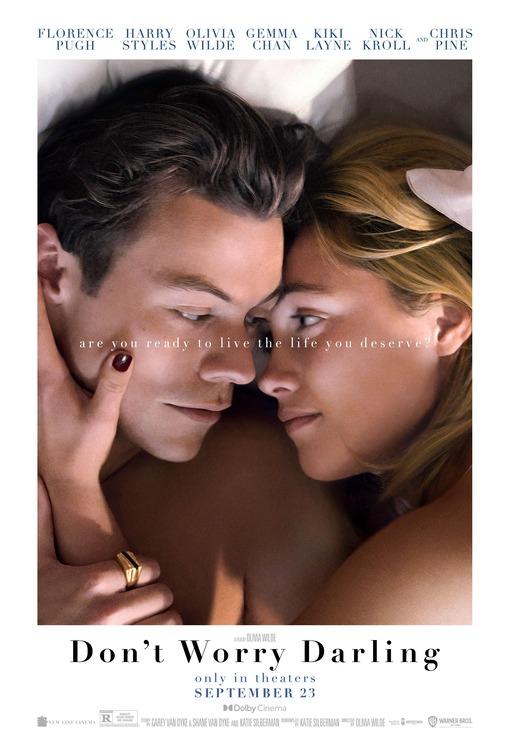 Don't Worry Darling (Theaters)
Starring: Florence Pugh, Harry Styles, Olivia Wilde, Gemma Chan, Kiki Layne, Chris Pine, Nick Kroll
Directed by: Olivia Wilde
Plot: A 1950s housewife living with her husband in a utopian experimental community begins to worry that his glamorous company could be hiding disturbing secrets.
Rotten Tomatoes Freshness: 32%
Critic Consensus: "Despite an intriguing array of talent on either side of the camera, Don't Worry Darling is a mostly muddled rehash of overly familiar themes"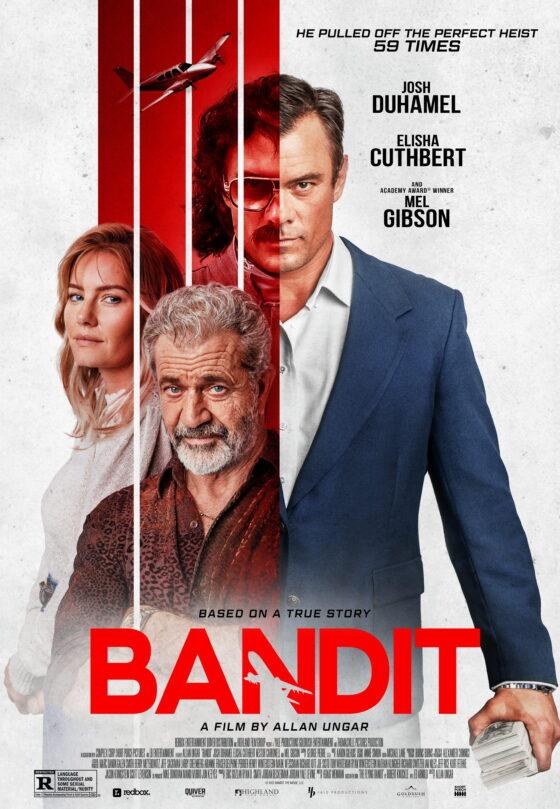 Bandit (Theaters and Digital/VOD)
Starring: Josh Duhamel, Mel Gibson, Elisha Cuthbert, Olivia d'Abo, Nestor Carbonell, Haley Webb
Directed by: Allan Ungar
Plot: After escaping a Michigan prison, a charming career criminal assumes a new identity in Canada and goes on to rob a record 59 banks and jewelry stores while being hunted by a police task force.
RT Freshness: 78%
Critic Consensus: N/A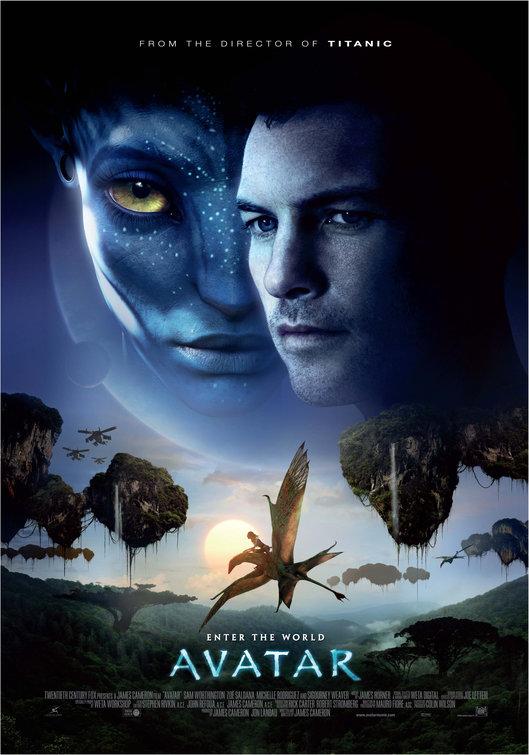 Avatar (Theaters)
Starring: Sam Worthington, Zoe Saldana, Sigourney Weaver, Stephen Lang, Michelle Rodriguez, Giovanni Ribisi
Directed by: James Cameron
Plot: A paraplegic Marine dispatched to the moon Pandora on a unique mission becomes torn between following his orders and protecting the world he feels is his home.
RT Freshness: 81%
Critic Consensus: "It might be more impressive on a technical level than as a piece of storytelling, but Avatar reaffirms James Cameron's singular gift for imaginative, absorbing filmmaking"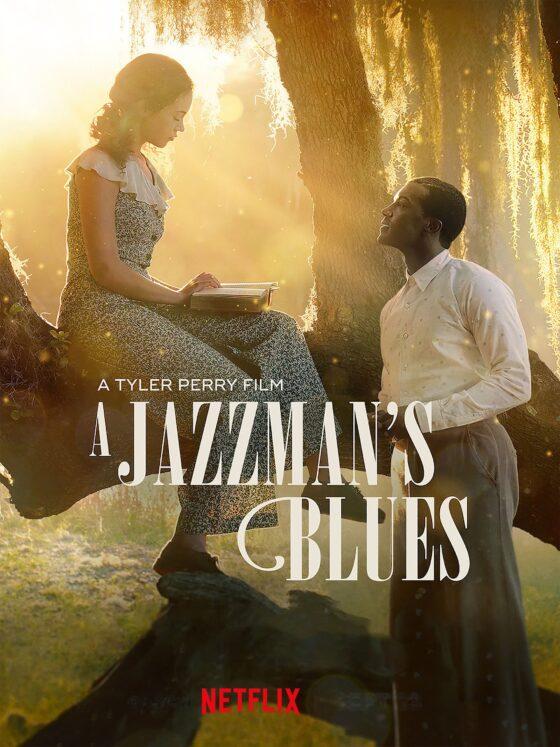 A Jazzman's Blues (Netflix)
Starring: Ryan Eggold, E. Roger Mitchell, Milauna Jackson, Amirah Vann, Brad Benedict, Lauren Bugiloli
Directed by: Tyler Perry
Plot: Follows an investigation into an unsolved murder unveiling a story full of forbidden love, deceit and a secret.
RT Freshness: 67%
Critic Consensus: N/A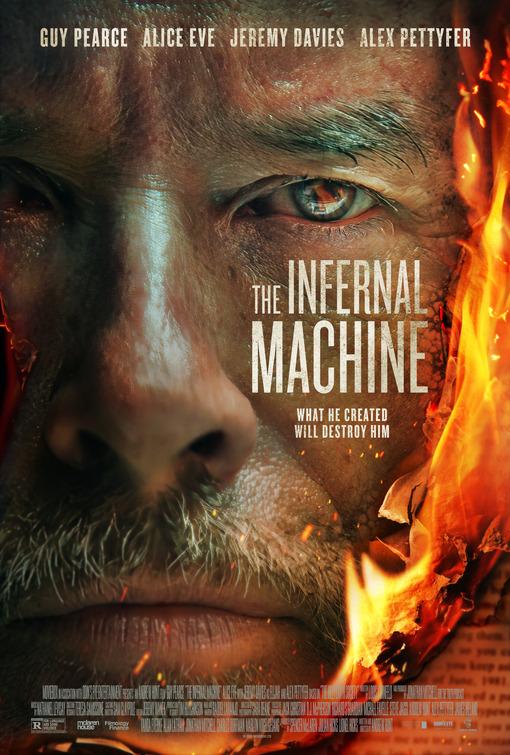 The Infernal Machine (Theaters and Digital/VOD)
Starring: Guy Pearce, Alice Eve, Jeremy Davies, Alex Pettyfer, Iris Cayatte, Ana Lopes
Directed by: Andrew Hunt
Plot: Bruce Cogburn, a reclusive and controversial author of the famed book "The Infernal Machine," is drawn out of hiding when he begins to receive endless letters from an obsessive fan. What ensues is a dangerous labyrinth as Bruce searches for the person behind the cryptic messages, forcing him to confront his past and ultimately reveal the truth behind the book.
RT Freshness: 33%
Critic Consensus: N/A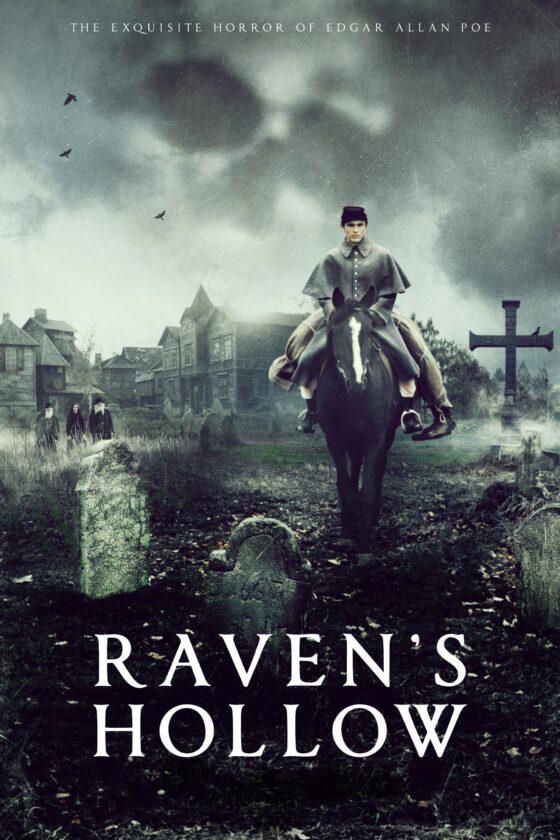 Raven's Hollow (Shudder)
Starring: William Moseley, Melanie Zanetti, Kate Dickie, David Hayman, Callum Woodhouse, Callum McGowan
Directed by: Christopher Hatton
Plot: West Point military Cadet Edgar Allan Poe and four other cadets on a training exercise in upstate New York come upon a man eviscerated on a bizarre wooden rack. His dying words direct them to a forgotten community, which they believe is guarding sinister secrets. Enthralled by the Innkeeper's beautiful and mysterious daughter Charlotte, and fueled by the town residents' refusal to speak to the murder, Poe determines to uncover the truth. Risking his life and more, Poe ultimately comes face to face with the terrifying creature that will haunt him forever.
RT Freshness: 67%
Critic Consensus: N/A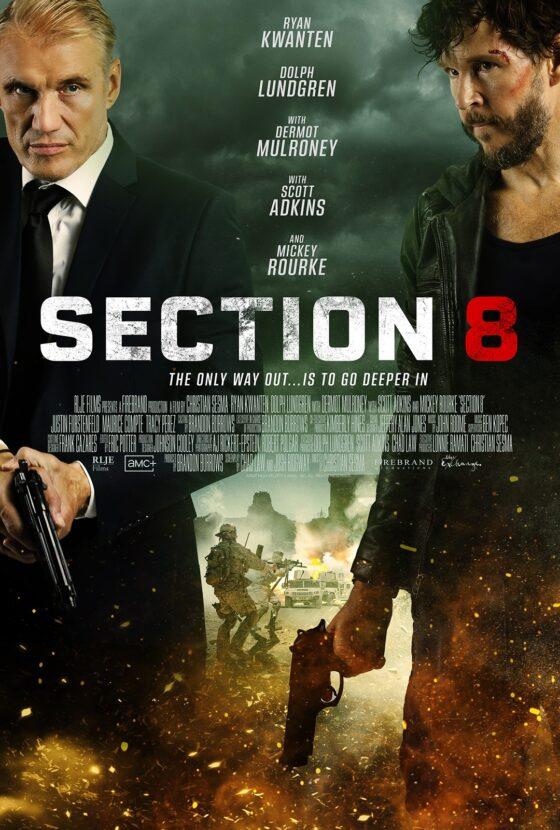 Section 8 (Theaters and Digital/VOD)
Starring: Dolph Lundgren, Mickey Rourke, Dermot Mulroney, Scott Adkins, Ryan Kwanten, Justin Furstenfeld
Directed by: Christian Sesma
Plot: After avenging the murder of his wife and child, a former soldier is sent to prison with a life sentence. He's given a shot at freedom when a shadow government agency recruits him for an off-the-books assignment, and he soon realizes Section 8 isn't what it seems.
RT Freshness: 29%
Critic Consensus: N/A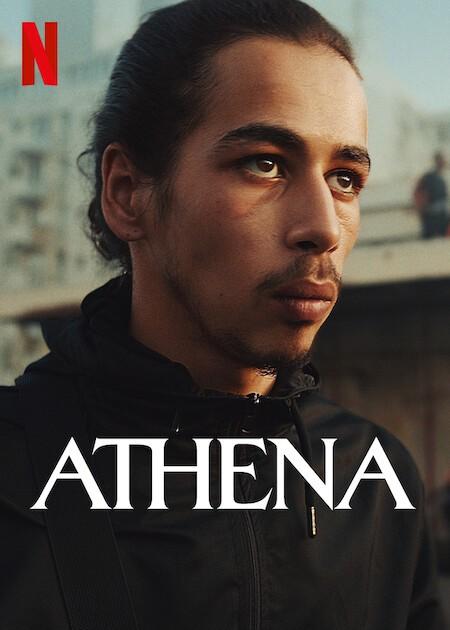 Athena (Netflix)
Starring: Dali Benssalah, Anthony Bajon, Sami Slimane, Ouassini Embarek, Alexis Manetti
Directed by: Romain Gavras
Plot: Hours after the tragic death of their youngest brother in unexplained circumstances, three siblings have their lives thrown into chaos.
RT Freshness: 74%
Critic Consensus: N/A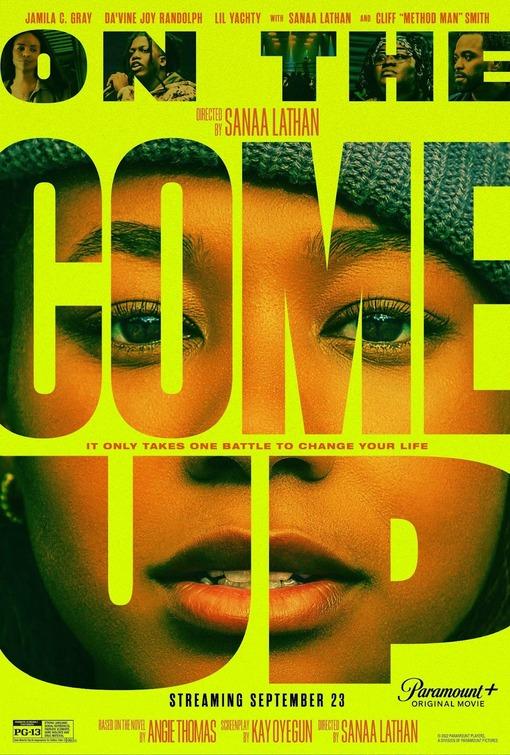 On the Come Up (Paramount+)
Starring: Da'Vine Joy Randolph, Mike Epps, Method Man, Jamila C. Gray, Lil Yachty, Miles Gutierrez-Riley
Directed by: Sanaa Lathan
Plot: Bri, is a gifted 16-year-old rapper who attempts to take the battle rap scene by storm in order to lift up her family and do right by the legacy of her father — a local hip hop legend whose career was cut short by gang violence. But when her first hit song goes viral for all the wrong reasons, she finds herself torn between the authenticity that got her this far and the false persona that the industry wants to impose upon her.
RT Freshness: 79%
Critic Consensus: N/A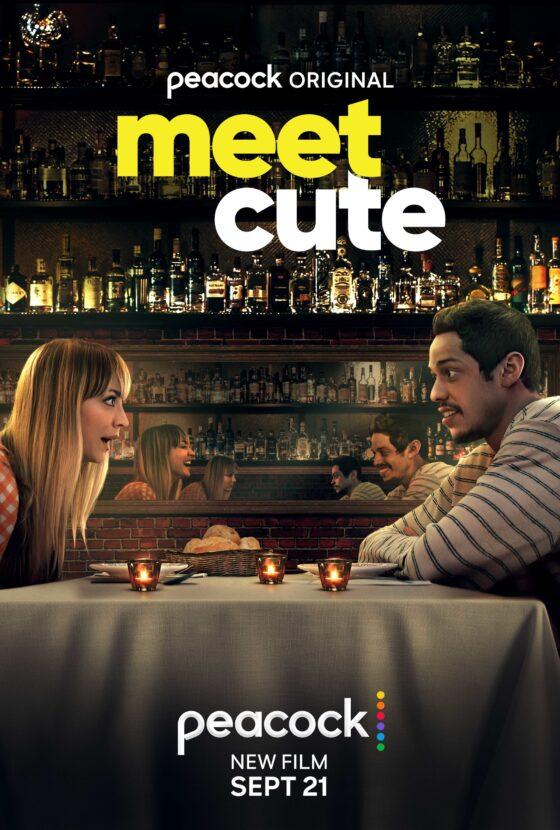 Meet Cute (Peacock)
Starring: Kaley Cuoco, Pete Davidson, Deborah S. Craig, Sierra Fisk, Wesley Holloway, Rock Kohli
Directed by: Alex Lehmann
Plot: When Sheila and Gary meet, it's love at first sight — until we realize their magical date wasn't fate at all. Sheila's got a time machine, and they've been falling in love over and over again. But when the perfect night is never quite enough, Sheila travels to Gary's past to change him into the perfect man.
RT Freshness: 46%
Critic Consensus: N/A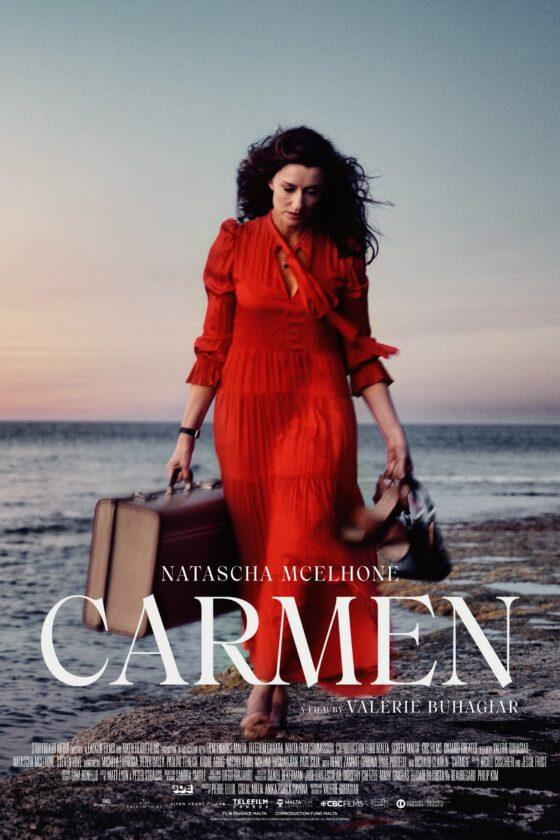 Carmen (Theaters and Digital/VOD)
Starring: Natascha McElhone, Michaela Farrugia, Steven Love, Richard Clarkin, Henry Zammit Cordina, Peter Galea
Directed by: Valeria Buhagiar
Plot: In a small Mediterranean village, Carmen has looked after her brother, the local priest, for her entire life. When the Church abandons Carmen, she is mistaken for the new priest. Carmen begins to see the world, and herself, in a new light.
RT Freshness: 100%
Critic Consensus: N/A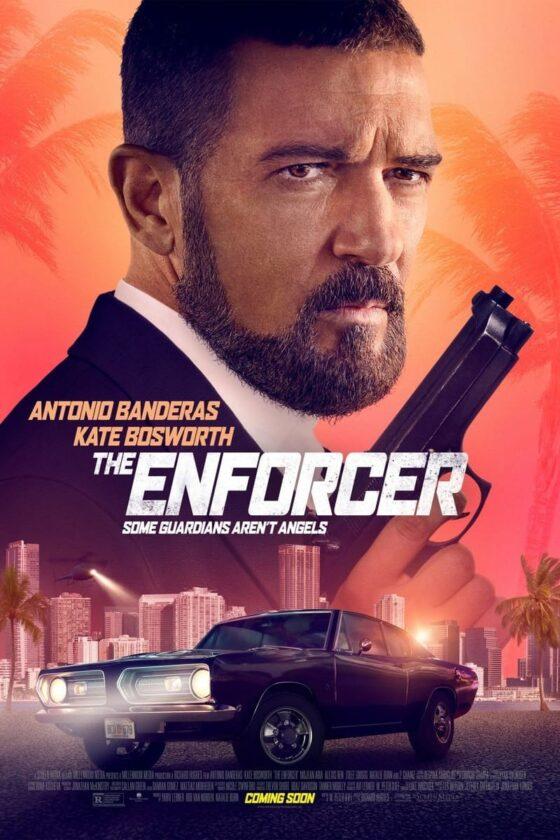 The Enforcer (Theaters and Digital/VOD)
Starring: Antonio Banderas, Kate Bosworth, Mojean Arias, Alexis Ren, Zolee Griggs, Natalie Burn
Directed by: Richard Hughes
Plot: Miami's top mob enforcer Cuda sacrifices it all to tear down the criminal organization he's spent his whole life building up when he discovers his boss Estelle is putting a young runaway's life in grave danger. Now he has one last chance to make up for his past and find redemption — both for himself and his family — before the mob hunts him down for his betrayal.
RT Freshness: 33%
Critic Consensus: N/A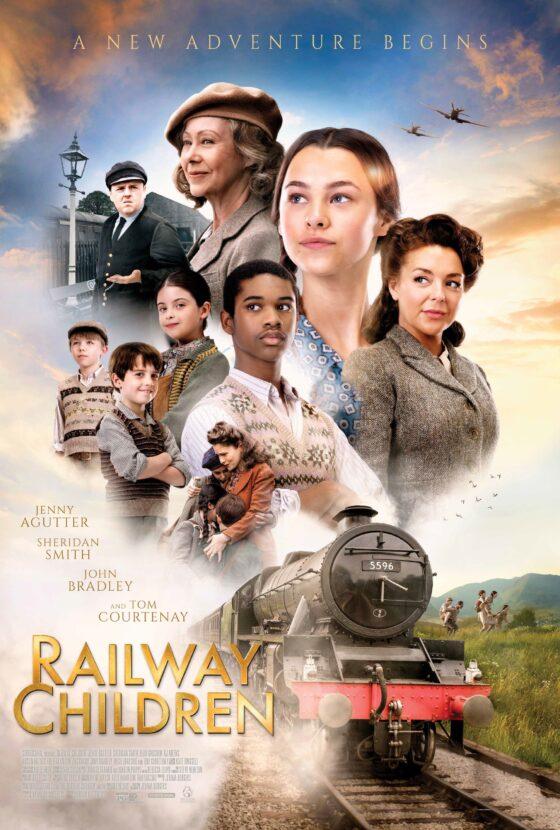 Railway Children (Theaters)
Starring: Jenny Agutter, Sheridan Smith, John Bradley, Tom Courtenay, Beau Gadsdon, Austin Haynes
Directed by: Morgan Matthews
Plot: Follow a group of children who are evacuated to a Yorkshire village during the Second World War, where they encounter a young soldier who, like them, is far away from home.
RT Freshness: 67%
Critic Consensus: N/A
I'm like the J. Jonah Jameson of Everything Action, writing and editing and constantly demanding pictures of Spider-Man.
a jazzman's blues
Admit One
antonio banderas
athena
avatar
bandit
carmen
dolph lundgren
don't worry darling
florence pugh
harry styles
james cameron
josh duhamel
kaley cuoco
meet cute
mel gibson
mickey rourke
Natascha McElhone
new in theaters
olivia wilde
on the come up
pete davidson
railway children
raven's hollow
scott adkins
section 8
the enforcer
the infernal machine
Tyler Perry