Laurie and Michael face off one last time in Halloween Ends (Trailer)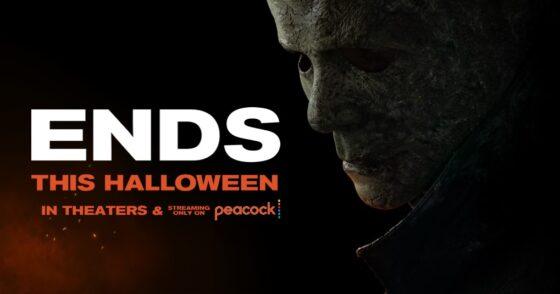 Coming to theaters and streaming on Peacock this October 14th, Halloween Ends is the third and final installment of the rebooted Halloween saga. Four years have passed since the events of Halloween Kills, and now Laurie is living with her granddaughter Allyson. Michael Myers has been missing and has not been since the tragic night Laurie lost her daughter. But just when the Haddonfield community has started to move on from the Myers' massacre, a young man, Corey Cunningham, is blamed for the murder of a boy he was babysitting. Tensions rise in Haddonfield and Laurie knows true evil is looming over, waiting for Michael to step out of the shadows to strike again.
2018's Halloween gave the franchise a healthy dose of the classic horror elements that fans were craving. Halloween Kills expanded on Michael's crazy kills and the frenzy of the Haddonfield community members that did not stand a chance against Michael. Halloween Ends will be the final performance for Jamie Lee Curtis as Laurie Strode and Nick Castle's as Michael Myers, so expect some dramatic and action-packed scenes for their send-off.
Bitten by a radioactive video store rental employee and overcome by Pac-Man fever, Chris seeks new comic books, games, and movies to review.
andi matichak
Blumhouse Productions
Chris Bernier
danny mcbride
david gordon green
Debra Hill
halloween
halloween ends
halloween kills
james jude courtney
jamie lee curtis
john carpenter
kyle richards
laurie strode
michael myers
nick castle
Paul Brad Logan
rohan campbell
Universal Pictures
will patton