Everything Action Theater: Monster in My Pocket "The Big Scream"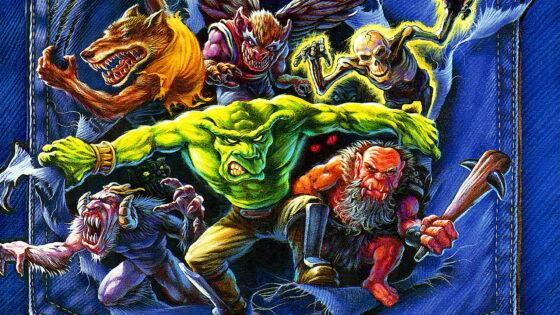 Originally released as a mini toy line in 1990 by Matchbox, Monster in My Pocket spread out to other media like a cult classic NES game, comic books, and in 1992, an animated special for Halloween.  The hope was most likely that the special would lead into an actual cartoon for Monster in My Pocket but "The Big Scream" was the only episode produced.  The special was animated by Hanna-Barbera and featured the Vampire (Rob Paulsen) leading the "bad" monsters like Swamp Beast and Medusa while the Invisible Man (Paxton Whitehead) lead the "good" monsters, like Big Ed aka The Monster (Frank Welker) and The Mummy (Marvin Kaplan).  Vampire was imprisoned along with his henchmen in Monster Mountain (which was the big playset available for the toy line) and he tried to escape by shrinking with a magic spell.  The spell backfires and all the monsters, good and bad, are shrunk down to micro size.  The special aired once for Halloween in 1992 and then got a few VHS releases after that.  Mainframe Entertainment, who brought us Beast Wars and Reboot, developed another Monster in My Pocket series in 2003 that was going to possibly air on Cartoon Network but it was ultimately shelved.  You can check out "The Big Scream" below via YouTube.
I'm like the J. Jonah Jameson of Everything Action, writing and editing and constantly demanding pictures of Spider-Man.
90s toy line
beast wars
big ed
everything action theater
frank welker
invisible man
mainframe entertainment
marvin kaplan
matchbox
medusa
monster in my pocket
monster mountain
paxton whitehead
reboot
rob paulsen
the big scream
the mummy
vampire