Serve up some paranormal punches in Hellboy: Web of Wyrd (Trailer)
Explore the strange and supernatural, and deliver one hell of a right hook in Hellboy: Web of Wyrd. Upstream Arcade and Good Shepherd Entertainment have teamed up with Mike Mignola and Dark Horse Comics to bring a video game title that brings the visual depth of the comics. This game follows an original storyline that takes Hellboy on a mission to rescue his fellow Bureau of Paranormal Research and Defense agent in the interdimensional space of the Wyrd. However, creatures and occultists will stand in the way, keeping the ancient evil lurking from unsuspecting eyes.  Hellboy and his team venture into the unknown to find answers and clues to the Wyrd's darkest secrets.
Upstream Arcade has previously worked on supernatural and action titles with their works of West of Dead and Deadbeat Heroes. Web of Wyrd is an action-adventure title that focuses on a mix of combat and exploration, with some roguelite elements. Lance Reddick (John Wick, Fringe, The Wire) will be providing his voice to Hellboy, giving the character a gruff but smooth tone. We are interested in hearing Hellboy spit out more one-liners as he defeats his foes, one knockout punch at a time.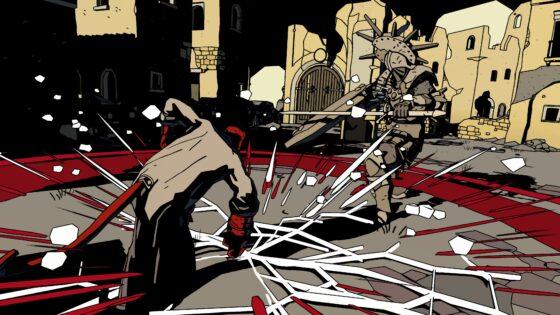 Web of Wyrd will be available on PC, Playstation4, Playstation5, Xbox Series X|S, Xbox One, and Nintendo Switch, with a release date yet to be announced. The game is available to wishlist now on Steam. For more information, visit www.HellboyWebofWyrd.com
Bitten by a radioactive video store rental employee and overcome by Pac-Man fever, Chris seeks new comic books, games, and movies to review.
dark horse comics
Good Shepherd Entertainment
hellboy
Hellboy: Web of Wyrd
lance reddick
mike mignola
Upstream Arcade
Web of Wyrd