Here's what's new in theaters and on streaming this weekend, it's Admit One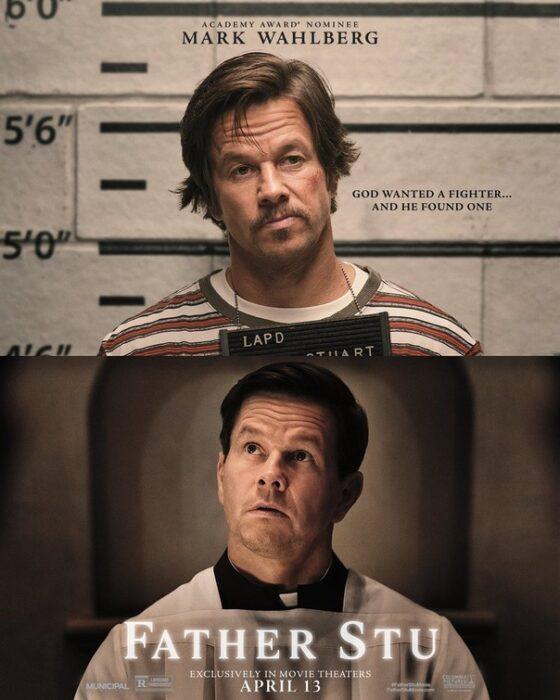 Father Stu: Reborn (Theaters) (PG-13 recut of Father Stu)
Starring: Mark Wahlberg, Mel Gibson, Jacki Weaver, Teresa Ruiz, Niko Nicotera, Nikkita Lyons
Directed by: Rosalind Ross
Plot: God needed a fighter, and He found one. Father Stu is based on the true-life story of boxer-turned-priest, Father Stuart Long, whose journey from self-destruction to redemption inspired countless people along the way.
Rotten Tomatoes Freshness: 42%
Critic Consensus: "Mark Wahlberg is hard-working but miscast in Father Stu, an issue compounded by the way the movie fumbles its fact-based story"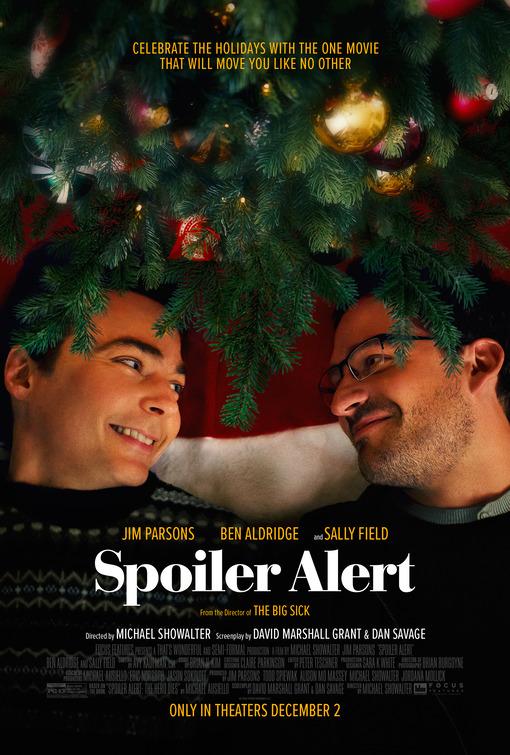 Spoiler Alert (Theaters)
Starring: Jim Parsons, Ben Aldridge, Sally Field, Bill Irwin, Jeffery Self, Nikki M. James
Directed by: Michael Showalter
Plot: Michael and Kit's relationship is transformed and deepened when one of them falls ill.
RT Freshness: 75%
Critic Consensus: "It can be frustratingly uneven, but strong performances from a talented cast help Spoiler Alert stay on the right side of saccharine"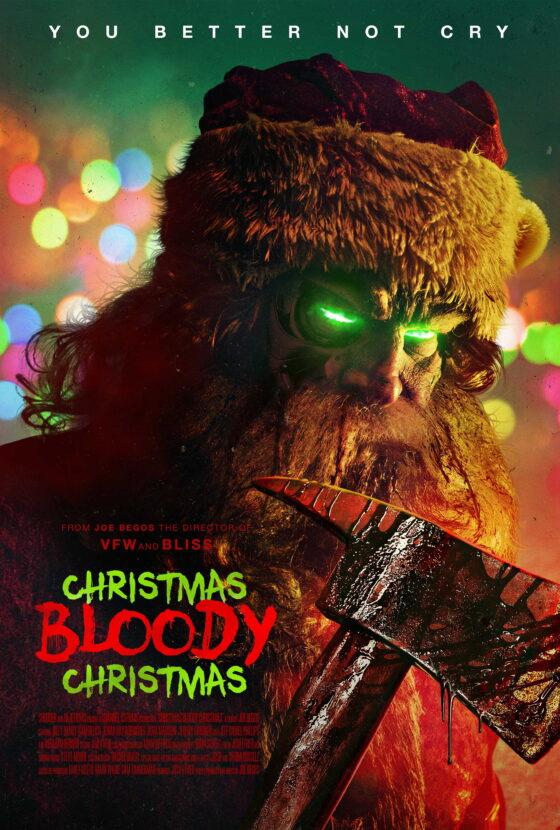 Christmas Bloody Christmas (Theaters and Shudder)
Starring: Riley Dandy, Jonah Ray, Sam Delich, Dora Madison, Jeremy Gardner, Jeff Daniel Phillips
Directed by: Joe Begos
Plot: It's Christmas Eve and fiery record store owner Tori Tooms just wants to get drunk and party, until the robotic Santa Claus at a nearby toy store goes haywire and makes her night more than a little complicated. Santa Claus begins a rampant killing spree through the neon-drenched snowscape against a backdrop of drugs, sex, metal, and violence, ultimately forcing Tori into a blood-splattered battle for survival against the ruthless heavy metal Saint Nick himself.
RT Freshness: 76%
Critic Consensus: N/A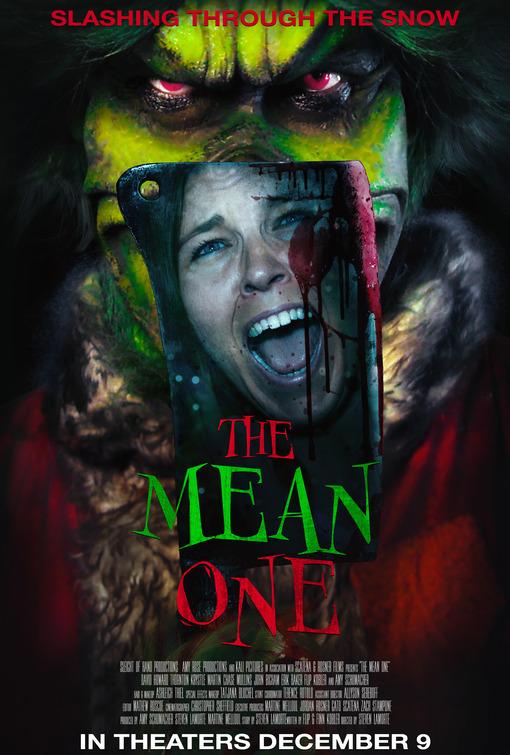 The Mean One (Theaters)
Starring: David Howard Thornton, Krystle Martin, Chase Mullins, John Bigham, Erik Baker, Amy Schumacher
Directed by: Steven LaMorte
Plot: One Christmas Eve in a sleepy mountain town, Cindy's family is killed and her Christmas is stolen by a bloodthirsty green grouch in a Santa suit. 20 years later, Cindy returns to town with one goal — trapping and killing The Mean One.
RT Freshness: 30%
Critic Consensus: N/A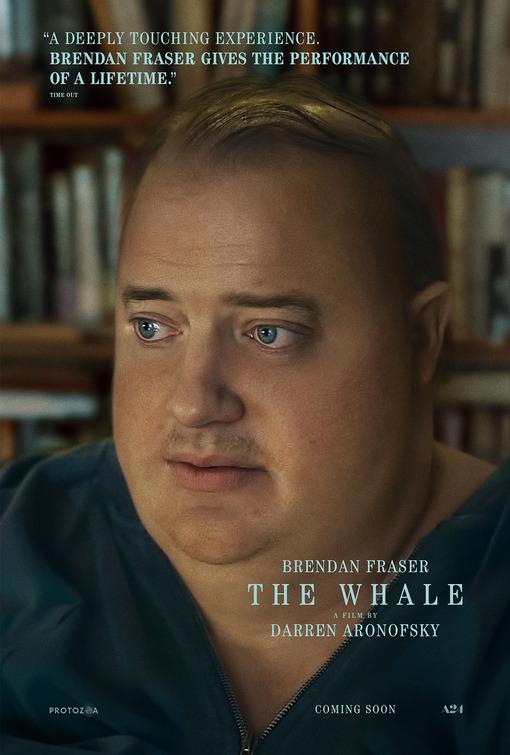 The Whale (Theaters)
Starring: Brendan Fraser, Sadie Sink, Hong Chau, Ty Simpkins, Samantha Morton
Directed by: Darren Aronofsky
Plot: A reclusive English teacher suffering from severe obesity attempts to reconnect with his estranged teenage daughter for one last chance at redemption.
RT Freshness: 70%
Critic Consensus: "Held together by a killer Brendan Fraser, The Whale sings a song of empathy that will leave most viewers blubbering"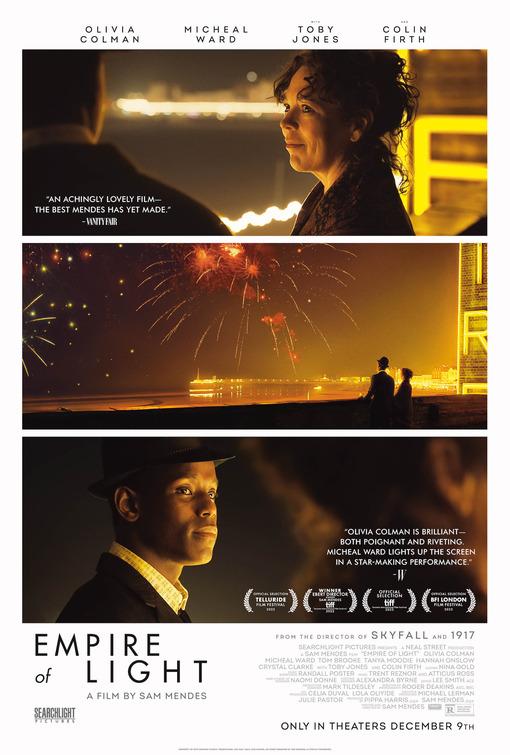 Empire of Light (Theaters)
Starring: Olivia Colman, Michael Ward, Colin Firth, Toby Jones, Crystal Clarke, Tanya Moodie
Directed by: Sam Mendes
Plot: A drama about the power of human connection during turbulent times, set in an English coastal town in the early 1980s.
RT Freshness: 43%
Critic Consensus: "Empire of Light contains some fine performances and a few flashes of brilliance, but this tribute to the magic of cinema is disappointingly mundane"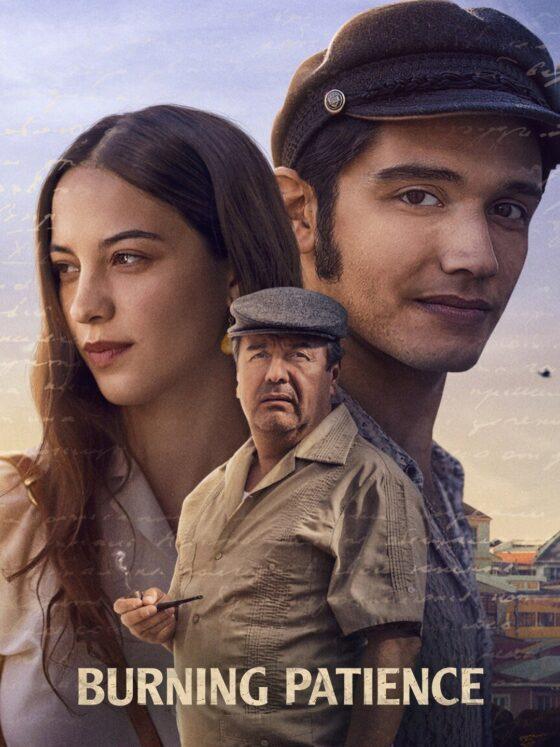 Burning Patience (Netflix)
Starring: Andrew Bargsted, Pablo Macaya, Vivianne Dietz, Claudio Arredondo
Directed by: Rodrigo Sepúlveda
Plot: Mario is a young fisherman who dreams of being a poet, and by becoming Pablo Neruda's postman, is involved in a world of metaphors and verses to achieve not only his desire of being a writer, but also to conquer Beatriz, the woman of his dreams.
RT Freshness: N/A
Critic Consensus: N/A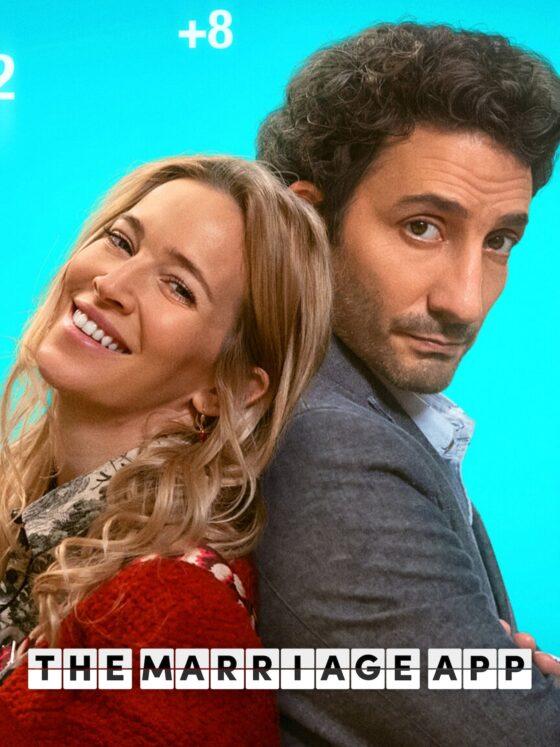 The Marriage App (Netflix)
Starring: Luisana Lopilato, Juan Minujín, Cristina Castaño, Andrea Rincón, Betiana Blum
Directed by: Sebastián De Caro
Plot: A young couple with children find themselves going through a crisis and seem to have exhausted all opportunities to solve their marriage problems. As a last resource, they decide to use an app that gives (or subtracts) points for each good deed they do to one another. At the beginning this seems to be the solution they have been waiting for, until the obsession to pile up points and win independence from each other will spiral things out of control.
RT Freshness: N/A
Critic Consensus: N/A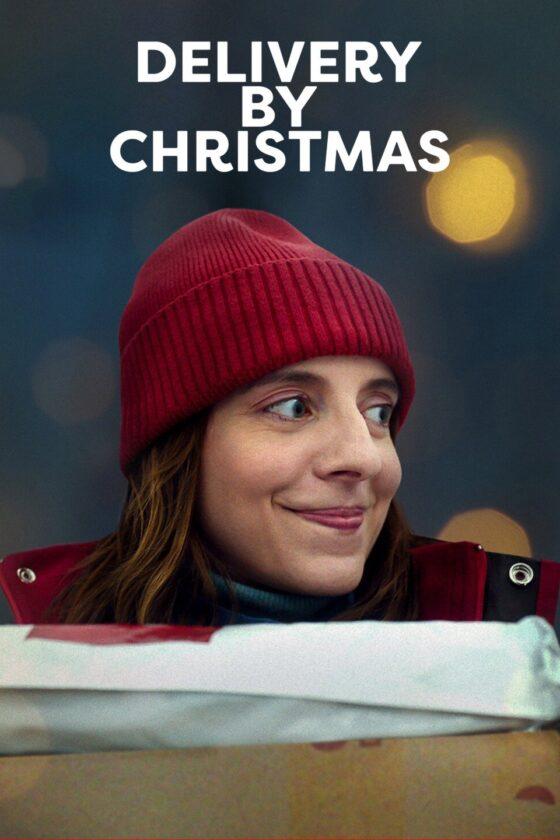 Delivery By Christmas (Netflix)
Starring: Monika Frajczyk, Piotr Pacek, Mirosław Baka, Barbara Jonak, Maria Maj, Dorota Kolak
Directed by: Maciej Prykowski, Aleksandra Kulakowska
Plot: When a spiteful coworker sabotages her deliveries, a courier and a helpful customer must race to return Christmas presents to their intended recipients.
RT Freshness: N/A
Critic Consensus: N/A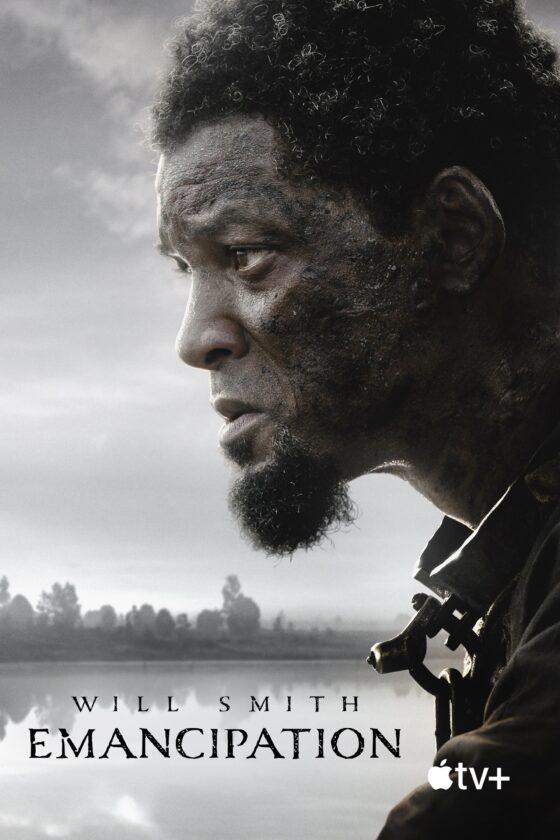 Emancipation (Theaters and Apple TV+)
Starring: Will Smith, Ben Foster, Charmaine Bingwa, Gilbert Owuor, Mustafa Shakir, Steven Ogg
Directed by: Antoine Fuqua
Plot: A runaway slave forges through the swamps of Louisiana on a tortuous journey to escape plantation owners that nearly killed him.
RT Freshness: 49%
Critic Consensus: "Emancipation works as an action movie — albeit one that's uncomfortably at odds with its awkward handling of the real-life events that inspired its stirring story"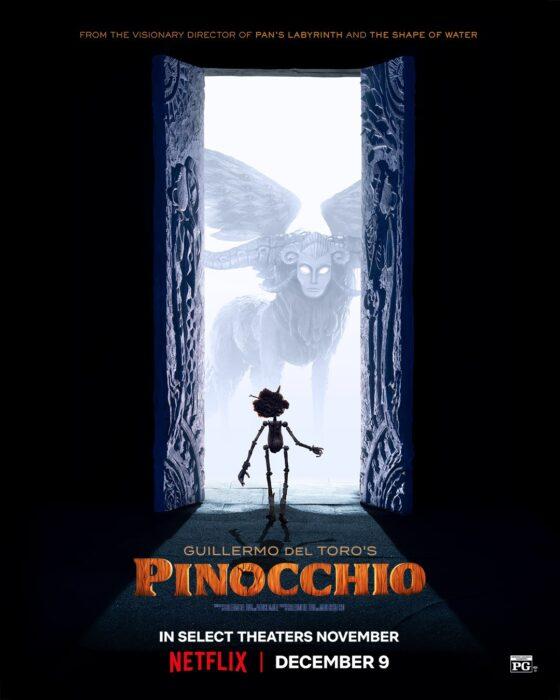 Guillermo Del Toro's Pinocchio (Netflix)
Starring: Gregory Mann, Ewan McGregor, David Bradley, Tilda Swinton, Cate Blanchett, Finn Wolfhard
Directed by: Guillermo del Toro, Mark Gustafson
Plot: A father's wish magically brings a wooden boy to life in Italy, giving him a chance to care for the child.
RT Freshness: 97%
Critic Consensus: "Guillermo del Toro's Pinocchio delivers fully on its title — which is to say it's a visually stunning adaptation that embraces its source material's darkness"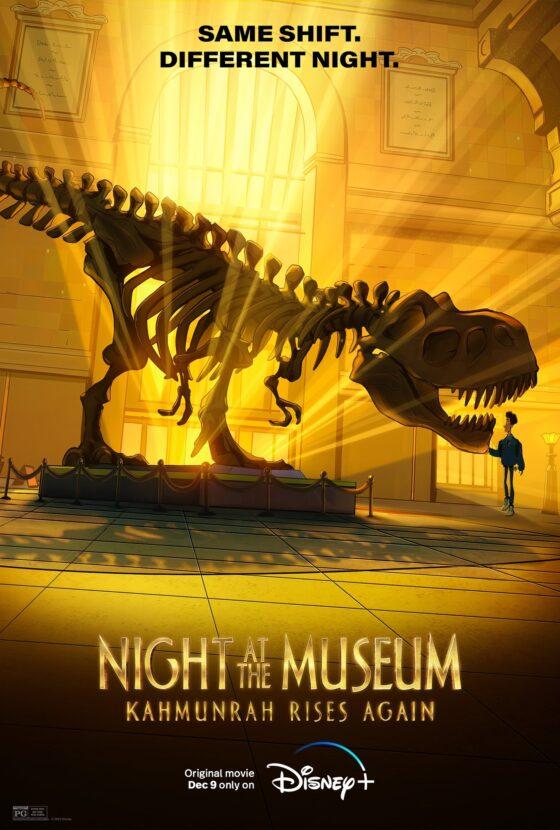 Night at the Museum: Kahmunrah Rises Again (Disney+)
Starring: Joshua Bassett, Joseph Kamal, Thomas Lennon, Akmal Singh, Steve Zahn, Jack Whitehall, Kieran Sequoia
Directed by: Matt Danner
Plot: Nick Daley is following in his father's footsteps as the night watchman at the American Museum of Natural History, so he knows what happens when the sun goes down. But when Kahmunrah escapes, it is up to Nick to save the museum once and for all.
RT Freshness: N/A
Critic Consensus: N/A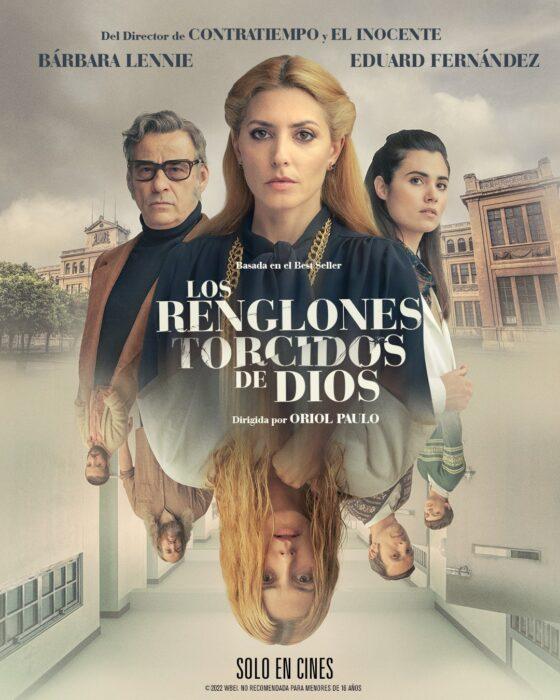 God's Crooked Lines (Netflix)
Starring: Bárbara Lennie, Loreto Mauleón, Eduard Fernández, Pablo Derqui, Adelfa Calvo
Directed by: Oriol Paulo
Plot: Alicia Gould enters a mental hospital voluntarily: in her delirium she thinks she is a private detective and has to find out who murdered the father of an alleged client. When she gets there pretending to be crazy, everything she's said about her identity falls apart.
RT Freshness: N/A
Critic Consensus: N/A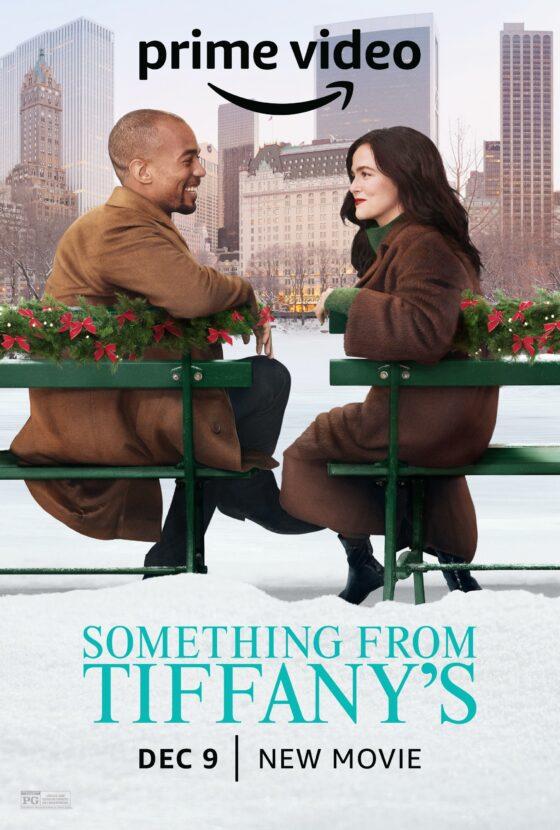 Something From Tiffany's (Prime Video)
Starring: Zoey Deutch, Shay Mitchell, Rose Abdoo, Leah Jeffries, Ray Nicholson, Kendrick Sampson
Directed by: Daryl Wein
Plot: Follows a woman as her life gets upended when an engagement ring that was for someone else leads her to the person she's meant to be with.
RT Freshness: 67%
Critic Consensus: N/A
I'm like the J. Jonah Jameson of Everything Action, writing and editing and constantly demanding pictures of Spider-Man.
Admit One
antoine fuqua
apple tv+
brendan fraser
burning patience
christmas bloody christmas
darren aronofsky
delivery by christmas
disney
emancipation
empire of light
father stu: reborn
god's crooked lines
guilermo del toro's pinocchio
guillermo del toro
mark wahlberg
netflix
new in theaters
night at the museum: kahmunrah rises again
Prime Video
sam mendes
shudder
something from tiffany's
spoiler alert
streaming
the marriage app
the mean one
the whale
will smith