Here's what's new in theaters and on streaming this weekend, it's Admit One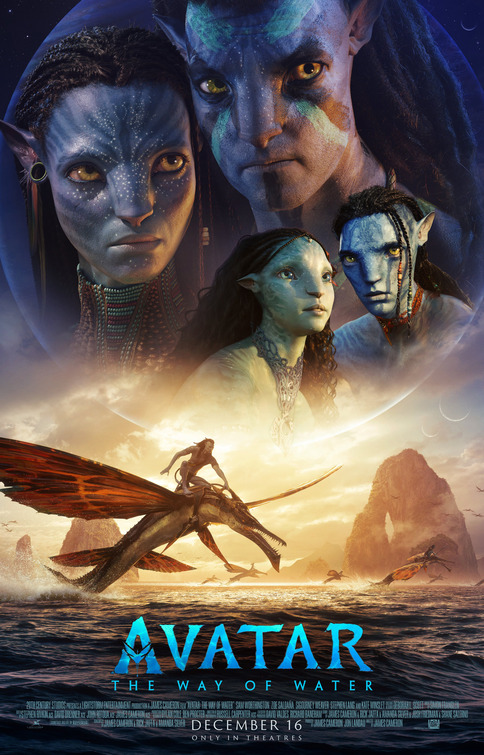 Avatar: The Way of Water (Theaters)
Starring: Sam Worthington, Zoe Saldana, Sigourney Weaver, Stephen Lang, Kate Winslet, Cliff Curtis, Joel David Moore, CCH Pounder
Directed by: James Cameron
Plot: Jake Sully lives with his newfound family formed on the extrasolar moon Pandora. Once a familiar threat returns to finish what was previously started, Jake must work with Neytiri and the army of the Na'vi race to protect their home.
Rotten Tomatoes Freshness: 80%
Critic Consensus: "Narratively, it might be fairly standard stuff — but visually speaking, Avatar: The Way of Water is a stunningly immersive experience"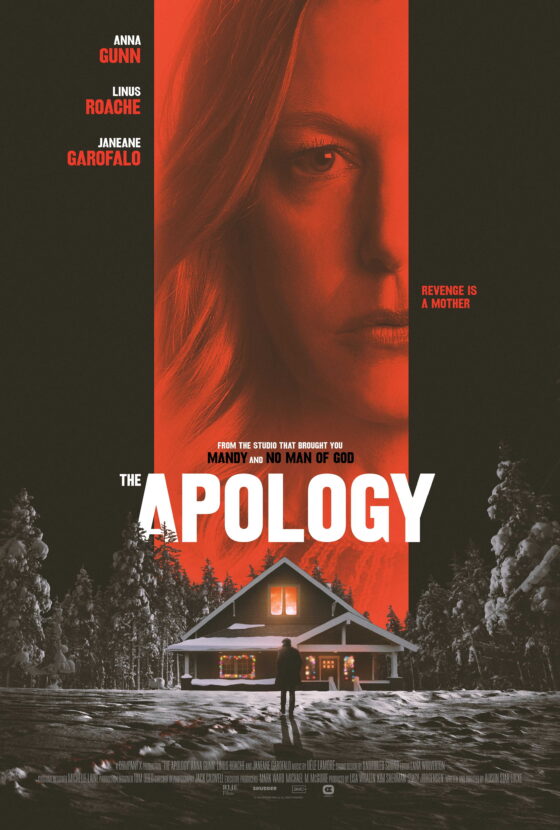 The Apology (Theaters and Shudder)
Starring: Anna Gunn, Linus Roache, Janeane Garofalo, Holland Bailey, Esme McSherry, Zena Leigh Logan
Directed by: Alison Locke
Plot: Twenty years after the disappearance of her daughter, recovering alcoholic Darlene Hagen is preparing to host her family's Christmas celebration with her best friend Gretchen. Late Christmas Eve, Darlene's estranged ex-brother-in-law, Jack, arrives unannounced, bearing nostalgic gifts and a heavy secret. Soon, Darlene finds herself caught between reason and ruthless instinct. Trapped together by a dangerous storm, a battle of wits escalates to a violent game of revenge.
RT Freshness: 43%
Critic Consensus: N/A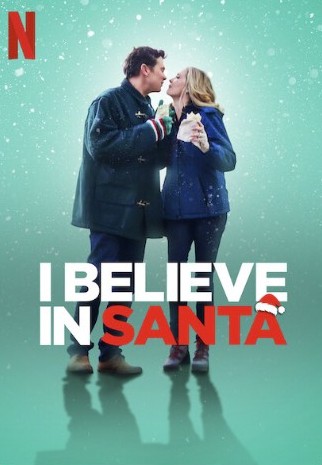 I Believe in Santa (Netflix)
Starring: Christina Moore, John Ducey, Violet McGraw, Sachin Bhatt, Lateefah Holder, Matthew Glave
Directed by: Alex Ranarivelo
Plot: After five happy months dating Tom, Lisa's horrified to learn he's obsessed with her least favorite holiday. Is it time to give Christmas another chance?
RT Freshness: N/A
Critic Consensus: N/A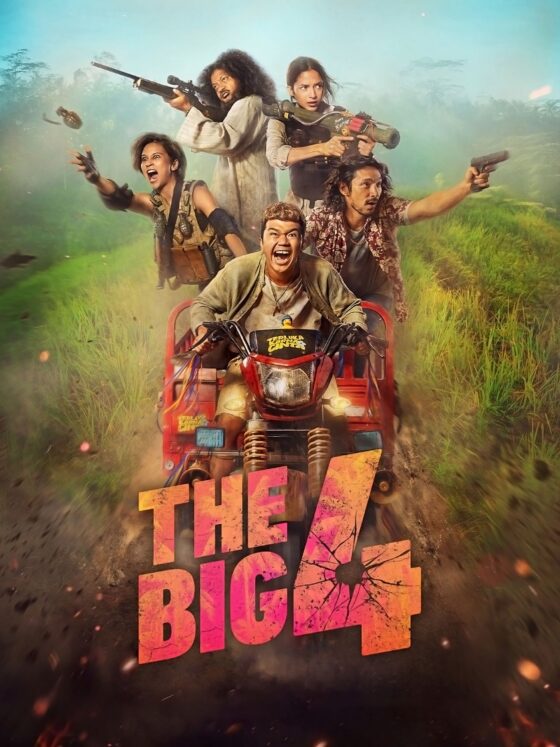 The Big 4 (Netflix)
Starring: Abimana Aryasatya  , Putri Marino  , Arie Kriting, Lutesha , Kristo Immanuel , Marthino Lio
Directed by: Timo Tjahjanto
Plot: Four retired assassins spring back into action when they cross paths with a straight-arrow cop who is determined to track down an elusive murderer.
RT Freshness: N/A
Critic Consensus: N/A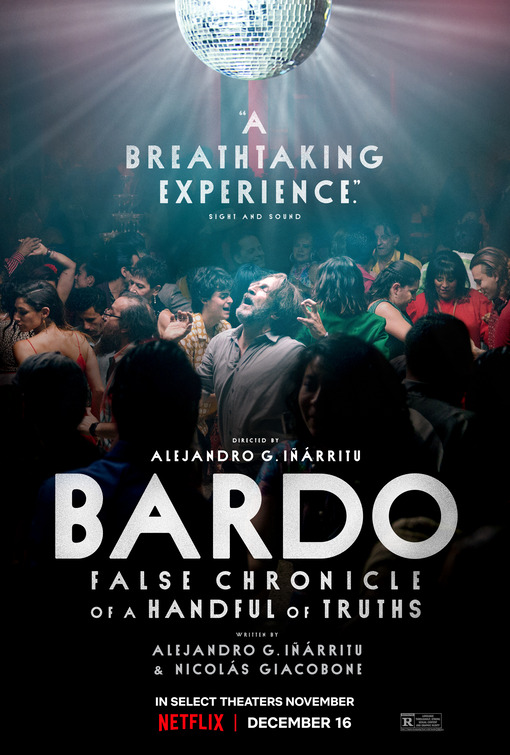 Bardo, False Chronicle of a Handful of Truths (Netflix)
Starring: Daniel Gimenez Cacho, Griselda Siciliani, Iker Sanchez Solano, Andrés Almeida, Fransisco Rubio
Directed by: Alejandro G. Iñárritu
Plot: Silverio is a renowned Mexican journalist and documentary filmmaker living in Los Angeles, who, after being named the recipient of a prestigious international award, is compelled to return to his native country, unaware that this simple trip will push him to an existential limit.
RT Freshness: 58%
Critic Consensus: "As deeply personal as it is demanding, Bardo, False Chronicle of a Handful of Truths unsteadily walks the line between brilliance and sheer self-indulgence"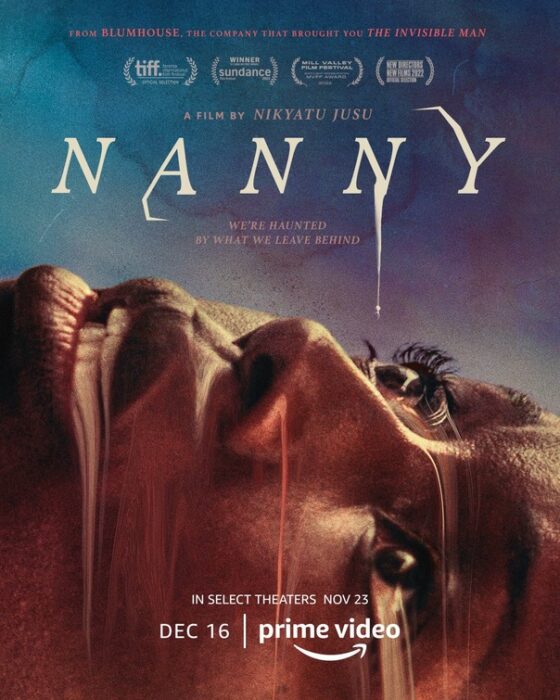 Nanny (Prime Video)
Starring: Anna Diop, Michelle Monaghan, Sinqua Wells, Morgan Spector, Rose Decker, Leslie Uggams
Directed by: Nikyatu Jusu
Plot: Immigrant nanny Aisha, piecing together a new life in New York City while caring for the child of an Upper East Side family, is forced to confront a concealed truth that threatens to shatter her precarious American Dream.
RT Freshness: 88%
Critic Consensus: "Led by Anna Diop's strong central performance, the smartly disquieting Nanny is a promising debut for writer-director Nikyatu Jusu"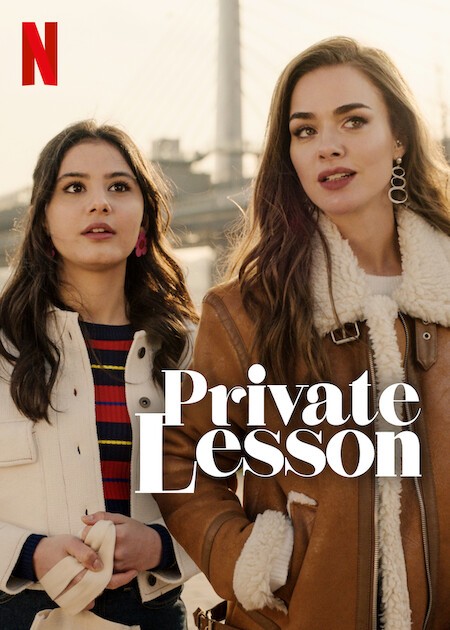 Private Lesson (Netflix)
Starring: Bensu Soral  , Halit Özgür Sari  , Helin Kandemir  , Deniz Altan  , Hatice Aslan  , Elif Ceren Balikçi
Directed by: Kivanc Baruonu
Plot: Posing as a private tutor, Azra secretly coaches students on achieving their goals in life and love — but not without a few bumps in the road.
RT Freshness: N/A
Critic Consensus: N/A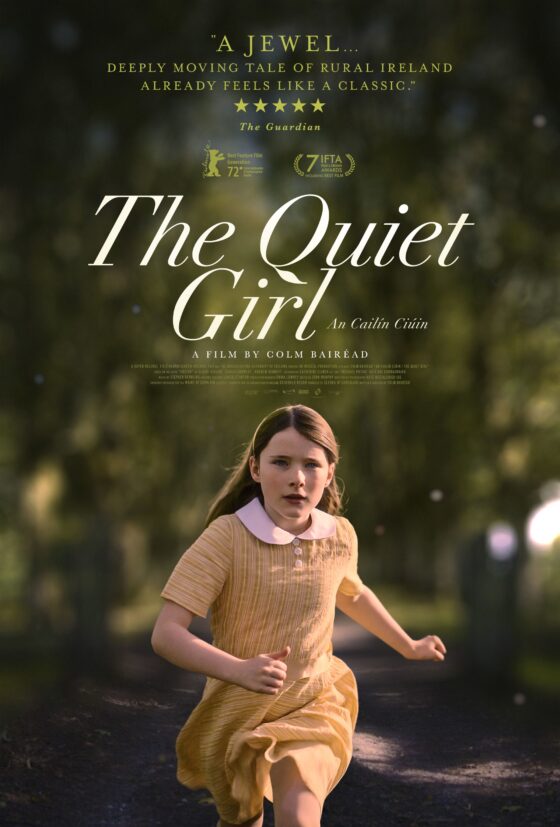 The Quiet Girl (Theaters)
Starring: Catherine Clinch, Carrie Crowley, Andrew Bennett, Michael Patric, Kate Nic Chonaonaigh, Carolyn Bracken
Directed by: Colm Bairead
Plot: Rural Ireland. 1981. Nine-year-old Cait is sent away from her overcrowded, dysfunctional family to live with foster parents for the summer. Quietly struggling at school and at home, she has learned to hide in plain sight from those around her. She blossoms in their care, but in this house where there are meant to be no secrets, she discovers one painful truth.
RT Freshness: 98%
Critic Consensus: "A remarkable debut for writer-director Colm Bairéad, The Quiet Girl offers a deceptively simple reminder that the smallest stories can leave a large emotional impact"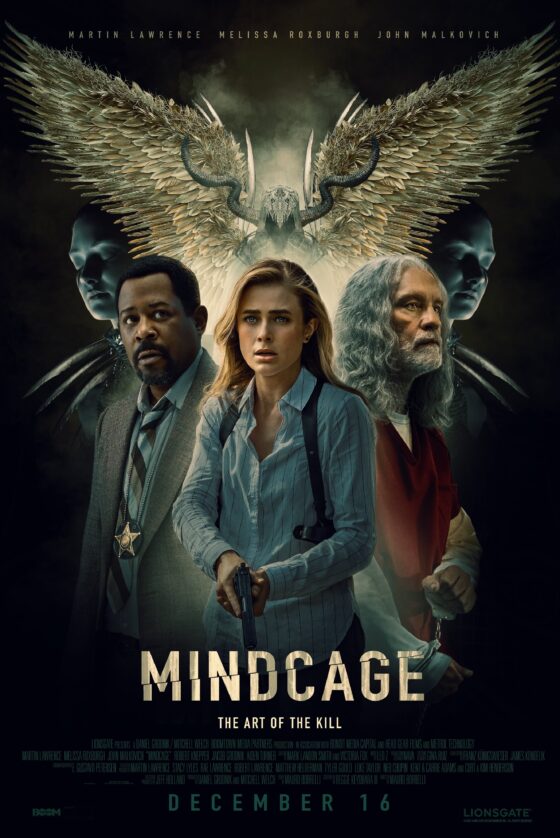 Mindcage (Theaters and VOD)
Starring: Martin Lawrence, Melissa Roxburgh, John Malkovich, Robert Knepper, Jacob Grodnik, Aiden Turner
Directed by: Mauro Borelli
Plot: Detectives Jake Doyle and Mary Kelly seek the help of an incarcerated serial killer named The Artist when a copycat killer strikes. While Mary searches for clues in The Artist's brilliant but twisted psyche, she and Jake are lured into a diabolical game of cat and mouse, racing against time to stay one step ahead of The Artist and his copycat.
RT Freshness: N/A
Critic Consensus: N/A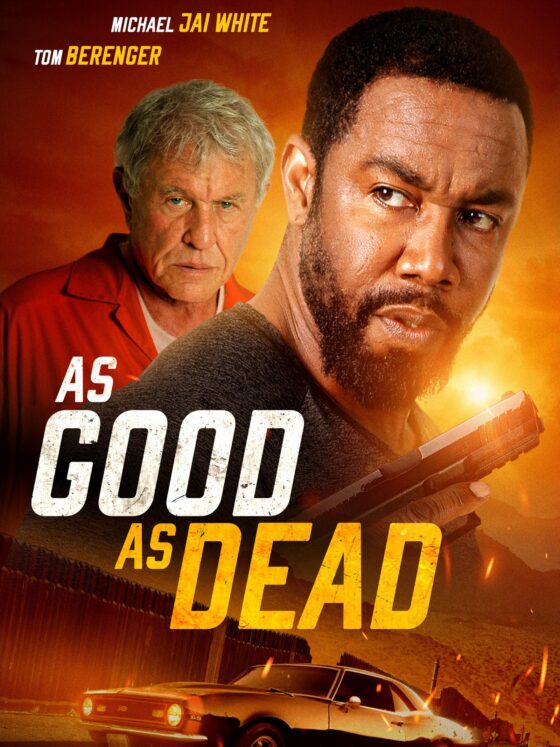 As Good as Dead (Theaters and VOD)
Starring: Michael Jai White, Tom Berenger, Luca Oriel, Guillermo Ivan, Gabriela Quezada, Louis Mandylor
Directed by: R. Ellis Frazier
Plot: Bryant befriends a troubled teen and introduces him to martial arts. As Bryant's mysterious and dangerous past catches up to him, he is forced into a life and death struggle to clear his name, save the boy and get back all he left behind.
RT Freshness: N/A
Critic Consensus: N/A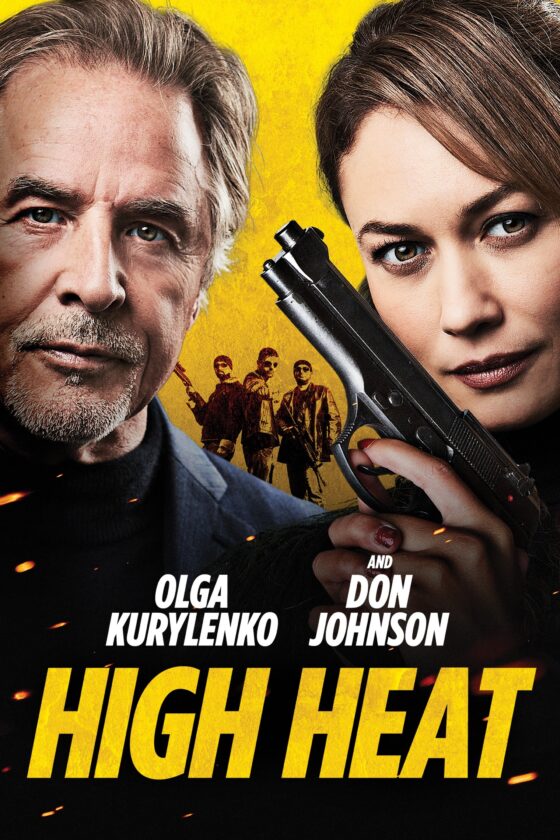 High Heat (Theaters and VOD)
Starring: Don Johnson, Olga Kurylenko, Diamond Dallas Page, Dylan Flashner, Ivan Martin, Chris Diamantopoulos
Directed by: Zach Golden
Plot: An ex-KGB operative turned chef, Ana is targeted by the local mafia in a hit on her new restaurant to collect on her husband's (Johnson) debt. Now, Ana must rely upon her lethal skills as she goes on a deadly rampage to take out the entire crime syndicate one-by-one to save her restaurant and survive the night.
RT Freshness: N/A
Critic Consensus: N/A
Where to watch Avatar
I'm like the J. Jonah Jameson of Everything Action, writing and editing and constantly demanding pictures of Spider-Man.
Admit One
alejandro g. inarritu
anna gunn
as good as dead
avatar: the way of water
bardo
don johnson
high heat
i believe in santa
james cameron
john malkovich
martin lawrence
melissa roxburgh
michael jai white
mindcage
nanny
netflix
new in theaters
olga kurylenko
Prime Video
private lessons
sam worthington
shudder
the apology
the big 4
the quiet girl
tom berenger
zoe saldana