Here's what's new in theaters and on streaming this weekend, it's Admit One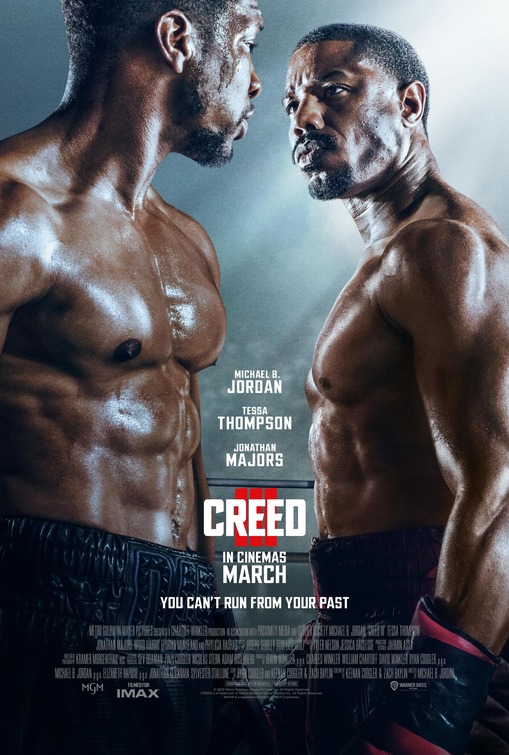 Creed III (Theaters)
Starring: Michael B. Jordan, Jonathan Majors, Tessa Thompson, Wood Harris, Mila Davis-Kent, Florian Munteanu, Phylicia Rashad
Directed by: Michael B. Jordan
Plot: After dominating the boxing world, Adonis Creed has been thriving in both his career and family life. When a childhood friend and former boxing prodigy, Damian, resurfaces after serving a long sentence in prison, he is eager to prove that he deserves his shot in the ring. The face-off between former friends is more than just a fight. To settle the score, Adonis must put his future on the line to battle Damian — a fighter who has nothing to lose.
Rotten Tomatoes Freshness: 87%
Critic Consensus: "Stepping out from Rocky Balboa's iconic shadow at last, the Creed franchise reasserts its champion status thanks to star Michael B. Jordan's punchy direction and a nuanced heel turn by Jonathan Majors"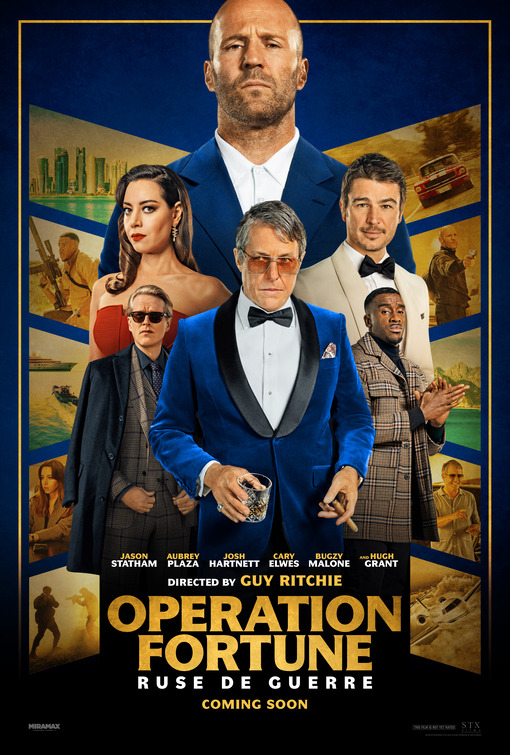 Operation Fortune: Ruse de Guerre (Theaters)
Starring: Jason Statham, Aubrey Plaza, Josh Hartnett, Cary Elwes, Bugzy Malone, Hugh Grant
Directed by: Guy Ritchie
Plot: super spy Orson Fortune must track down and stop the sale of a deadly new weapons technology wielded by billionaire arms broker Greg Simmonds. Reluctantly teamed with some of the world's best operatives, Fortune and his crew recruit Hollywood's biggest movie star Danny Francesco to help them on their globe-trotting undercover mission to save the world.
RT Freshness: 61%
Critic Consensus: "Operation Fortune can't keep up with the best modern action movies, but it's got just enough firepower for viewers seeking a few undemanding thrills"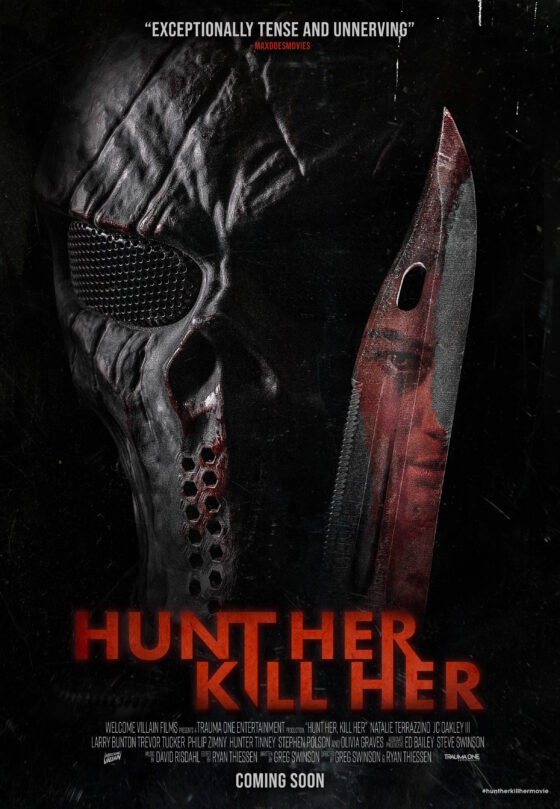 Hunt Her, Kill Her (Theaters)
Starring: Natalie Terrazzino, JC Oakley II, Larry Bunton, Trevor Tucker, Philip Zimny, Hunter Tinney
Directed by: Greg Swinson and Ryan Thiessen
Plot: A lone night shift janitor during her first night on the job finds herself in an unexpected fight for survival when she becomes the target of sinister masked intruders. As their disturbing motives become clearer, she must use her crafty instincts and barbaric violence to make it through the night alive.
RT Freshness: 67%
Critic Consensus: N/A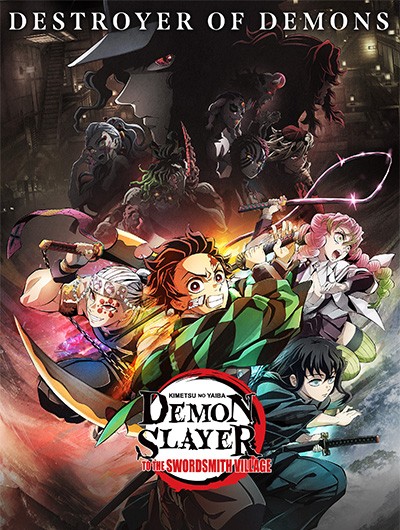 Demon Slayer: Kimetsu no Yaiba -To the Swordsmith Village (Theaters)
Starring: Natsuki Hanae, Akari Kito, Hiro Shimono, Yoshitsugu Matsuoka, Katsuyuki Konishi, Kengo Kawanishi
Directed by: Haruo Sotozaki
Plot: All the Upper Rank Demons assemble at the Infinity Castle after Upper Six Demons' defeat.
RT Freshness: N/A
Critic Consensus: N/A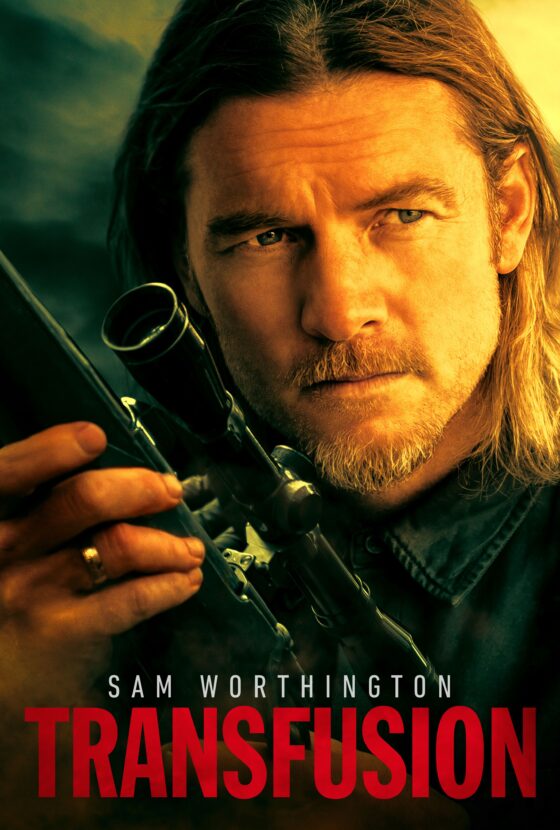 Transfusion (Theaters and VOD/Digital)
Starring: Sam Worthington, Phoebe Tonkin, Matt Nable, Susie Porter
Directed by: Matt Nable
Plot: To protect his son, an ex-special forces operative plunges into the criminal underground for one final mission in this muscular, emotionally charged thriller.
RT Freshness: 71%
Critic Consensus: N/A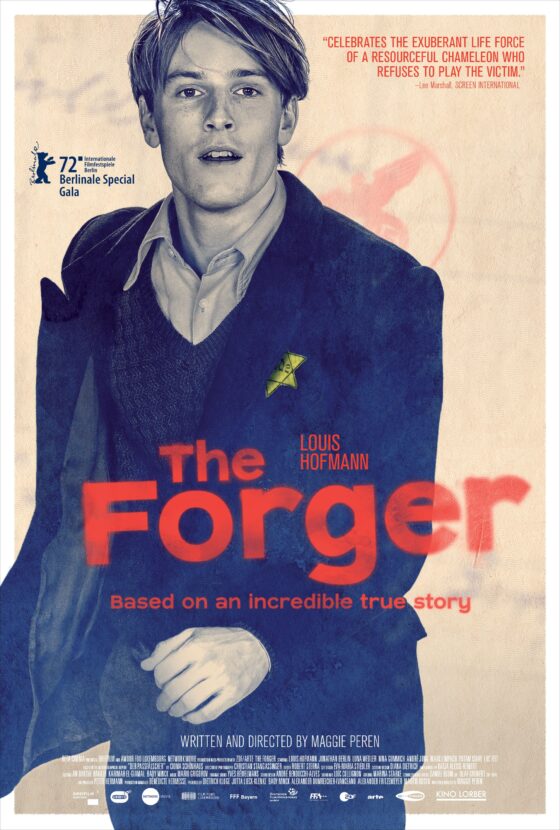 The Forger (Theaters)
Starring: Louis Hofmann, Jonathan Berlin, Luna Wedler, Nina Gummich, André Jung
Directed by: Maggie Peren
Plot: Berlin, 1940. Cioma Schönhaus is a young Jewish man who won't let anyone take away his zest for life, especially not the Nazis. Since the best hiding spots are in plain sight, Cioma audaciously adopts the identity of a marine officer to escape being deported like his family before him. Drawing on his art school background, he joins a network of underground rescuers and becomes infamous for his masterfully forged IDs — created with just a brush, some ink, and a steady hand — that save the lives of hundreds of Jews by allowing them to escape the country.
RT Freshness: 70%
Critic Consensus: N/A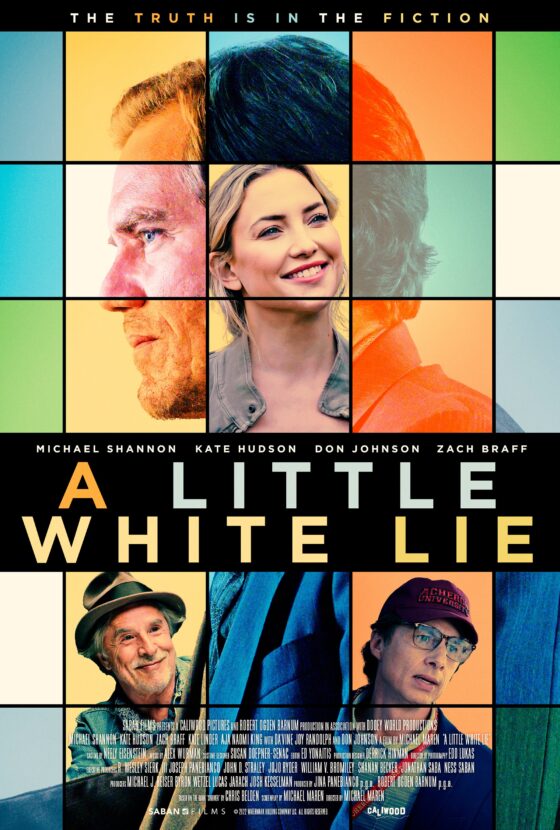 A Little White Lie (Theaters and VOD/Digital)
Starring: Michael Shannon, Kate Hudson, Don Johnson, Zach Braff, Kate Linder, Aja Naomi King, Da'Vine Joy Randolph
Directed by: Michael Maren
Plot: Shriver, a down-on-his-luck handyman who has never read a book in his life, is mistaken for a famous writer that has been in hiding for over 20 years. With nothing to lose, he accepts an invitation to attend a college literary festival and finds himself surrounded by adoring fans and an English professor who captures his heart. Shriver must do whatever it takes for his shot at love in this fish-out-of-water comedy.
RT Freshness: 25%
Critic Consensus: N/A
I'm like the J. Jonah Jameson of Everything Action, writing and editing and constantly demanding pictures of Spider-Man.
a little white lie
Admit One
aubrey plaza
creed III
demon slayer
Guy Ritchie
hunt her kill her
jason statham
jonathan majors
michael b jordan
new in theaters
operation fortune: ruse de guerre
sam worthington
streaming
the forger
transfusion