Here's what's new in theaters and on streaming this weekend, it's Admit One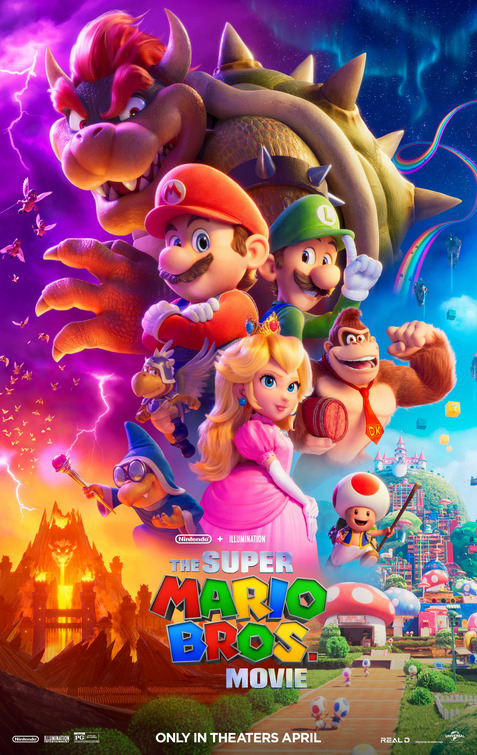 The Super Mario Bros. Movie (Theaters)
Starring: Chris Pratt, Charlie Day, Anya-Taylor Joy, Jack Black, Keegan-Michael Key, Seth Rogen, Fred Armisen
Directed by: Aaron Horvath, Michael Jelenic
Plot: With help from Princess Peach, Mario gets ready to square off against the all-powerful Bowser to stop his plans from conquering the world.
Rotten Tomatoes Freshness: 54%
Critic Consensus: "While it's nowhere near as thrilling as turtle tipping your way to 128 lives, The Super Mario Bros. Movie is a colorful — albeit thinly plotted — animated adventure that has about as many Nintendos as Nintendon'ts"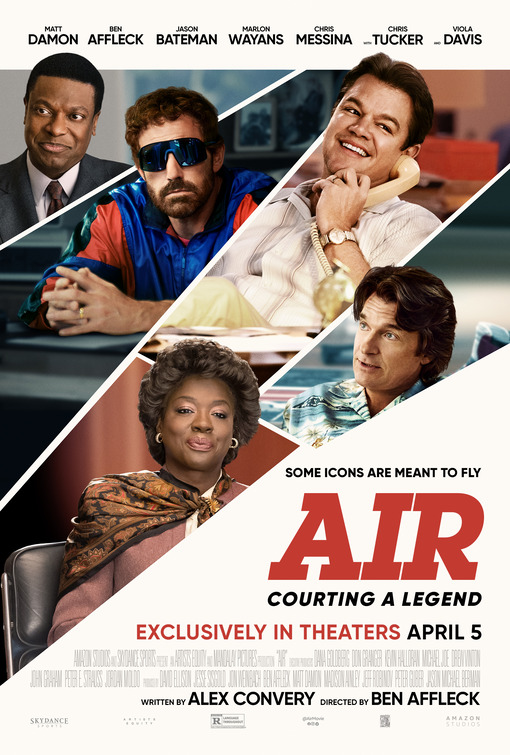 Air (Theaters)
Starring: Ben Affleck, Matt Damon, Jason Bateman, Chris Tucker, Viola Davis, Chris Messina, Gustaf Skarsgard
Directed by: Ben Affleck
Plot: Follows the history of shoe salesman Sonny Vaccaro, and how he led Nike in its pursuit of the greatest athlete in the history of basketball, Michael Jordan.
RT Freshness: 96%
Critic Consensus: "A fact-based drama that no one will dunk on, Air aims to dramatize events that changed the sports world forever — and hits almost nothing but net"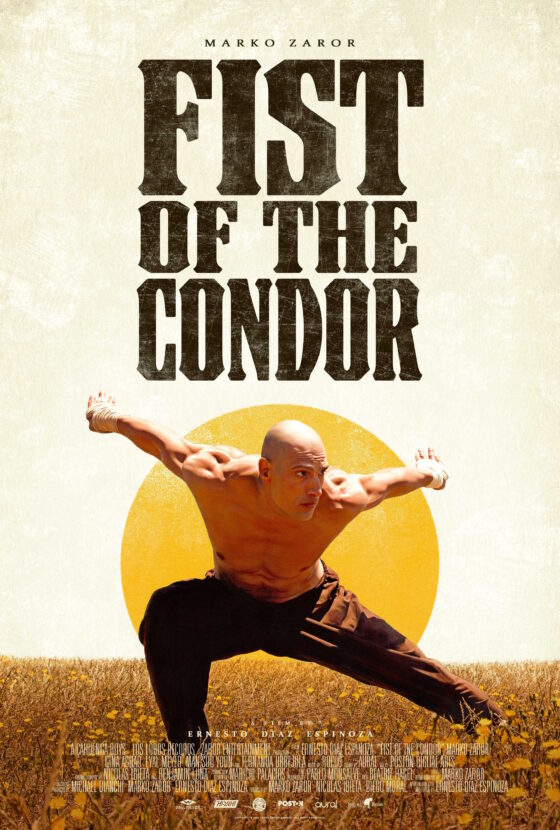 The Fist of the Condor (Theaters and VOD/Digital)
Starring: Marko Zaror, Eyal Meyer, Gina Aguad, Fernanda Urrejola, Man Soo Yoon, Jose Manuel
Directed by: Ernesto Diaz Espinoza
Plot: A group of martial artists from around the world search for a book that contains the ancient secrets of how to overcome the limits of the human body.
RT Freshness: 88%
Critic Consensus: N/A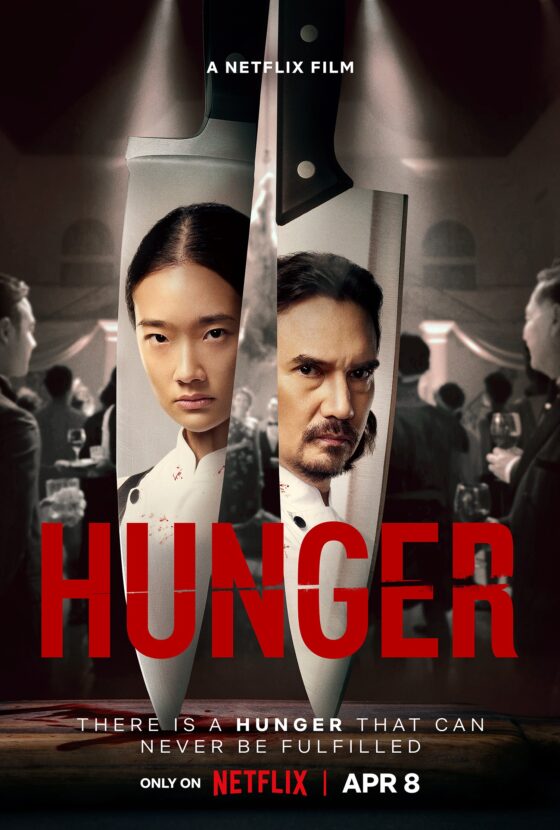 Hunger (Netflix)
Starring: Chutimon Chuengcharoensukying, Nopachai Jayanama, Gunn Svasti Na Ayudhya, Kenneth Won
Directed by: Sitisiri Mongkolsiri
Plot: Aoy, a woman in her twenties, runs her family's local stir-fried noodles restaurant in the old quarter of Bangkok. One day, she receives an invitation to leave the family business and join team 'Hunger', Thailand's number one luxury Chef's table team led by the famously ingenious, and infamously nasty, Chef Paul.
RT Freshness: N/A
Critic Consensus: N/A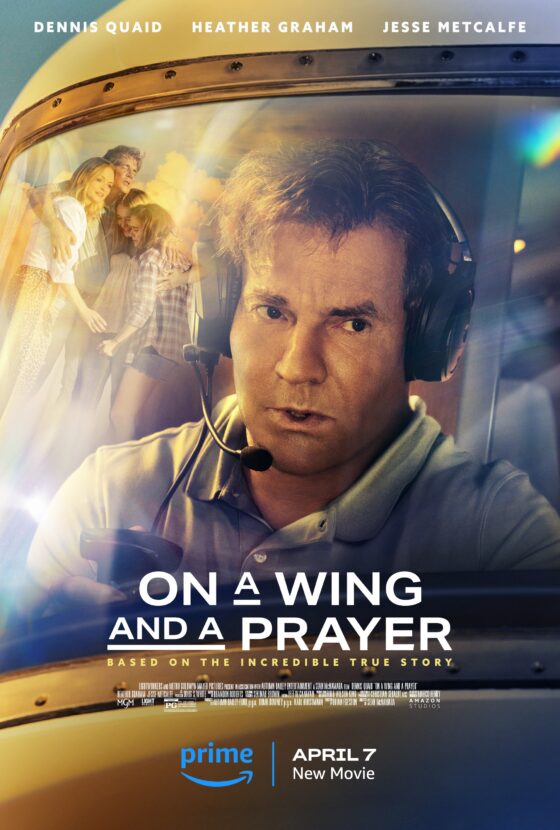 On A Wing and a Prayer (Prime Video)
Starring: Dennis Quaid, Heather Graham, Jesse Metcalfe, Selena Anduze, Roger Anthony, Jessi Case
Directed by: Sean McNamara
Plot: Based on the true story of Doug White's harrowing journey to safely land a plane and save his entire family from insurmountable danger, after their pilot dies unexpectedly mid-flight.
RT Freshness: N/A
Critic Consensus: N/A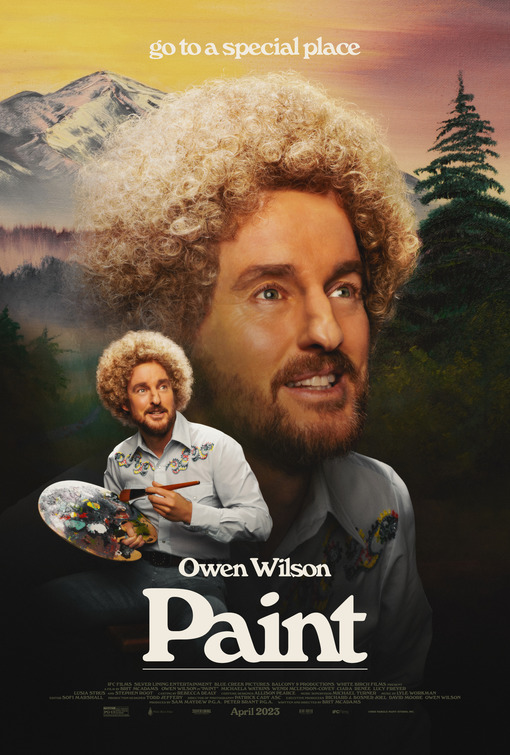 Paint (Theaters)
Starring: Owen Wilson, Michaela Watkins, Wendi McLendon-Covey, Ciara Renee, Lusia Strus, Stephen Root
Directed by: Brit McAdams
Plot: Carl Nargle, Vermont's #1 public television painter is convinced he has it all: a signature perm, custom van, and fans hanging on his every stroke… until a younger, better artist steals everything (and everyone) Carl loves.
RT Freshness: 25%
Critic Consensus: "Thanks to a creative canvas that's stretched too thin and haphazardly splashed with far too few colors, most viewers will find watching Paint a painfully dry experience"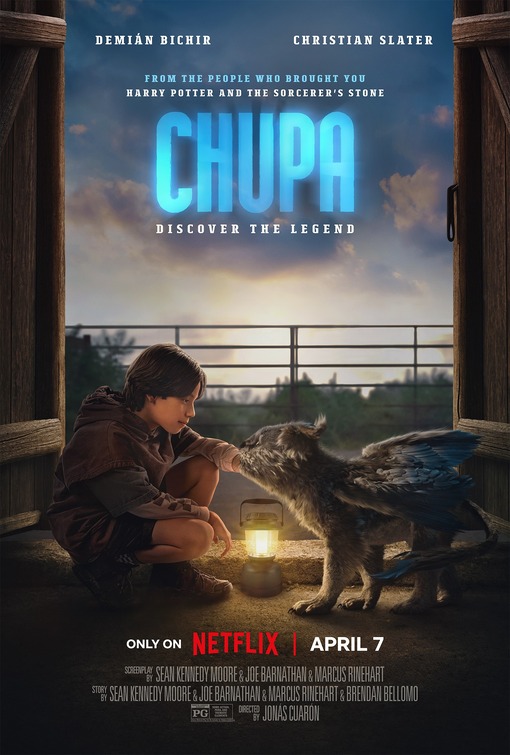 Chupa (Netflix)
Starring: Demian Bichir, Christian Slater, Evan Whitten, Ashley Ciarra, Nickolas Verdugo, Adrianna Paz
Directed by: Jonás Cuarón
Plot: While visiting family in Mexico, teenage Alex gains an unlikely companion when he discovers a young chupacabra hiding in his grandpa's shed. To save the mythical creature, Alex and his cousins must embark on the adventure of a lifetime.
RT Freshness: N/A
Critic Consensus: N/A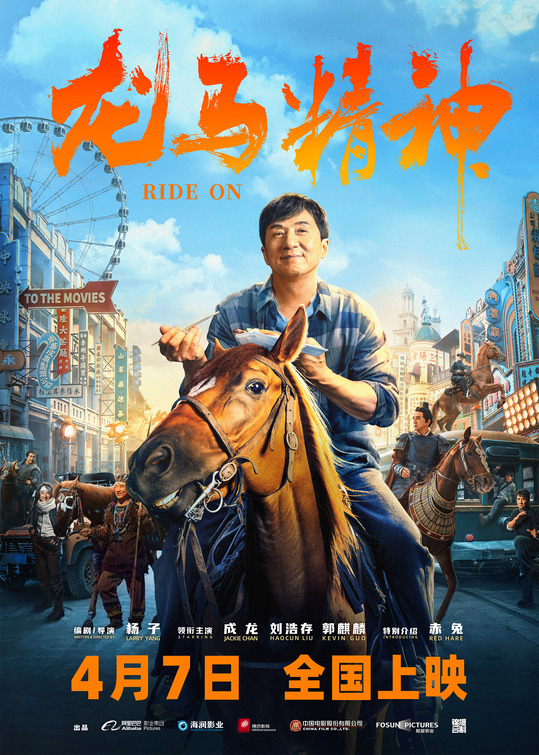 Ride One (Theaters)
Starring: Jackie Chan, Haocun Liu, Kevin Guo, Jing Wu, Yu Xing, Andy On
Directed by: Larry Yang
Plot: A washed-up stuntman and his stunt horse become an overnight social media sensation when their real-life fight with debt collectors goes viral.
RT Freshness: 67%
Critic Consensus: N/A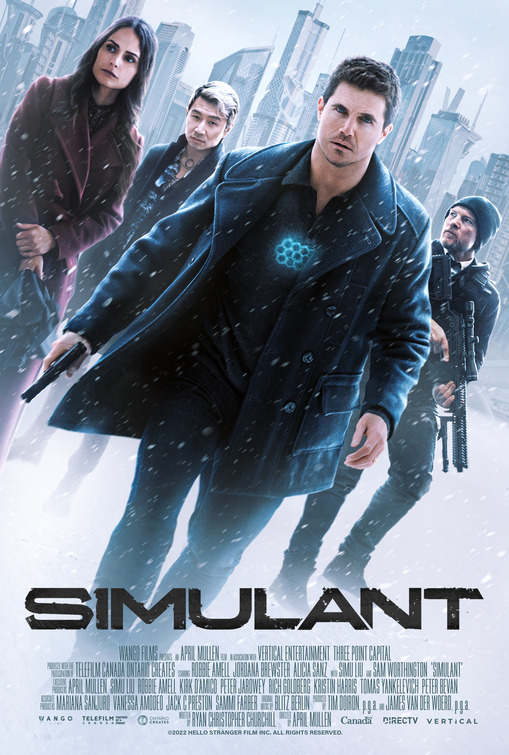 Simulant (Theaters)
Starring: Robbie Amell, Jordan Brewster, Alicia Sanz, Simu Liu, Sam Worthington, Mayko Nguyen
Directed by: April Mullen
Plot: A humanoid A.I.'s attempt to win over a widow's heart places it in the path of a government agent trying to stop the rise of machine consciousness.
RT Freshness: N/A
Critic Consensus: N/A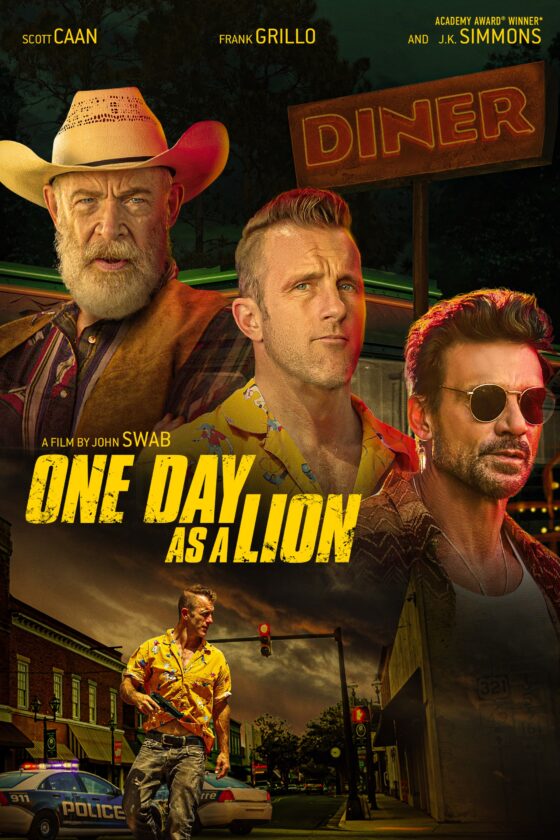 One Day as a Lion (Theaters and VOD/Digital)
Starring: Frank Grillo, Scott Caan, JK Simmons, Marianne Rendon, Taryn Manning, Slaine, Virginia Madsen
Directed by: John Swab
Plot: Jackie Powers will stop at nothing to prevent his son from following him into a life of crime. With his mob employer in pursuit, a chance encounter at a roadside diner charts a new path.
RT Freshness: 43%
Critic Consensus: N/A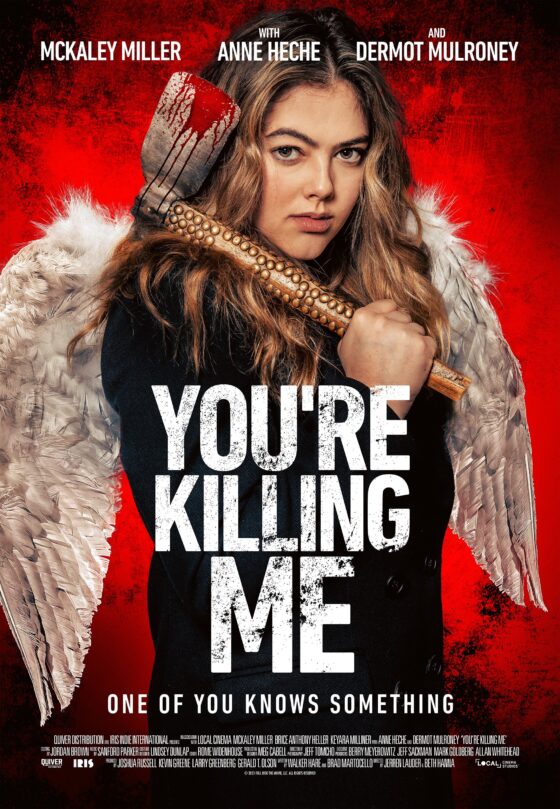 You're Killing Me (Theaters and VOD/Digital)
Starring: McKaley Miller, Dermot Mulroney, Anne Heche, Brice Anthony Heller, Wil Deusner, Keyara Miliner
Directed by: Beth Hanna, Jerren Lauder
Plot: Eden Murphy goes to a coveted 'Heaven and Hell' party, hoping to get a letter of recommendation to an elite university from the wealthy parents of her classmate, but the party quickly turns into a fight for her life.
RT Freshness: N/A
Critic Consensus: N/A
I'm like the J. Jonah Jameson of Everything Action, writing and editing and constantly demanding pictures of Spider-Man.
Admit One
air
chupa
hunger
netflix
new in theaters
on a wing and a prayer
one day as a lion
paint
Prime Video
ride on
simulant
streaming
the fist of the condor
the super mario bros. movie
you're killing me