Here's what's new in theaters and on streaming this weekend, it's Admit One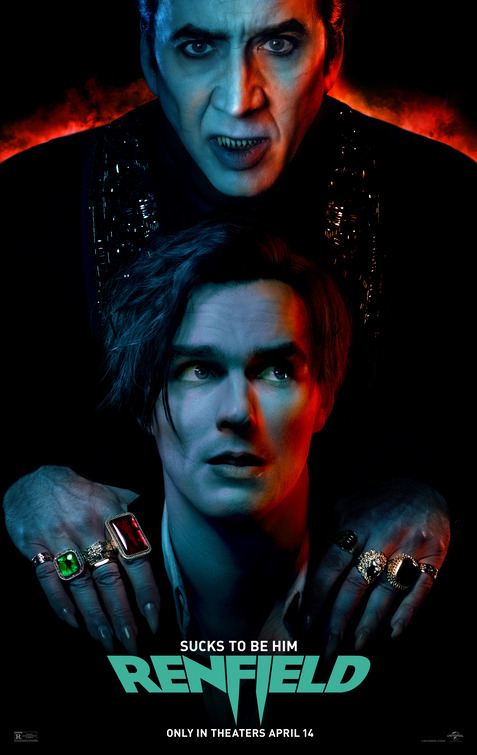 Renfield (Theaters)
Starring: Nicholas Hoult, Nicolas Cage, Awkwafina, Ben Schwartz, Adrian Martinez, Shohreh Aghdashloo
Directed by: Chris McKay
Plot: Renfield, Dracula's henchman and inmate at the lunatic asylum for decades, longs for a life away from the Count, his various demands, and all of the bloodshed that comes with them.
Rotten Tomatoes Freshness: 59%
Critic Consensus: "Although it fails to take full advantage of its committed stars and killer premise, Renfield's batty horror-comedy blend sinks in just enough to leave an impression"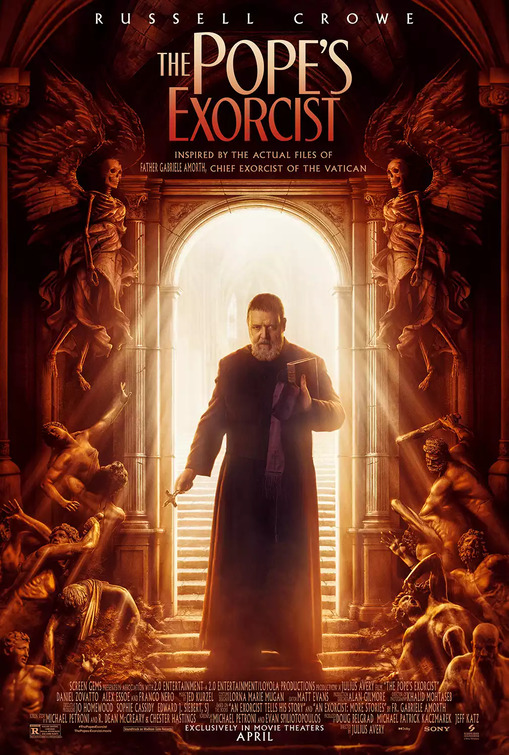 The Pope's Exorcist (Theaters)
Starring: Russell Crowe, Daniel Zovatto, Alex Essoe, Franco Nero, Laurel Marsden, Peter DeSouza-Feighoney
Directed by: Julius Avery
Plot: Follow Gabriele Amorth, the Vatican's leading exorcist, as he investigates the possession of a child and uncovers a conspiracy the Vatican has tried to keep secret.
RT Freshness: 58%
Critic Consensus: "Dominus Crowe! The Pope's Exorcist is standard-issue holy horror in most respects, but its star's sanctified performance will be the answer to many viewers' prayers"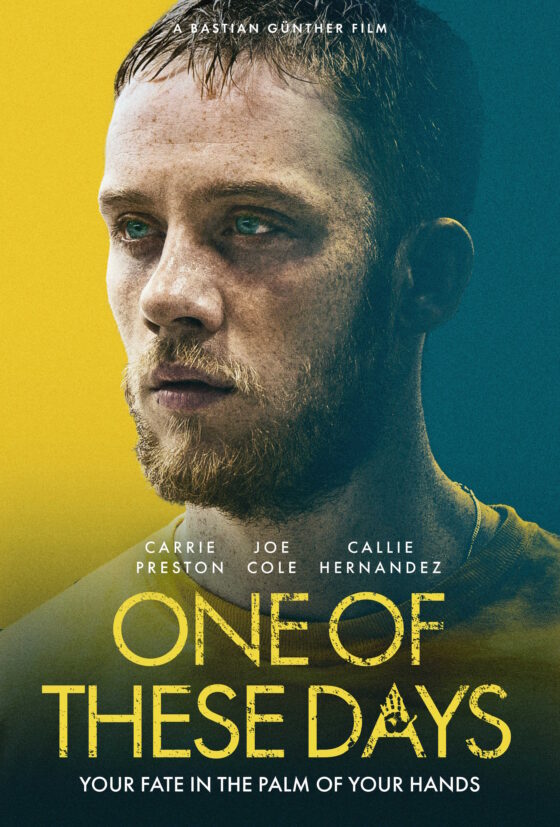 One of These Days (Theaters and VOD/Digital)
Starring: Carrie Preston, Joe Cole, Callie Hernandez, Devyn A. Tyler, Cullen Moss, Jesse C. Boyd
Directed by: Bastian Günther
Plot: In a small town in Texas, an annual endurance contest (Hands On) to win a pickup truck promises thrilling entertainment to spectators and the chance of a lifetime to participants, but ends in real tragedy.
RT Freshness: 57%
Critic Consensus: N/A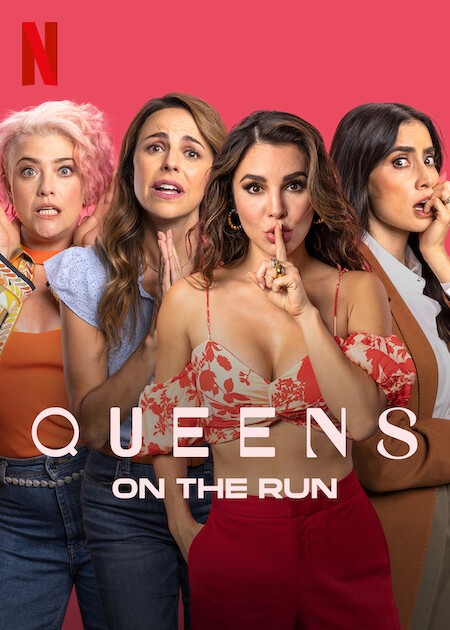 Queens on the Run (Netflix)
Starring: Martha Higareda, Paola Nunez, Claudia Pineda, Alejandra Amrbosi, Valeria Vera, Ricardo Munoz Senior
Directed by: Jorge Macaya
Plot: When four women finally take the road trip they planned in high school, they have no idea of the things they'll bump into, sometimes literally.
RT Freshness: N/A
Critic Consensus: N/A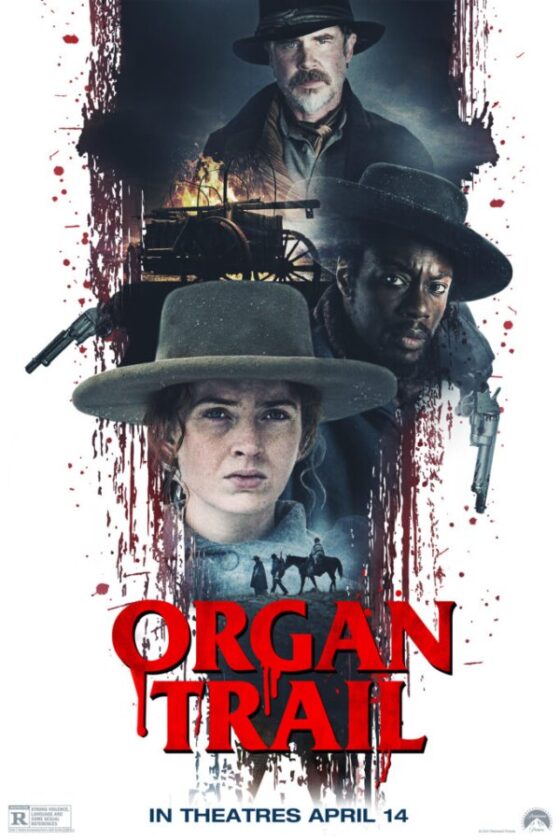 Organ Trail (Theaters)
Starring: Zoé De Grand Maison, Nicholas Logan, Olivia Grace Applegate, Michael Abbott Jr, Jessica Frances Duke, Clé Bennett
Directed by: Michael Patrick Jann
Plot: Abigale and her family fall victim to a gang of ruthless cowboys while making their way across the Oregon Trail. As the only survivor, she does whatever it takes to retrieve her family's horse from the clutches of the bloodthirsty bandits.
RT Freshness: N/A
Critic Consensus: N/A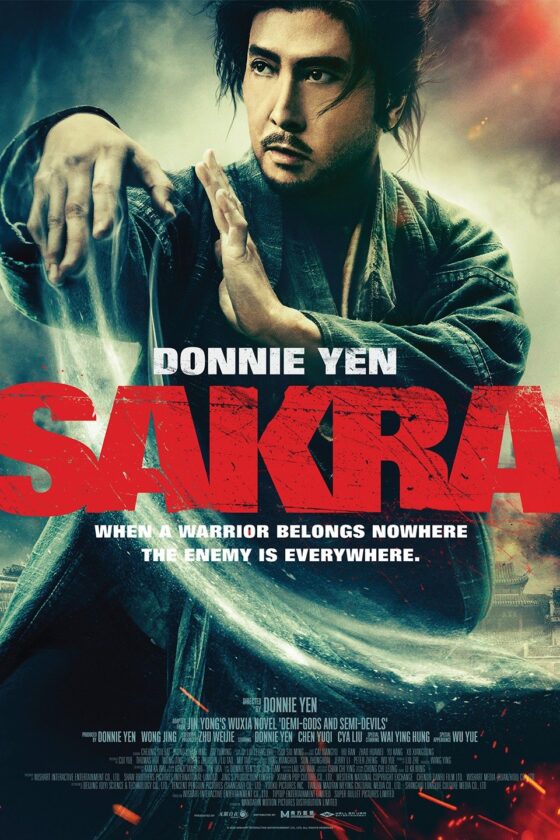 Sakra (Theaters)
Starring: Donnie Yen, Chen Yuqi, Cya Liu, Kara Wai, Yue Wu, Siu-Fai Cheung
Directed by: Donnie Yen
Plot: When a respected martial artist is accused of killing, he goes around in search of answers about his own mysterious origin story and the unknown enemies working to destroy him.
RT Freshness: N/A
Critic Consensus: N/A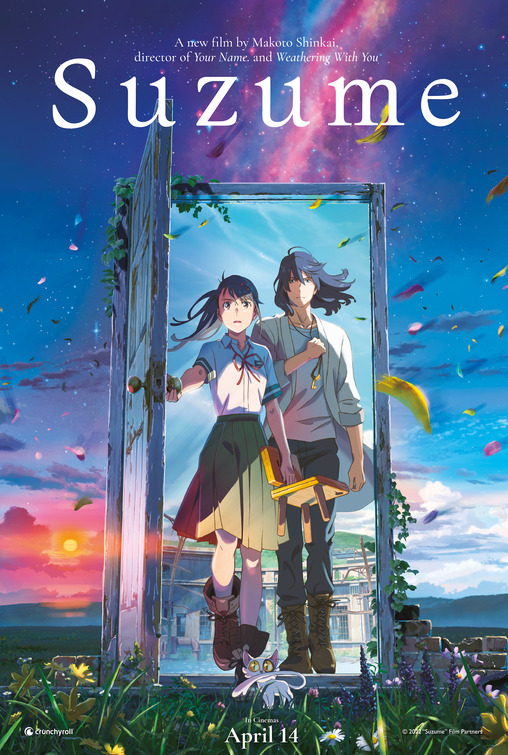 Suzume (Theaters)
Starring: Nanoka Hara, Hokuto Matsumura, Eri Fukatsu, Hakuo Matsumoto II, Shôta Sometani, Sairi Itô
Directed by: Makoto Shinkai
Plot: A modern action adventure road story where a 17-year-old girl named Suzume helps a mysterious young man close doors from the other side that are releasing disasters all over in Japan.
RT Freshness: 94%
Critic Consensus: "Suzume sees director Makoto Shinkai falling just a bit short of the bar set by previous outings — but when the results are this visually thrilling and emotionally impactful, it's hard to find much fault"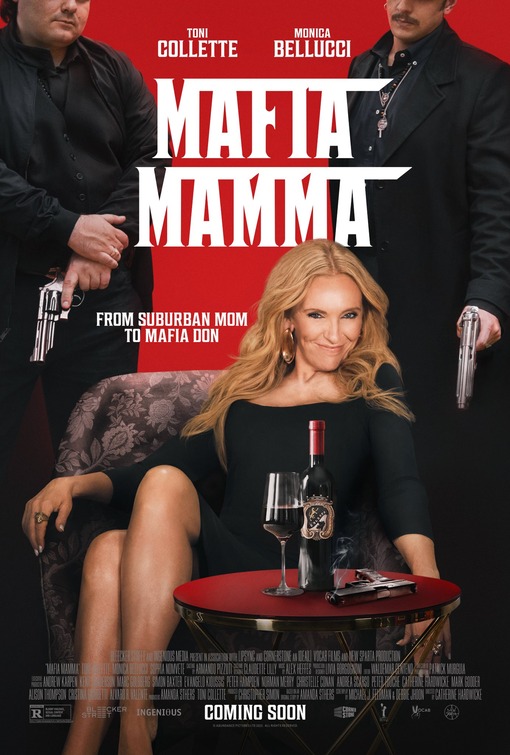 Mafia Mamma (Theaters)
Starring: Toni Collette, Monica Bellucci, Sophia Nomvete, Giulio Corso, Francesco Mastroianni, Alfonso Perugini
Directed by: Catherine Hardwicke
Plot: An American mom inherits her grandfather's mafia empire in Italy. Guided by the firm's consigliere, she hilariously defies everyone's expectations as the new head of the family business.
RT Freshness: 25%
Critic Consensus: "Riddled with stereotypes, fatally unfunny, and a total tonal mishmash, Mafia Mamma is a criminal waste of Toni Collette"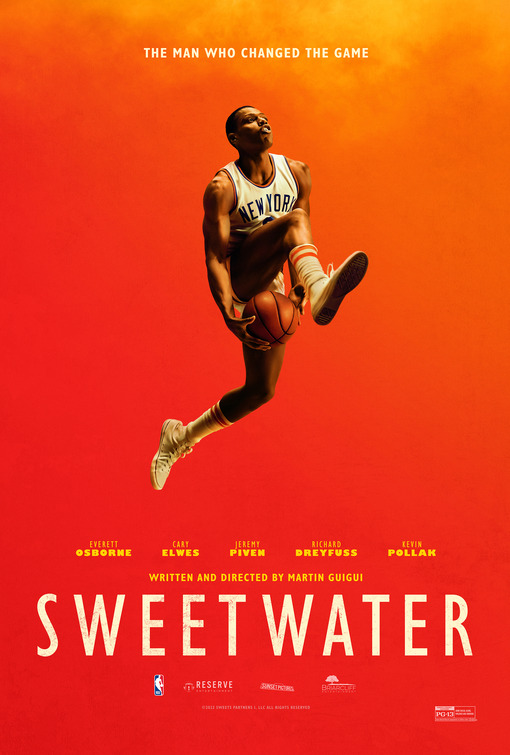 Sweetwater (Theaters)
Starring: Everett Osborne, Cary Elwes, Jeremy Piven, Richard Dreyfuss, Kevin Pollak, Eric Roberts
Directed by: Martin Guigui
Plot: Hall of Famer Nat "Sweetwater" Clifton makes history as the first African American to sign an NBA contract, forever changing how the game of basketball is played.
RT Freshness: 13%
Critic Consensus: N/A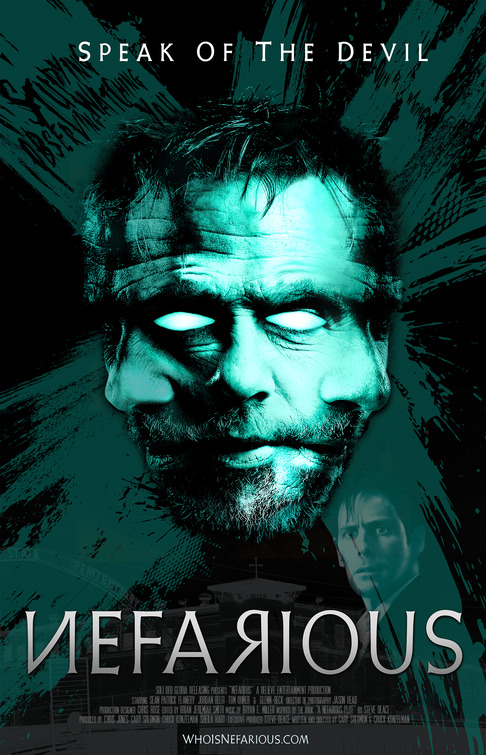 Nefarious (Theaters)
Starring: Sean Patrick Flanery, Jordan Belfi, Tom Ohmer, James Healy Jr, Eric Hanson, Stelio Savante
Directed by: Cary Solomon, Chuck Konzelman
Plot: On the day of his scheduled execution, a convicted serial killer gets a psychiatric evaluation during which he claims he is a demon, and further claims that before their time is over, the psychiatrist will commit three murders of his own.
RT Freshness: N/A
Critic Consensus: N/A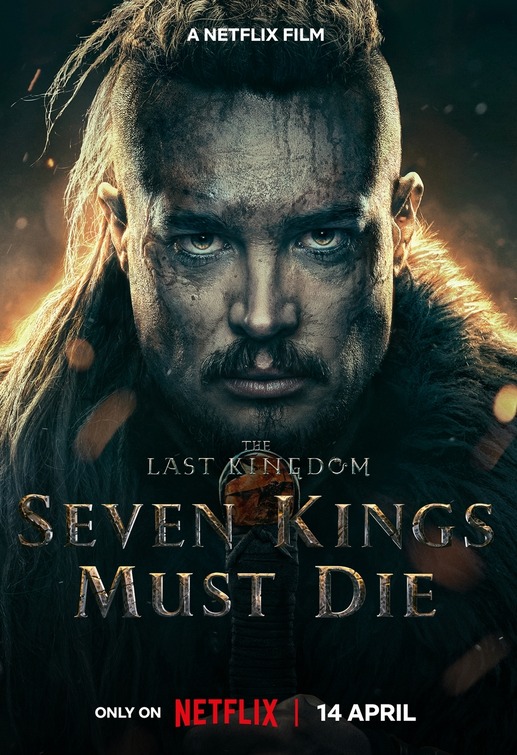 The Last Kingdom: Seven Kings Must Die (Netflix)
Starring: Alexander Dreymon, Mark Rowley, Arnas Fedaravicius, Rod Hallett, Harry Gilby, Ross Anderson, Tom Christian
Directed by: Edward Bazalgette
Plot: In the wake of King Edward's death, Uhtred of Bebbanburg and his comrades adventure across a fractured kingdom in the hopes of uniting England at last.
RT Freshness: N/A
Critic Consensus: N/A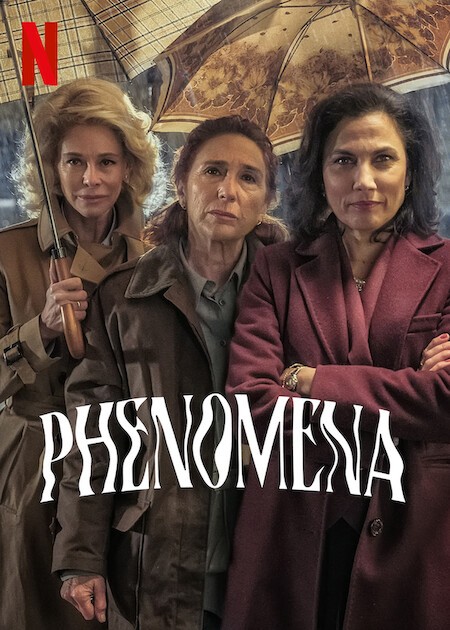 Phenomena (Netflix)
Starring: Toni Acosta, Fran Cantos, Andrea Gara, Emilio Gutiérrez Caba, Miren Ibarguren, Lorena López
Directed by: Carlos Therón
Plot: In the late 90's, Sagrario, Paz, Gloria, and Father Girón, form an investigation team specialized in paranormal phenomena: the Hepta group. Although the group is not going through its best moment, they agree to investigate an antique shop where strange things are happening. But what seemed like a case like any other, will become the most difficult of their lives.
RT Freshness: N/A
Critic Consensus: N/A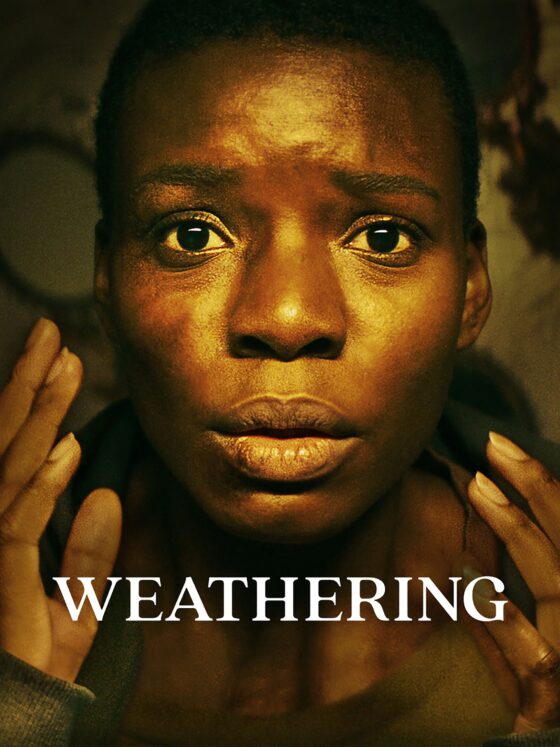 Weathering (Netflix)
Starring: Alexis Louder, Alfre Woodard, Jermaine Fowler, James Tupper
Directed by: Megalyn Echikunwoke
Plot: After losing her baby and nearly her life during labor, a journalist unravels amid disturbing visions and chilling attacks as she grieves alone at home.
RT Freshness: N/A
Critic Consensus: N/A
I'm like the J. Jonah Jameson of Everything Action, writing and editing and constantly demanding pictures of Spider-Man.
Admit One
donnie yen
mafia mamma
makoro shinkai
monica bellucci
nefarious
netflix
new in theaters
nicholas hoult
nicolas cage
one of these days
organ trail
phenomena
queens on the run
renfield
russell crowe
sakra
seven kings must die
suzume
sweetwater
the last kingdom
the pope's exorcist
toni collette
weathering