Battle at the Box Office 6/19/23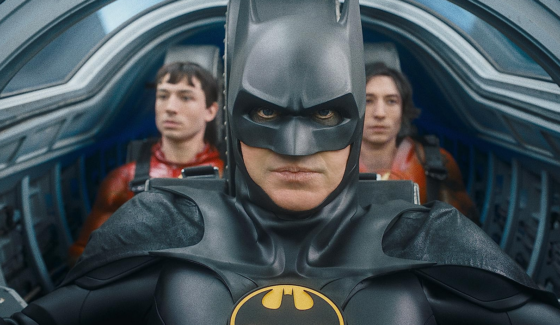 It was not a fun time for DC or Pixar at the box office this weekend, as both The Flash and Elemental both massively underperformed in their opening weekends.
The Flash "won" the box office with $55.7 million but that is well below even the most conservative expectations that put it at around $65-70 million for its opening weekend.  That opening puts it between Black Adam and Shazam! as far as opening weekends, $12 million behind Black Adam.  It was better than Shazam! Fury of the Gods opening weekend earlier this year but that was an unmitigated disaster with an opening around $30 million.  It still doesn't look good for the last remaining DCEU movies, like Blue Beetle and Aquaman 2, with audiences seemingly abandoning them with the promise of a brand new universe coming in a few years.  There's also the X factor of Ezra Miller and how many potential audience members didn't show up in protest to their controversial behavior leading up to the movie and who didn't do any promotion for the movie, leaving it to co-stars like Sasha Calle and Michael Keaton.  The Flash has $129 million worldwide so far but we'll have to see how much it drops next weekend to get a better picture of how much of a disaster this could be.
Elemental might be an even bigger disaster than The Flash, only making $29.5 million, which was still good enough for second place.  This is the 2nd lowest opening in Pixar history, only topping the original Toy Story (although adjusting for inflation, Toy Story would crush Elemental).  It's a little over half of what Lightyear made last summer, which was considered a massive disappointment, and it's even lower than the opening of Onward, which opened a week or so before the entire world shut down in 2020.  Elemental also had an estimated $200 million budget and only has $44.5 million so far worldwide.  This will likely be a massive loss for Disney and another disaster for Pixar.  The trailers and promotion didn't make Elemental seems particularly interesting and it got mediocre reviews from critics.  Disney may have also shot itself in the foot in recent years, training families who would have gone out to the theater to see something like Elemental to wait until it's on Disney+. There is also still competition from Across the Spider-Verse and The Little Mermaid, which most likely pulled some of the audience that would have seen Elemental.
Spider-Man: Across the Spider-Verse dropped to third place with another $27.2 million, so almost beating Elemental in its third weekend, and now sits at $279.8 million domestically and over $488 million worldwide.  It is now the third highest-grossing film domestically for 2023 and the 6th highest-grossing film worldwide.
Transformers: Rise of the Beasts and The Little Mermaid rounded out the top 5, with Transformers joining The Flash and Elemental in the bad news camp.  Rise of the Beasts dropped 66% from last weekend, making another $20.7 million.  This seems to imply the movie was heavily front-loaded and could quickly drop out of the box office charts in the next few weeks.
Further down the list, Past Lives continues to add theaters and took ninth place with $760,871 in 85 theaters.  The movie has $1.9 million domestically so far.
The Flash also took the Per Theater average over the weekend, bringing in $13,155 in each of the 4,234 theaters it played in.
Where to watch The Flash
I'm like the J. Jonah Jameson of Everything Action, writing and editing and constantly demanding pictures of Spider-Man.
across the spider-verse
Battle at the Box Office
DC
disney
elemental
past lives
Pixar
spider-man
the flash
the little mermaid
transformers: rise of the beasts
warner bros.
weekend box office