See what's out in theaters and streaming this weekend, it's Admit One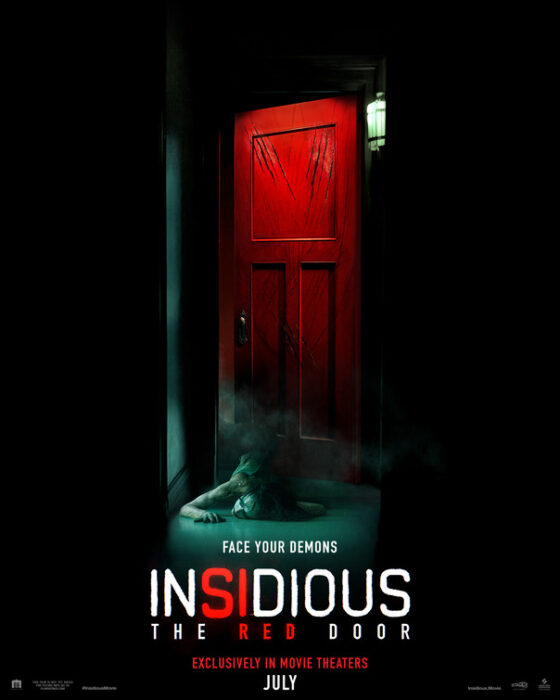 Insidious: The Red Door (Theaters)
Starring: Patrick Wilson, Ty Simpkins, Hiam Abbass, Sinclair Daniel, Andrew Astor, Rose Byrne
Directed by: Patrick Wilson
Plot: The Lamberts must go deeper into The Further than ever before to put their demons to rest once and for all.
Rotten Tomatoes Freshness: 33%
Critic Consensus: N/A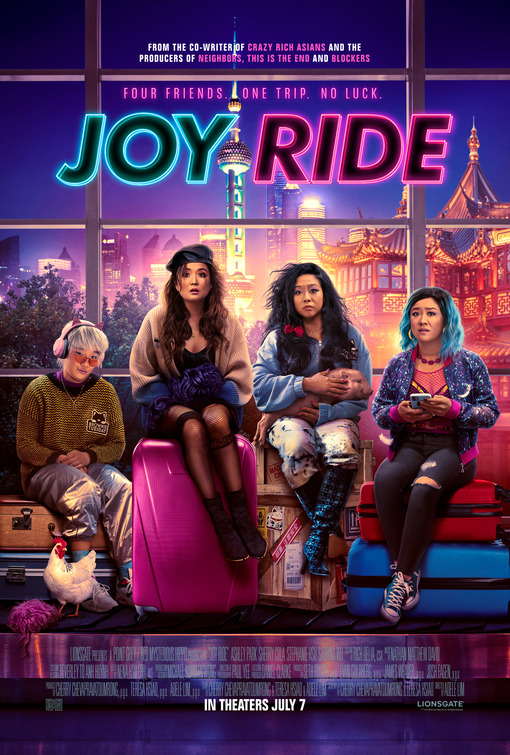 Joy Ride (Theaters)
Starring: Debbie Fan, Stephanie Hsu, David Denman, Ashley Park, Annie Mumolo, Sherry Cola, Desmond Chiam, Chris Pang, Sabrina Wu, Alexander Hodge
Directed by: Adele Lim
Plot: Follows four Asian-American friends as they bond and discover the truth of what it means to know and love who you are, while they travel through Asia in search of one of their birth mothers.
RT Freshness: 92%
Critic Consensus: "Joy Ride isn't afraid to shock with its gross-out gags, but this road trip's real surprise is how successfully it blends its raunchy humor with real heart"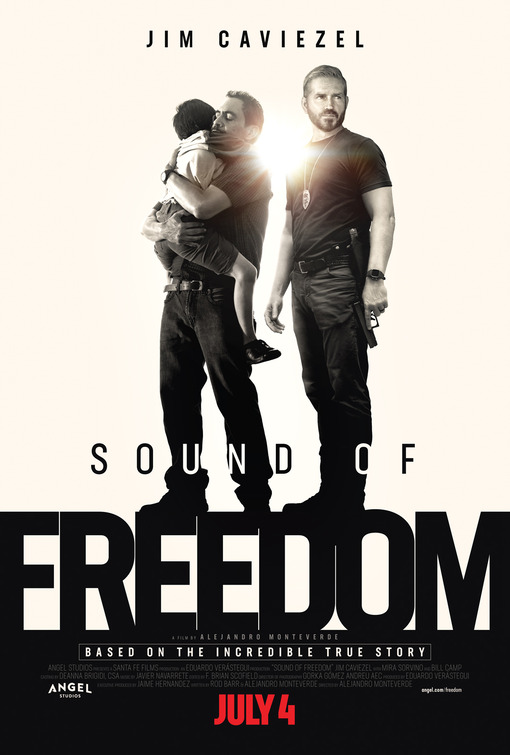 Sound of Freedom (Theaters)
Starring: Jim Caviezel, Mira Sorvino, Bill Camp, Jose Zuniga, Eduardo Verastegui, Kurt Fuller
Directed by: Alejandro Monteverde
Plot: After rescuing a young boy from ruthless child traffickers, a federal agent learns the boy's sister is still captive and decides to embark on a dangerous mission to save her. With time running out, he quits his job and journeys deep into the Colombian jungle, putting his life on the line to free her from a fate worse than death.
RT Freshness: 88%
Critic Consensus: N/A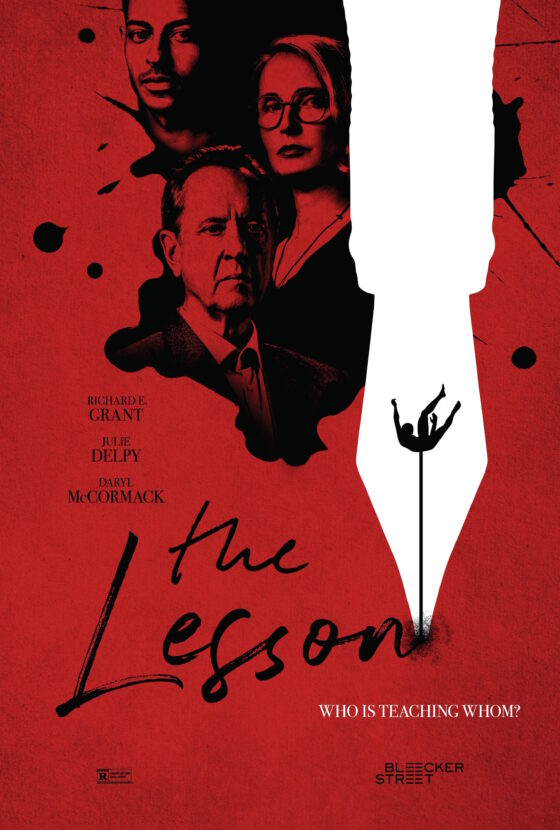 The Lesson (Theaters)
Starring: Richard E. Grant, Julie Delpy, Daryl McCormack, Crispin Letts, Stephen McMillan
Directed by: Alice Troughton
Plot: A young author takes a tutoring position at the estate of a legendary writer.
RT Freshness: 84%
Critic Consensus: N/A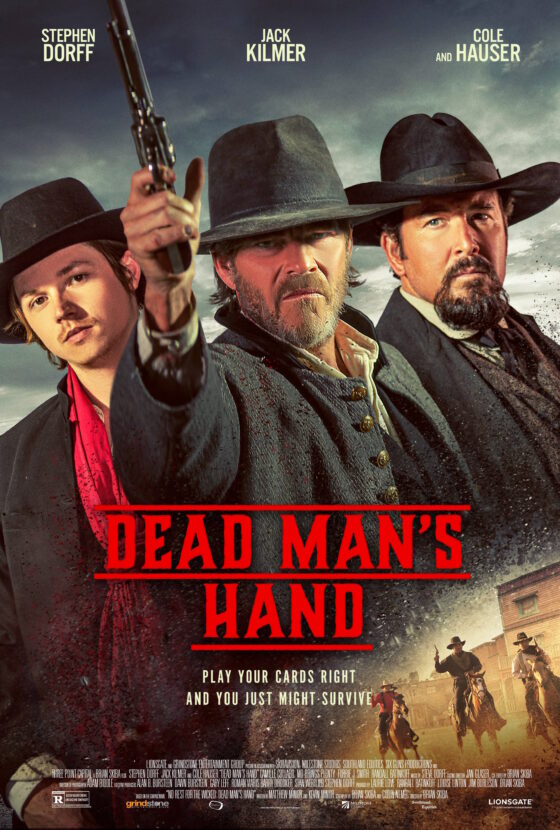 Dead Man's Hand (Theaters and Digital)
Starring: Stephen Dorff, Jack Kilmer, Cole Hauser, Tait Fletcher, Forrie J. Smith, Mo Brings Plenty
Directed by: Brian Skiba
Plot: Reno, a newly married gunfighter seeking a quiet life with his bride. When Reno kills a bandit in self-defense, he finds them both pulled back into his old ways. Clarence Bishop, the corrupt mayor of their locale will not let his brother's death go unpunished.
RT Freshness: N/A
Critic Consensus: N/A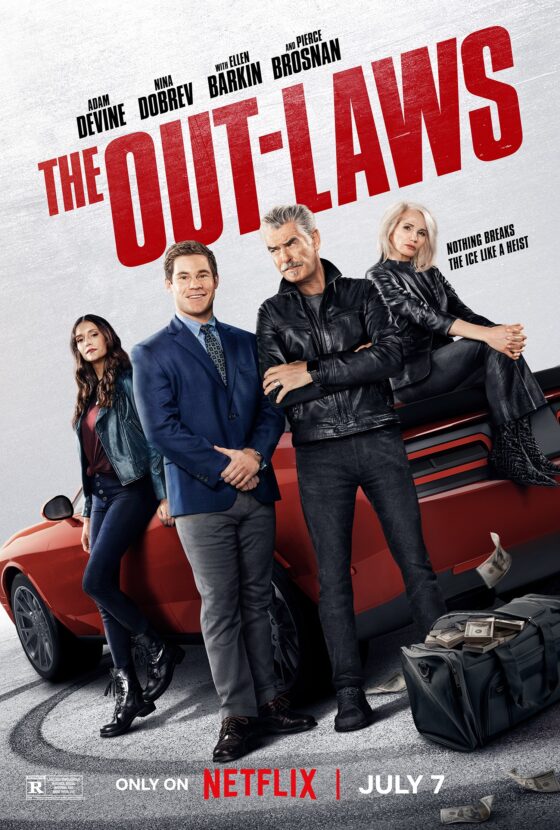 The Out-Laws (Netflix)
Starring: Adam Devine, Nina Dobrev, Pierce Brosnan, Ellen Barkin, Michael Rooker, Poorna Jagannathan
Directed by: Tyler Spindel
Plot: A straight-laced bank manager is about to marry the love of his life. When his bank is held up by infamous Ghost Bandits during his wedding week, he believes his future in-laws who just arrived in town, are the infamous Out-Laws.
RT Freshness: N/A
Critic Consensus: N/A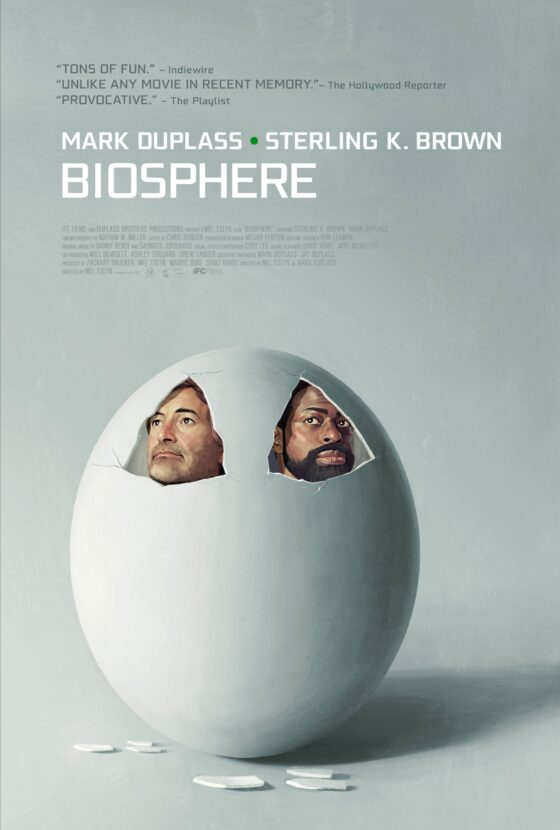 Biosphere (Theaters)
Starring: Mark Duplass, Sterling K. Brown
Directed by: Mel Eslyn
Plot: In the not-too-distant future, the last two men on Earth must adapt and evolve to save humanity.
RT Freshness: 74%
Critic Consensus: N/A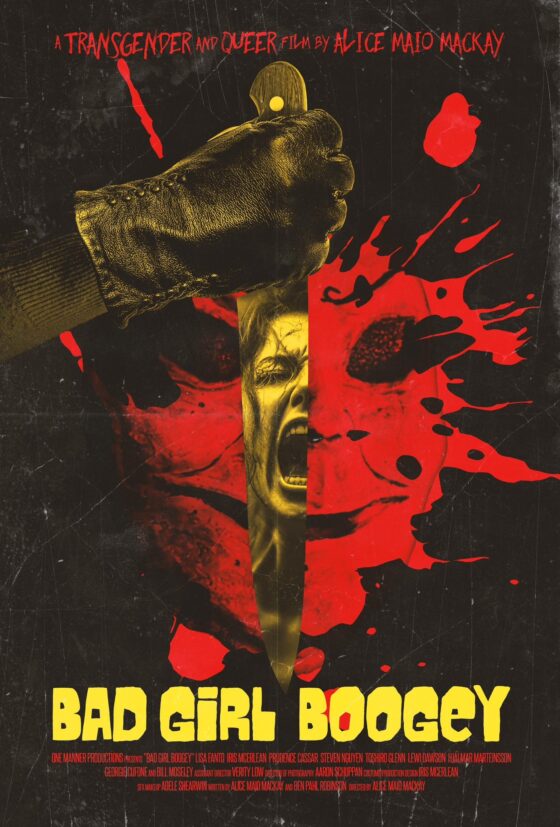 Bad Girl Boogey (Theaters and Digital)
Starring: Lisa Fanto, Prudence Cassar, Steven Nguyen, Toshiro Glenn, Lewi Dawson, George Cufone
Directed by: Alice Maio Mackay
Plot: Halloween blood is shed by the wearer of a parasitic mask cursed with black magic and bigotry. Angel's friend is killed by a person wearing the same mask. They must overcome their struggles, fight, fear, and find the killer before he slaughters everyone.
RT Freshness: 75%
Critic Consensus: N/A
I'm like the J. Jonah Jameson of Everything Action, writing and editing and constantly demanding pictures of Spider-Man.
Admit One
bad girl boogey
biosphere
dead man's hand
insidious
insidious: the red door
jim caviezel
joy ride
netflix
new in theaters
patrick wilson
sound of freedom
streaming
the lesson
the out-laws