Build a modern cityscape in Highrise City (Trailer)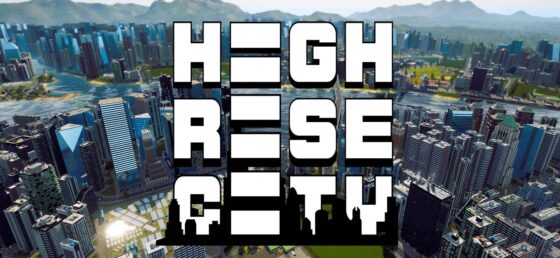 Urban planning and Captial programming are yours to control in FourExo Entertainment and Deck13 Spotlight's Highrise City. This city-building sim lets players design and maintain their own metropolis sandbox. They are free to create aesthetically pleasing layouts and megastructures, but a city only comes to life when the people living in it are happy. The public will have needs and growing demands for effective use of resources. As the buildings rise up, so will the need to manage all the rising costs. Check out the game trailer below for a quick overview of gameplay features.
Highrise City is currently in Early Access development but will be pushing toward a full release later this time. Over the Early Access phase much has been added to improve the visuals and gameplay. Now Deck13 Spotlight is setting up toward adding lots of new features to the core game like Missions, new maps, and building designs.
Highrise City is out now in Early Access on Steam and GOG. The game will leave Early Access later this year. A fresh Update is out now. Get the game during the last two days of the Summer Sale at a reduced price. If you happen to be at Gamescom's next month, Deck13 Spotlight will be featuring a playable demo.
Bitten by a radioactive video store rental employee and overcome by Pac-Man fever, Chris seeks new comic books, games, and movies to review.
City sim
Deck13
Deck13 Spotlight
FourExo Entertainment
game
game trailer
Highrise City
pc
PC Game
video game