Here's what's out in theaters and on streaming this weekend, it's Admit One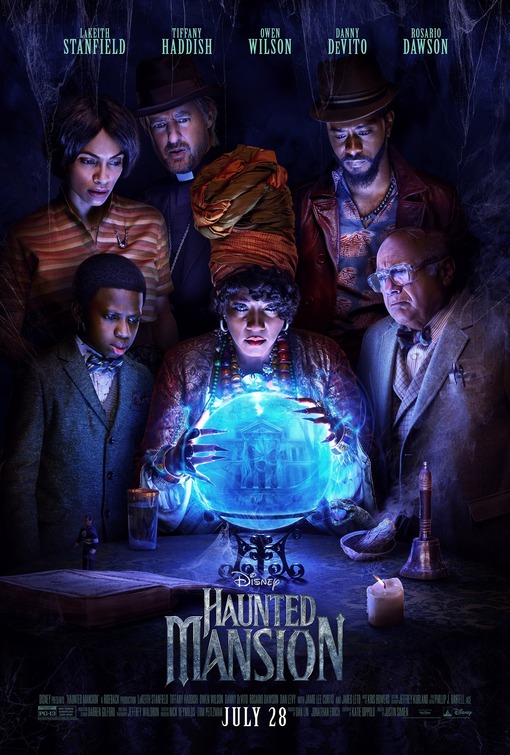 Haunted Mansion (Theaters)
Starring: LaKeith Stanfield, Tiffany Hadish, Owen Wilson, Danny DeVito, Rosaria Dawson, Chase W. Dillon, Jared Leto, Jamie Lee Curtis, Dan Levy
Directed by: Justin Simien
Plot: A woman and her son enlist a motley crew of so-called spiritual experts to help rid their home of supernatural squatters.
Rotten Tomatoes Freshness: 41%
Critic Consensus: "Haunted Mansion's talented cast makes the movie a pleasant enough destination, although it's neither scary nor funny enough to wholeheartedly recommend"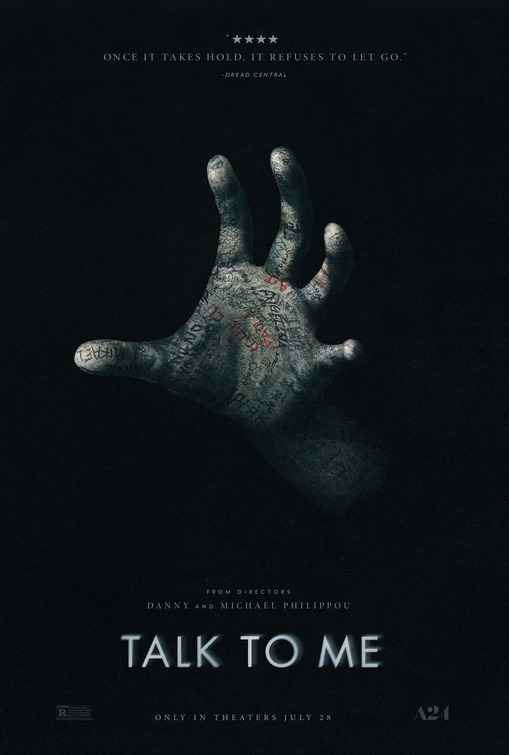 Talk to Me (Theaters)
Starring: Sophie Wilde, Miranda Otto, Otis Dhanji, Alexandra Jensen, Joe Bird, Marcus Johnson
Directed by: Danny and Michael Philippou
Plot: When a group of friends discover how to conjure spirits using an embalmed hand, they become hooked on the new thrill, until one of them goes too far and unleashes terrifying supernatural forces.
RT Freshness: 95%
Critic Consensus: "With a gripping story and impressive practical effects, Talk to Me spins a terrifically creepy 21st-century horror yarn built on classic foundations"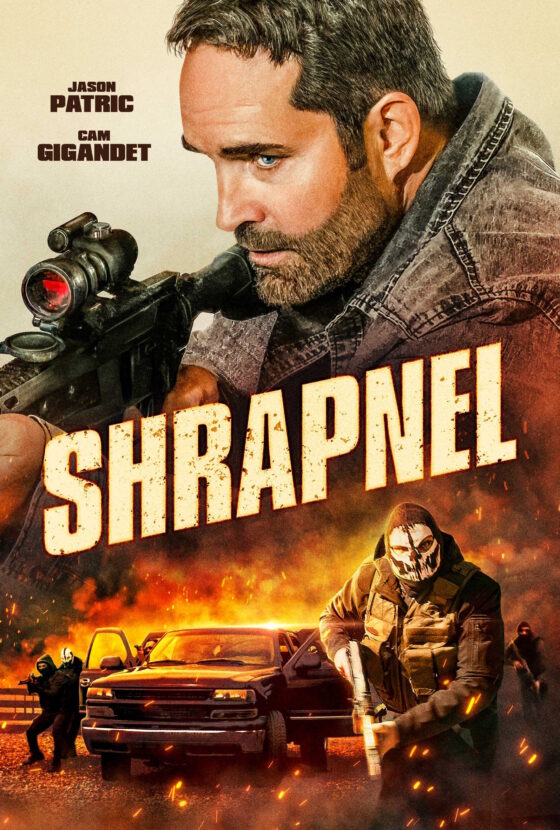 Shrapnel (Theaters and Digital)
Starring: Jason Patric, Cam Gigandet, Efrain Villa, Megan Elisabeth Kelly, Vincent E. McDaniel, David DeLao
Directed by: William Kaufman
Plot: When Sean's daughter goes missing on the Mexican border, he teams up with his former Marine partner to face off against the cartel who kidnapped her.
RT Freshness: N/A
Critic Consensus: N/A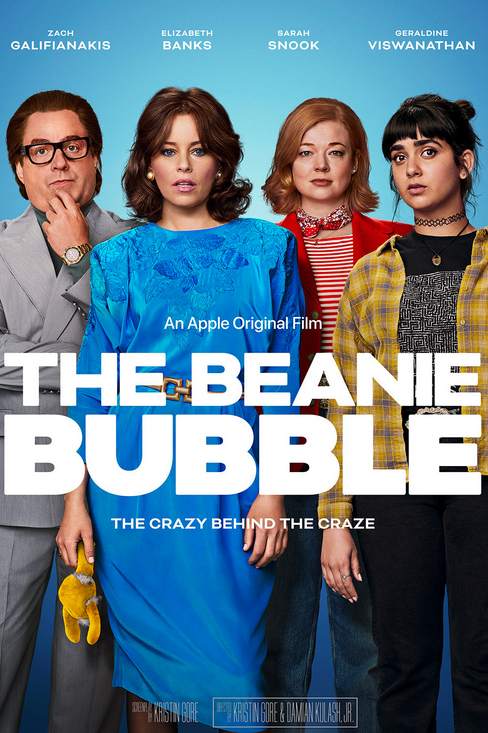 The Beanie Bubble (Apple TV+)
Starring: Zach Galifianakis, Elizabeth Banks, Sarah Snook, Geraldine Viswanathan, Tracey Bonner, Carl Clemmons-Hopkins
Directed by: Kristin Gore, Damian Kulash
Plot: Ty Warner was a frustrated toy salesman until his collaboration with three women grew his masterstroke of an idea into the biggest toy craze in history.
RT Freshness: 63%
Critic Consensus: "The Beanie Bubble's cast makes the movie an easy watch, but that enjoyment is lessened by its shallow treatment of the real-life story"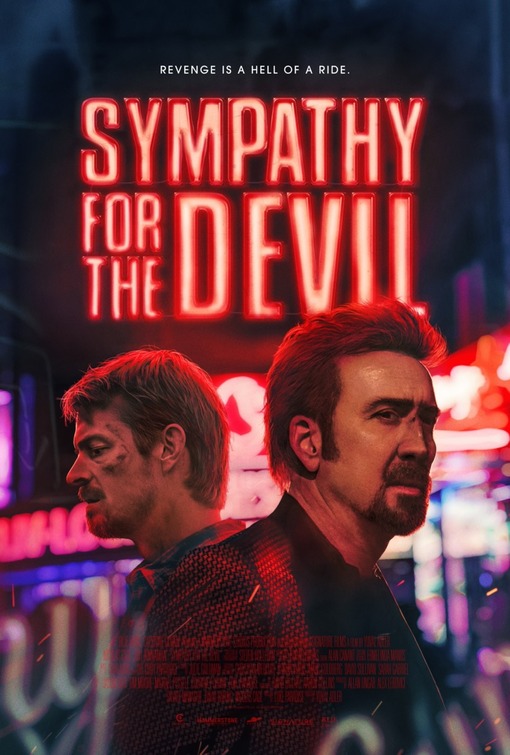 Sympathy for the Devil (Theaters and Digital)
Starring: Nicolas Cage, Joel Kinnaman, Kaiwi Lyman, Cameron Lee Price, Burns Burns, Rich Hopkins
Directed by: Yuval Adler
Plot: After being forced to drive a mysterious passenger at gunpoint, a man finds himself in a high-stakes game of cat and mouse where it becomes clear that not everything is at it seems.
RT Freshness: 66%
Critic Consensus: N/A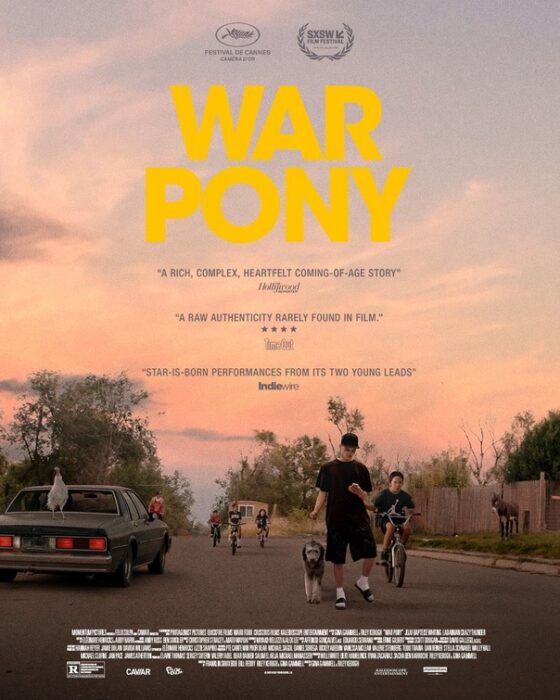 War Pony (Theaters and Digital)
Starring: LaDainian Crazy Thunder, Jojo Bapteise Whiting, Ashley Shelton, Robert Stover, Jesse Schmockel, Wilma Colhoff
Directed by: Riley Keough, Gina Gammell
Plot: At 23, Bill just wants to make something of himself. Whether it's siphoning gas, delivering goods or breeding Poodles, he is determined to hustle his way to the "American Dream". Meanwhile, 12-year-old Matho can't wait to become a man. Desperate for approval from his young father, a series of impulsive decisions turns Matho's life upside down and he finds himself unequipped to deal with the harsh realities of the adult world.
RT Freshness: 91%
Critic Consensus: "With subtlety and authenticity, War Pony tracks the lives of two young Indigenous men and cements the two women behind the lens, Riley Keough and Gina Gammell, as talents to watch"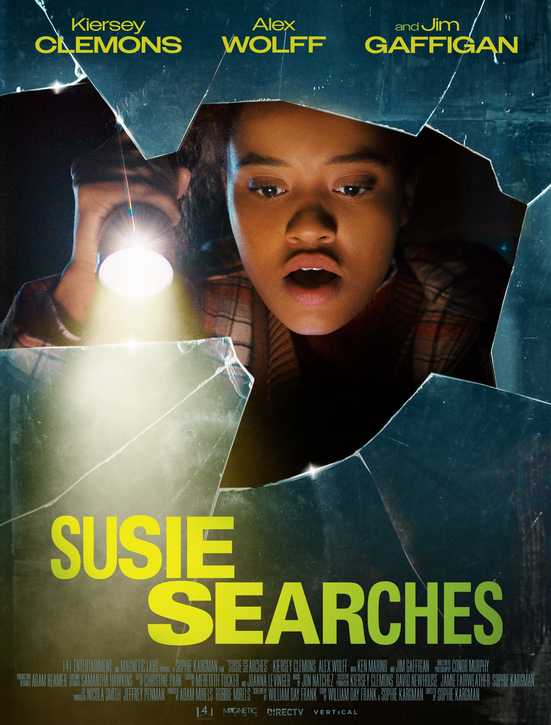 Susie Searches (Theaters and Digital)
Starring: Kiersey Clemons,  Alex Wolff, Jim Gaffigan, Rachel Sennott, Ken Marino, Alex Moffat
Directed by: Sophie Kargman
Plot: Susie, an awkward college student with a failing true-crime podcast, seizes the opportunity to boost her campus and online popularity by solving the mystery of the missing home-town heart-throb. But things take a dark turn as Susie digs out the truth and soon finds herself in over her head.
RT Freshness: 57%
Critic Consensus: "Susie Searches is clever and frequently fun, although its jumbled tone and increasingly hard-to-believe story undercut overall enjoyment"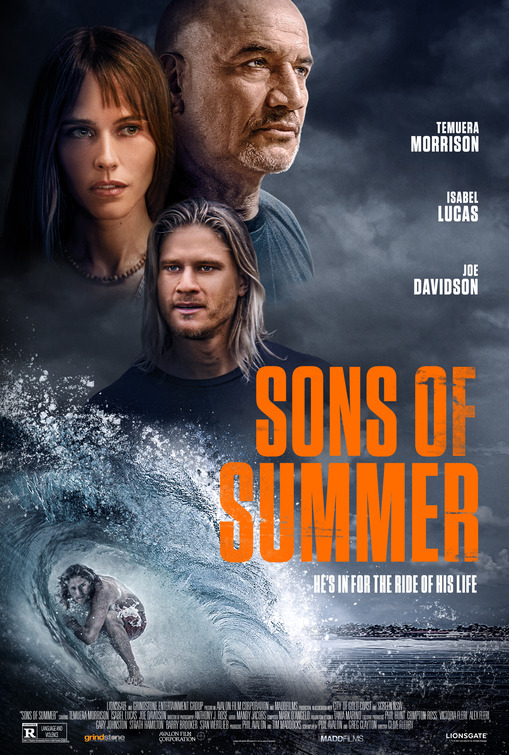 Sons of Summer (Theaters, VOD, Digital)
Starring: Temeura Morrison, Isabel Lucas, Joe Davidson, Steve Nation, Christopher Pate, Alex Fleri
Directed by: Clive Fleury
Plot: To mark the anniversary of his father's death, Sean takes his friends on a road trip to his surfer dad's favorite beach. But Sean's drug-dealing friend forces him to do one last favor — steal a heroin shipment from a local mobster — and the crime lord retaliates by kidnapping Sean's girlfriend in an attempt to get his drugs back.
RT Freshness: N/A
Critic Consensus: N/A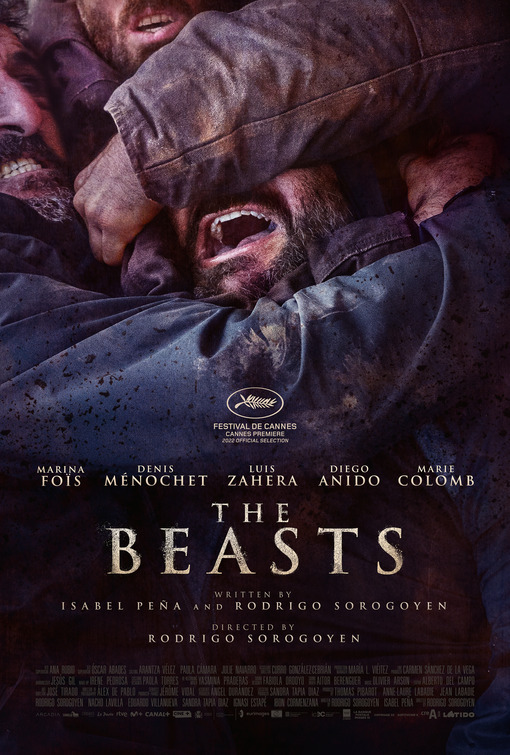 The Beasts (Theaters)
Starring: Marina Fois, Denis Menochet, Luis Zahera, Deigo Anido, Marie Colomb
Directed by: Rodrigo Sorogoyen
Plot: An expatriate French couple operates an organic farm in the Spanish countryside. However, their earnest enthusiasm reeks of patronizing privilege to the handful of "hill people" families who have toiled on the land for generations. Tensions between locals and foreigners boil over in this edge-of-your-seat thriller.
RT Freshness: 98%
Critic Consensus: "Rodrigo Sorogoyen throws us into rural Galicia with The Beasts, where tension and unease spread like wildfire in a scorching tale of decayed human nature"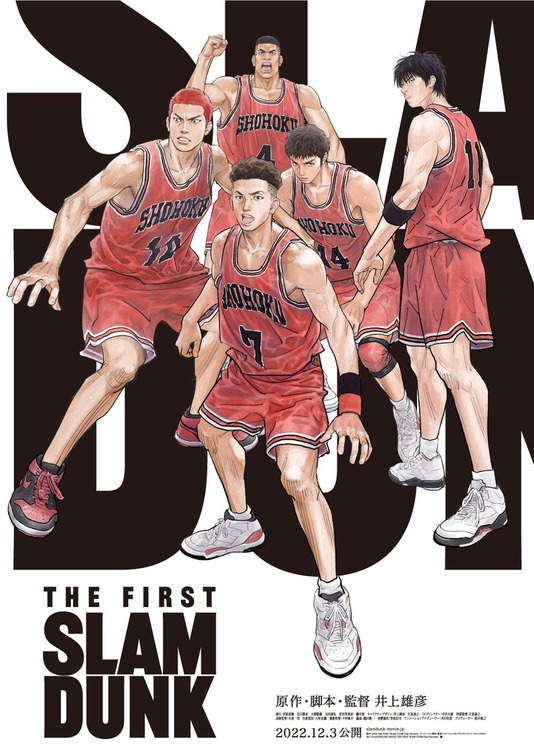 The First Slam Dunk (Theaters)
Starring: Syugo Nakamura, Jun Kasama, Shinichiro Kamio, Subaru Kimura, Kenta Miyake, Maaya Sakamoto
Directed by: Takehiko Inoue, Yasuyuki Ebara
Plot: Follows Ryota Miyagi, a 17 years boy who after losing his elder brother Sota when he was a kid struggles to accomplish Sota's dream to be a basketball star.
RT Freshness: 100%
Critic Consensus: N/A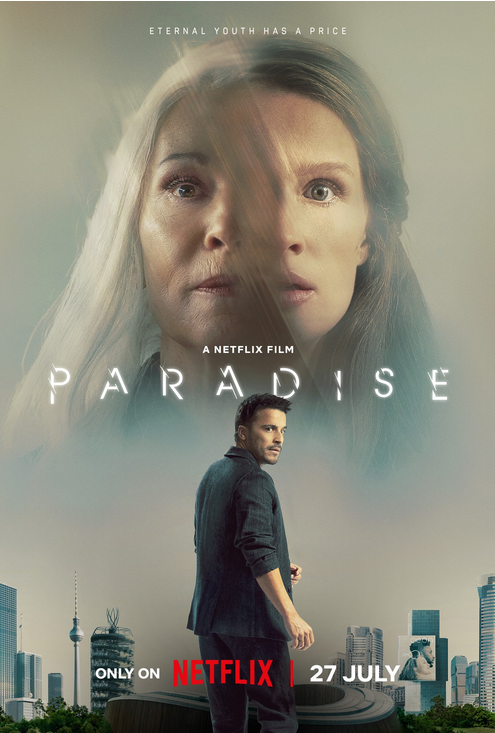 Paradise (Netflix)
Starring: Marlene Tanczik, Kostja Ullmann, Iris Berben, Corinna Kirchhoff, Lisa-Marie Koroll, Alina Levshin
Directed by: Boris Kunz
Plot: A man sees the dark side of the time-manipulating biotech company he works for when a crushing debt forces his wife to give up 40 years of her own life.
RT Freshness: N/A
Critic Consensus: N/A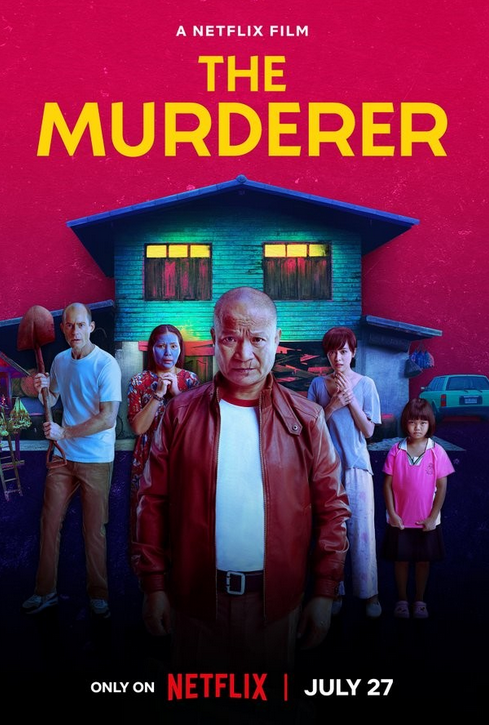 The Murderer (Netflix)
Starring: Phettai Vongkumlao, Eisaya Hosuwan, Sunaree Ratchasima, Sawanee Utoomma, Chananticha Chaipa, Seksun Suttijun
Directed by: Wisit Sasanatieng
I'm like the J. Jonah Jameson of Everything Action, writing and editing and constantly demanding pictures of Spider-Man.
a24
Admit One
apple tv+
haunted mansion
ladybug & cat noir: the movie
netflix
new in theaters
paradise
paramount
shrapnel
sons of summer
streaming
susie searches
sympathy for the devil
talk to me
the beanie bubble
the beasts
the first slam dunk
the murderer
war pony
zoey 102