Here's what's new in theaters and on streaming this weekend, it's Admit One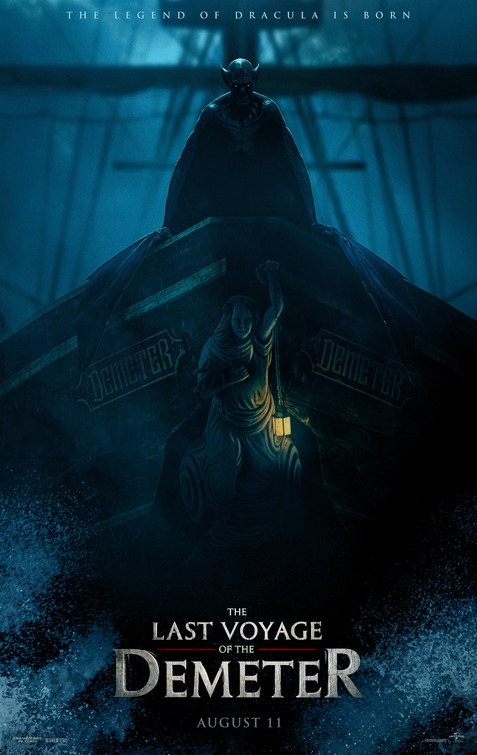 The Last Voyage of the Demeter (Theaters)
Starring: Corey Hawkins, Aisling Franciosi, Liam Cunningham, David Dastmalchian, Jon Jon Briones, Stefan Kapicic
Directed by: André Øvredal
Plot: A crew sailing from Carpathia to England find that they are carrying very dangerous cargo.
Rotten Tomatoes Freshness: 44%
Critic Consensus: N/A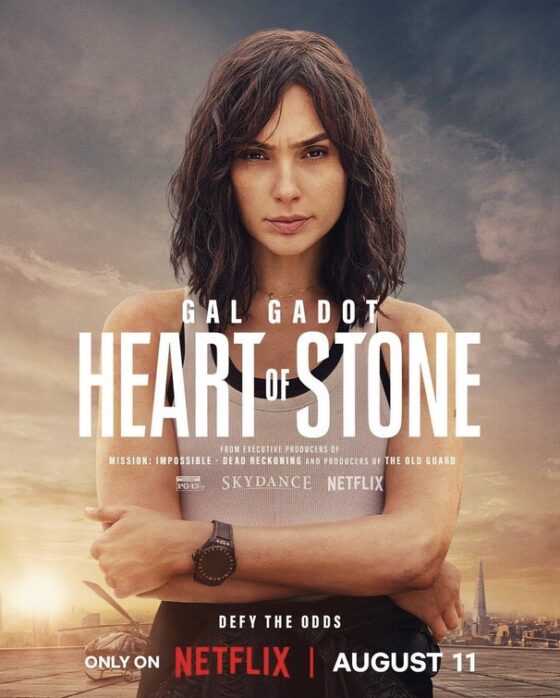 Heart of Stone (Theaters and Netflix)
Starring: Gal Gadot, Jamie Dornan, Alia Bhatt, Sophie Okenedo, Matthias Schweighöfer. Jing Lusi
Directed by: Tom Harper
Plot: Rachel Stone is an intelligence operative, the only woman who stands between her powerful global peacekeeping organization and the loss of its most valuable — and dangerous — asset.
RT Freshness: N/A
Critic Consensus: N/A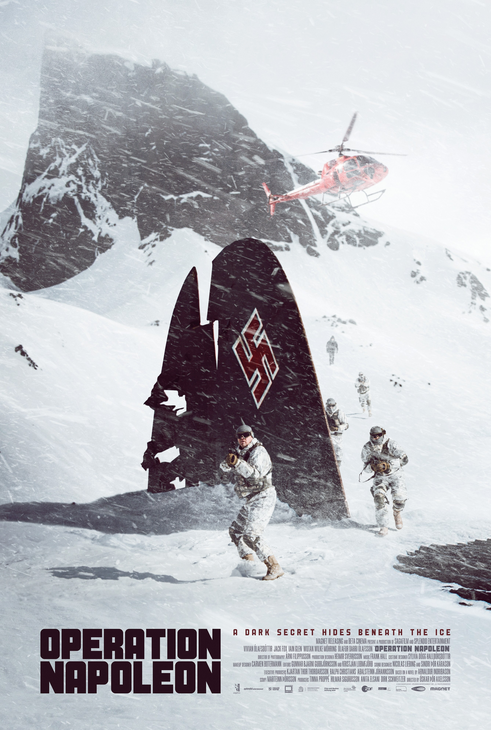 Operation Napoleon (Theaters and Digital)
Starring: Vivian Ólafsdóttir, Iain Glenn, Jack Fox, Wotan Wilke Möhring, Ólafur Darri Ólafsson, Atli Oskar Fjalarsson
Directed by: Óskar Þór Axelsson
Plot: Icelandic lawyer Kristin gets drawn into the vortex of an international conspiracy when she receives footage of an airplane wreck, recently revealed by the melting of one of Iceland's largest glaciers. The old German World War II plane not only brings ruthless criminals onto the scene, but also CIA director William Carr, who has been secretly trying to remove the wreck for a long time. Kristin refuses to rest until the key has been discovered that will solve the riddle of Operation Napoleon.
RT Freshness: N/A
Critic Consensus: N/A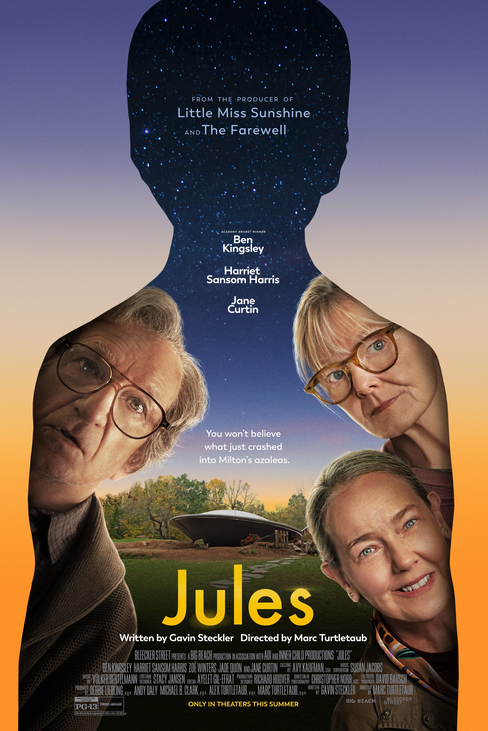 Jules (Theaters)
Starring: Ben Kingsley, Harriet Sansom Harris, Jane Curtin, Zoe Winters, Jade Quon, Donald Paul
Directed by: Marc Turtletaub
Plot: Milton lives a quiet life of routine in a small western Pennsylvania town, but finds his day upended when a UFO and its extra-terrestrial passenger crash land in his backyard.
RT Freshness: 86%
Critic Consensus: "Brought to life by an outstanding ensemble cast, Jules uses its cute concept to grapple with poignant, universally relatable themes"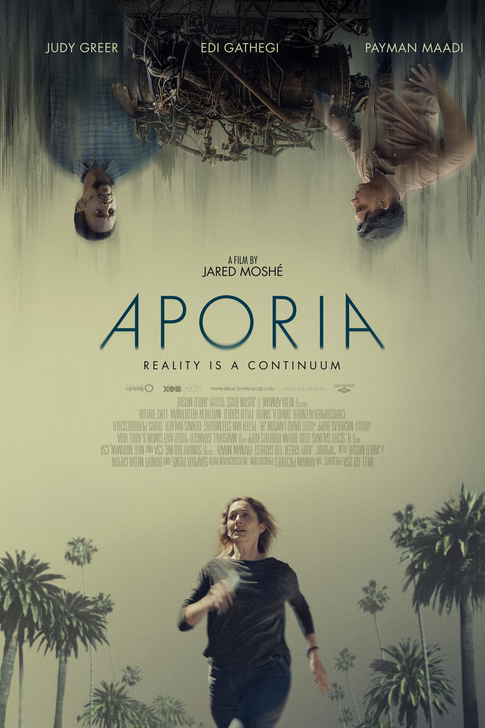 Aporia (Theaters)
Starring: Judy Greer, Edi Gathegi, Peyman Moaadi, Faithe Herman, Whitney Morgan Cox, Veda Cienfuegos
Directed by: Jared Moshé
Plot: Since losing her husband, Sophie has struggled to manage grief, a full-time job, and parenting her devastated daughter, but when a former physicist reveals a secret time-bending machine, Sophie will be faced with an impossible choice.
RT Freshness: 90%
Critic Consensus: "High-concept sci-fi that never loses touch with the human experience, Aporia is an emotionally impactful blend of powerful performances and imaginative themes"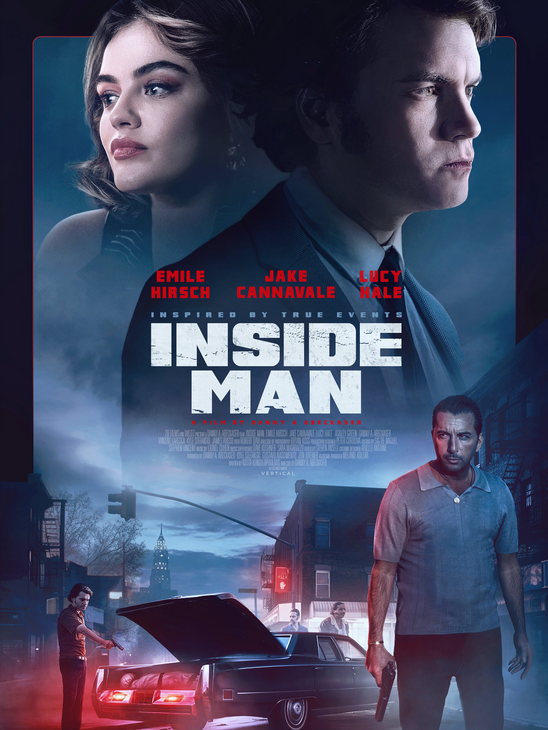 Inside Man (Theaters and Digital/VOD)
Starring: Emile Hirsch, Jake Cannavale, Lucy Hale, Ashley Greene, Danny A. Abeckaser, Greg Finley
Directed by: Danny A. Abeckaser
Plot: A disgraced police detective seeks redemption by going undercover to expose a violent crime syndicate. But as he sinks deeper into the mob, the price for absolution may be higher than he can afford.
RT Freshness: N/A
Critic Consensus: N/A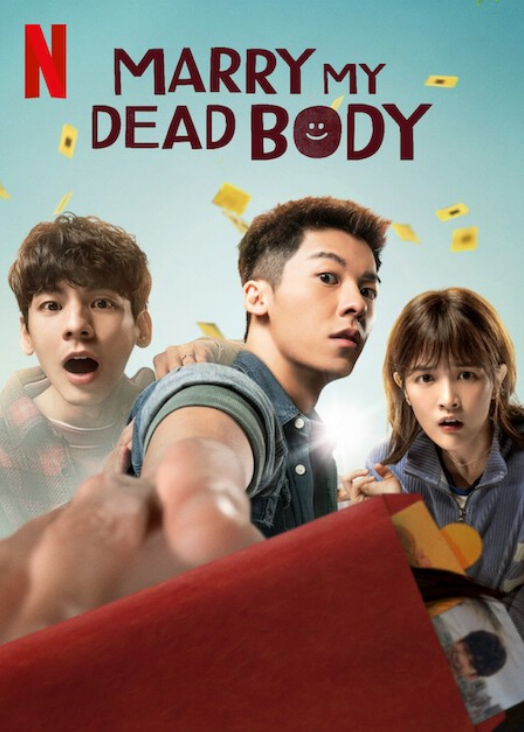 Marry My Dead Body (Netflix)
Starring: Greg Han Hsu, Po-Hung Lin, Gingle Wang, Tsai Chen-Nan, Man-Chiao Wang, Tsung-Hua Tou
Directed by: Wei-hao Cheng
Plot: Wu Ming-Han, a straight policeman who is homophobic and ghost-phobic, accidentally picks up a red wedding envelope while collecting evidence. He finds himself betrothed to the envelope's owner Mao Pang-Yu, a gay man who died under mysterious circumstances. The duo must work through their differences and join forces to solve the case, seeking justice for Mao.
RT Freshness: N/A
Critic Consensus: N/A
I'm like the J. Jonah Jameson of Everything Action, writing and editing and constantly demanding pictures of Spider-Man.
Admit One
aisling franciosi
andre ovredal
aporia
ben kingsley
corey hawkins
emile hirsch
gal gadot
heart of stone
inside man
jamie dornan
jane curtin
judy greer
jules
liam cunningham
marry my dead body
netflix
new in theaters
operation napoleon
the lasy voyage of the demeter