Here's what's out this week in theaters and on streaming, It's Admit One.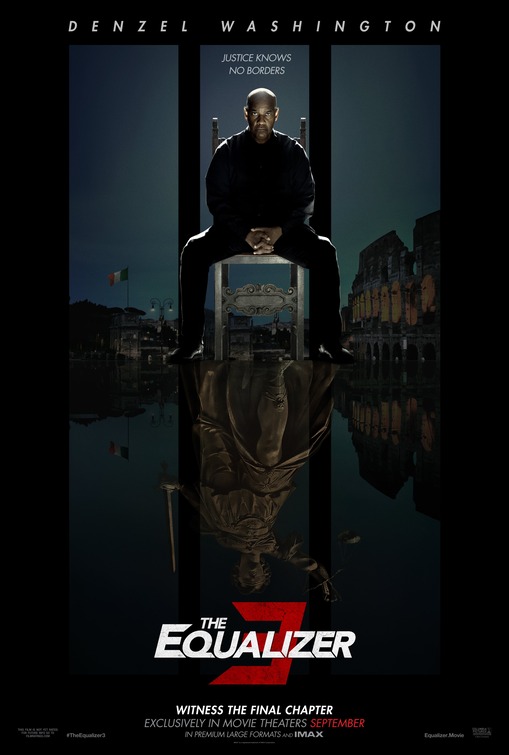 The Equalizer 3 (Theaters)
Starring: Denzel Washington, Dakota Fanning, David Denman, Gaia Scodellaro, Eugenio Mastrandrea, Remo Girone
Directed by: Antoine Fuqua
Plot: Robert McCall finds himself at home in Southern Italy but he discovers his friends are under the control of local crime bosses. As events turn deadly, McCall knows what he has to do: become his friends' protector by taking on the mafia.
Rotten Tomatoes Freshness: 74%
Critic Consensus: "Another entertaining outing from Antoine Fuqua and Denzel Washington, The Equalizer 3 mostly makes up for its formulaic story with generous helpings of cathartic action"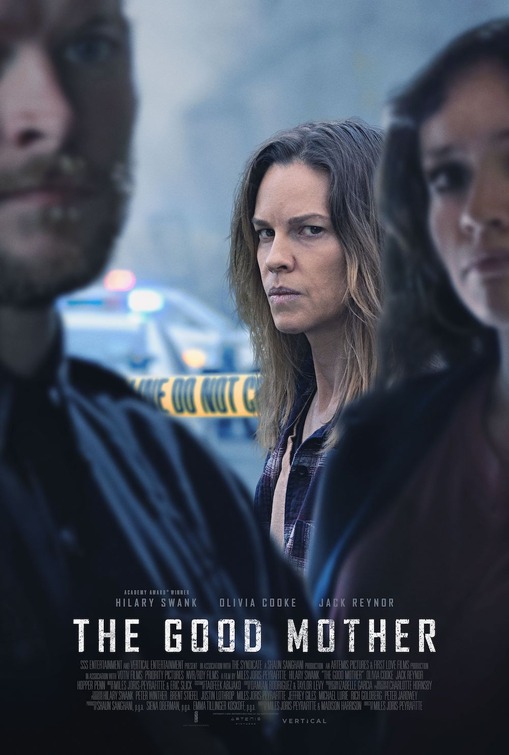 The Good Mother (Theaters)
Starring: Hilary Swank, Olivia Cooke, Jack Reynor, Norm Lewis, Dilone, Hopper Penn
Directed by: Miles Joris-Peyrafitte
Plot: A journalist grieving the murder of her son forms an unlikely alliance with his pregnant girlfriend to track down the killers in the seedy world of drugs and corruption.
RT Freshness: 8%
Critic Consensus: N/A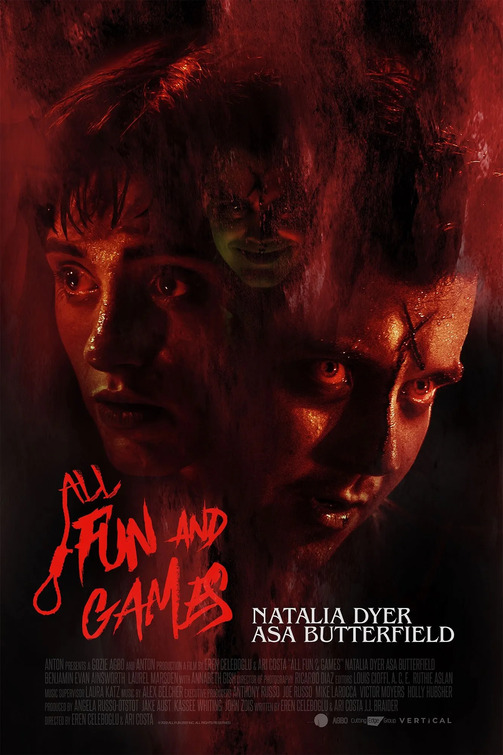 All Fun and Games (Theaters and VOD/Digital)
Starring: Natalia Dyer, Asa Butterfield, Keith David, Annabeth Gish, Laurel Marsden, Benjamin Evan Ainsworth
Directed by: Eren Celeboglu and Ari Costa
Plot: A group of Salem teens discover a cursed knife that unleashes a demon that forces them to play gruesome, deadly versions of childhood games where there can be no winners, only survivors.
RT Freshness: N/A
Critic Consensus: N/A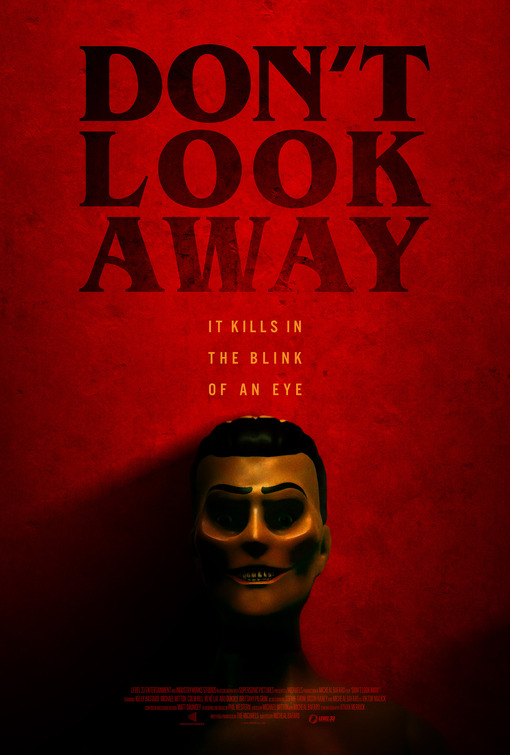 Don't Look Away (Theaters)
Starring: Kelly Bastard, Michael Mitton, Colm Hill, Rene Lai, Abu Dukuly, Micheal Bafaro
Directed by: Micheal Bafaro
Plot: Ever since Frankie laid her eyes on what appears to be a killer mannequin, it shows up everywhere she goes and gruesomely slashes her friends without a trace, until they finally learn its secret.
RT Freshness: N/A
Critic Consensus: N/A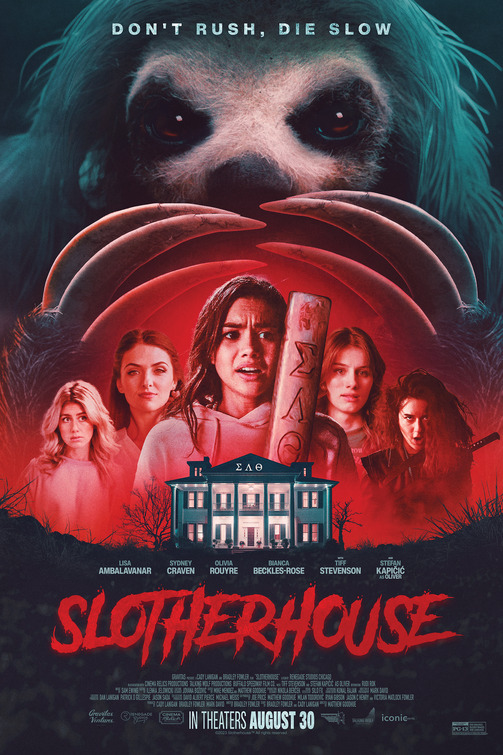 Slotherhouse (Theaters)
Starring: Lisa Ambalavanar, Sydney Craven, Olivia Rouyre, Bianca Beckles-Rose, Tiff Stevenson, Stefan Kapicic
Directed by: Matthew Goodhue
Plot: Senior Emily Young wants to be elected sorority president. She adopts a cute sloth, thinking it will help her win, but a string of fatalities implicates the sloth.
RT Freshness: 60%
Critic Consensus: N/A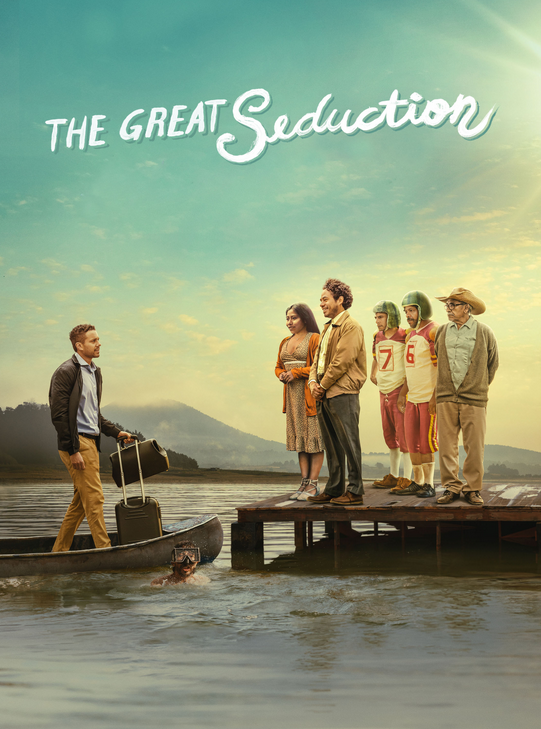 The Great Seduction (Netflix)
Starring: Memo Villegas, Pierre Louis, Yalitza Aparicio, Eligio Meléndez, Julio Casado, Héctor Jiménez
Directed by: Celso R. Garcia
Plot: When a golden opportunity arises to boost the fortunes of a forgotten fishing town, its residents set out to trick their way to making it happen.
RT Freshness: N/A
Critic Consensus: N/A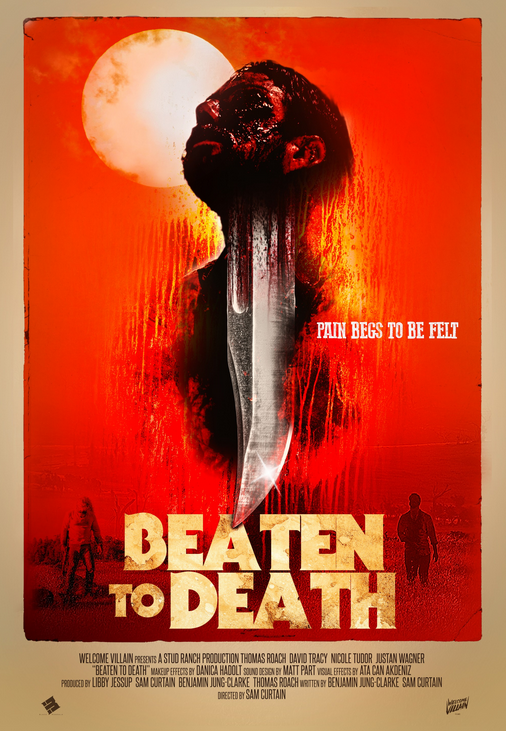 Beaten to Death (Theaters)
Starring: Thomas Roach, David Tracy, Nicole Tudor, Justan Wagner, David Curtain, Fiona Svamvur
Directed by: Sam Curtain
Plot: A desperate choice leads Jack down a path that leaves him beaten and bruised as he struggles against man, nature, and his own insanity.
RT Freshness: 83%
Critic Consensus: N/A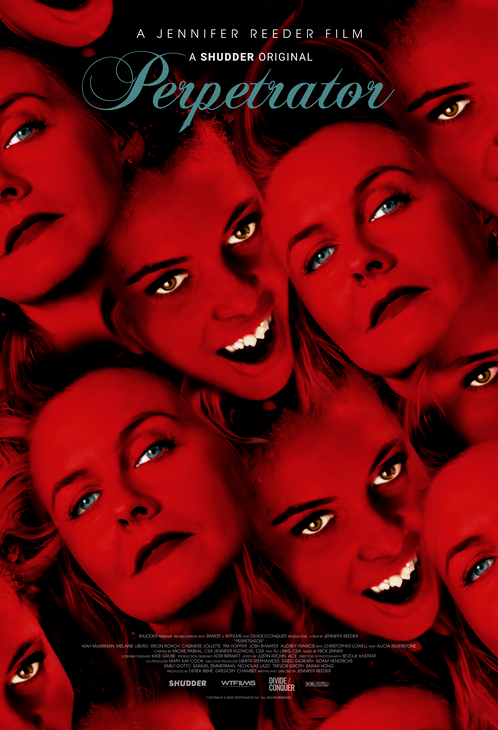 Perpetrator (Shudder and Theaters)
Starring: Josh Bywater, Avery Holliday, Casimere Jollette, Melanie Liburd, Alicia Silverstone, Kiah McKirnan, Christopher Lowell
Directed by: Jennifer Reeder
Plot: Jonny Baptiste is a reckless teen sent to live with her estranged Aunt Hildie. On her 18th birthday, she experiences a radical metamorphosis: a family spell that redefines her called Forevering. When several teen girls go missing at her new school, a mythically feral Jonny goes after the Perpetrator.
RT Freshness: 85%
Critic Consensus: "A smartly ambitious supernatural thriller, Perpetrator blends an assortment of genres and influences into a bloody good time"
Ernest & Celestine: A Trip to Gibberitia (Theaters)
Starring: Andrew Kishino, Ashley Boettcher, David Lodge, Anne Yatco, Lena Josephine Marano, Bill Lobley
Directed by: Jean-Christophe Roger and Julien Chheng
Plot: Ernest and Célestine return to Ernest's country to have his broken violin repaired. They discover that music is banned throughout the country. They will attempt to right this injustice in order to bring joy back to bear country.
RT Freshness: 100%
Critic Consensus: N/A
Nandor Fodor and the Talking Mongoose (Theaters)
Starring: Simon Pegg, Minnie Driver, Christopher Lloyd, Neil Gaiman, Paul Kaye, Ruth Connell
Directed by: Adam Sigal
Plot: When famed paranormal psychologist Dr. Nandor Fodor investigates a family's claim of a talking animal, he uncovers a mysterious web of hidden motives. Soon, everyone becomes a suspect in his relentless pursuit of the truth.
RT Freshness: 40%
Critic Consensus: N/A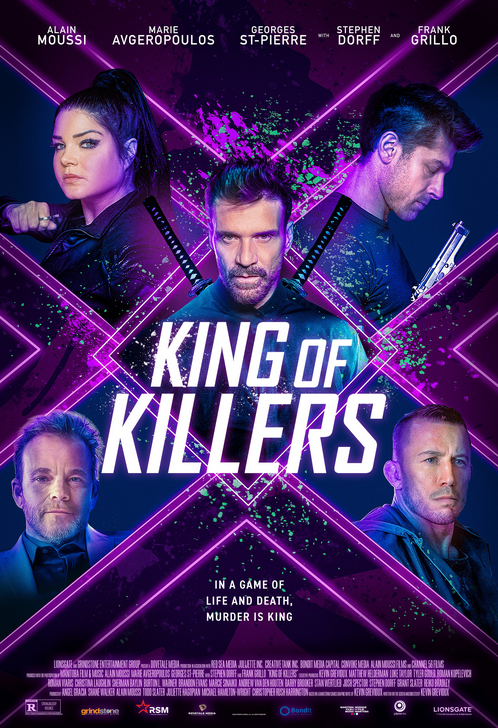 King of Killers (Theaters and VOD/Digital)
Starring: Alain Moussi, Frank Grillo, Stephen Dorff, Marie Avgeropoulos, Kevin Grevioux, Georges St. Pierre
Directed by: Kevin Grevioux
Plot: Garan is a part of a group of international hitmen who are contracted to take out the most dangerous killer in the world, only to find out that they're the ones being hunted.
RT Freshness: N/A
Critic Consensus: N/A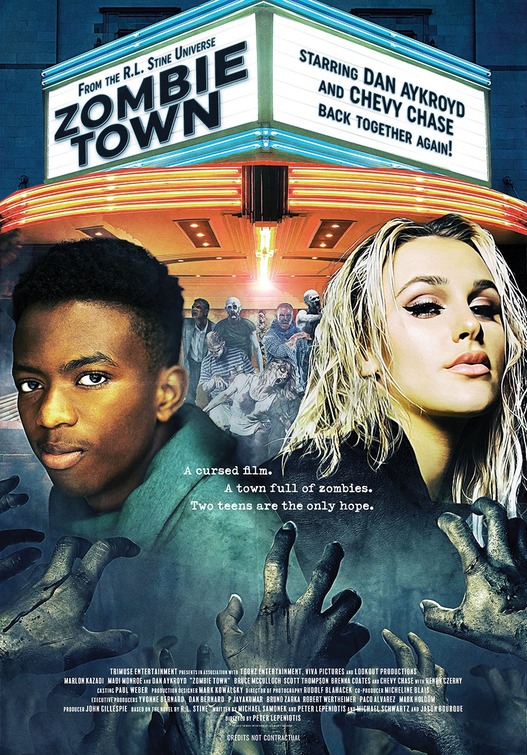 Zombie Town (Theaters)
Starring: Marlon Kazadi, Madi Monroe, Dan Aykroyd, Chevy Chase, Henry Czerny, Brenna Coates
Directed by: Peter Lepeniotis
Plot: Amy and Mike uncover a centuries-old secret when they decide to watch an exclusive film reel. Before they know it, their town has been turned to the undead before their eyes. The duo must track down an infamous filmmaker and navigate a town of hungry zombies to break the curse before it's too late.
RT Freshness: N/A
Critic Consensus: N/A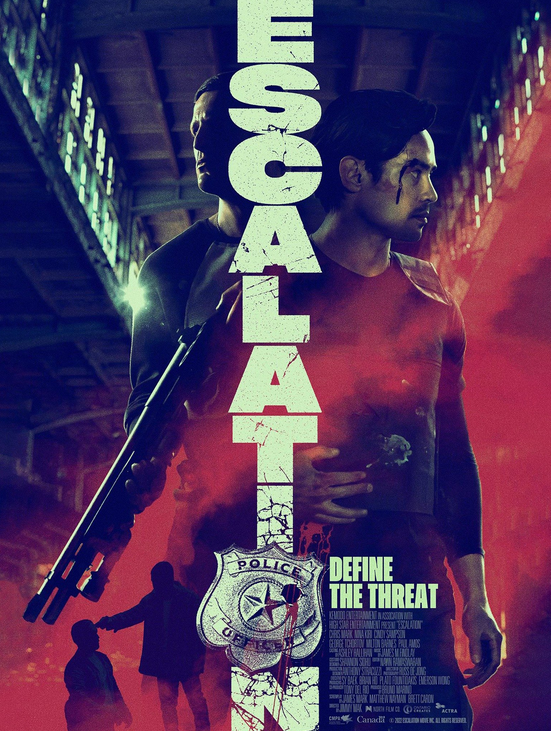 Escalation (Theaters)
Starring: Chris Mark, Nina Kiri, Cindy Sampson, George Tchortov, Milton Barnes, Dan MacDonald
Directed by: Jimmy Mak
Plot: A former police officer teams up with a detective to track down his brother's murderer.
RT Freshness: N/A
Critic Consensus: N/A
Where to watch The Equalizer
I'm like the J. Jonah Jameson of Everything Action, writing and editing and constantly demanding pictures of Spider-Man.
Admit One
alain moussi
all fun and games
antoine fuqua
beaten to death
denzel washington
don't look away
ernest and celestine a trip to gibberitia
frank grillo
king of killers
nandor fodor and the talking mongoose
netflix
new in theaters
perpetrator
rl stine
shudder
simon pegg
slotherhouse
streaming
the equalizer 3
the good mother
the great seduction
zombie town