Battle at the Box Office 9/11/23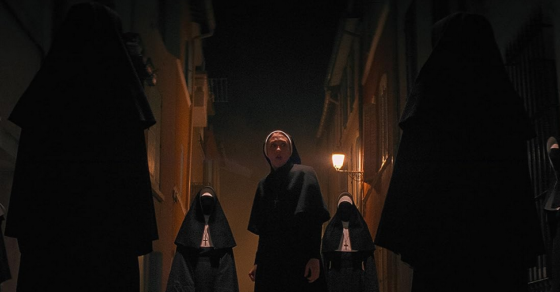 The Nun II took the top spot at the box office over the weekend as we shift into the fall season which is the best opening for The Conjuring Universe since The Nun came out in 2018.
The Nun II opened to $32.6 million, which, as mentioned above, is the best opening for The Conjuring Universe since The Nun in 2018 but is way down from that movie's $53.8 million opening. Compared to the entire Conjuring Universe, The Nun II sits between Annabelle: Creation and The Curse of La Llorona for opening weekends.  Worldwide, The Nun II took in $85.3 million.
The Equalizer 3 dropped to second place with an incredibly steep 65% drop from last weekend, taking in another $12 million and bringing it to $61.7 million domestically and $107.5 million.  The movie had an A CinemaScore, so it's a bit surprising to see how much it dropped off.  The somewhat good news is that The Equalizer 3 cost about $70 million to make, so it will probably be able to get close to breaking even or possibly even making a little profit compared to the bloated disasters of this past summer, like The Flash or Dial of Destiny.
My Big Fat Greek Wedding 3 opened to third place with $10 million, which is about $7 million less than My Big Fat Greek Wedding 2 opened to back in 2016.  The original movie had a slow rollout, so it's hard to compare directly but it did end up with $374.8 million worldwide.  Greek Wedding 2 only made $92 million worldwide, so it seems like this trilogy might be the definition of diminishing returns.  Greek Wedding 3 has $12.7 million worldwide so far.
Indian action epic Jawan opened to fourth place with $6.1 million, the second-best opening ever for distributor Yash Raj Films, who also put out Paathan earlier this year, which was also a huge limited release.  Jawan was in 813 theaters over the weekend.  Barbie rounded out the top 5 with another $5.7 million.  It is officially the highest-grossing film of 2023 worldwide and the 12th biggest movie of all time domestically and the 14th biggest movie of all time worldwide.
The Per Theater average went to Amerikatsi, an Armenian comedy that was playing in 3 theaters, and made $18,861 in each of them.
Where to watch The Nun
I'm like the J. Jonah Jameson of Everything Action, writing and editing and constantly demanding pictures of Spider-Man.
amerikatsi
barbie
Battle at the Box Office
denzel washington
jawan
my big fat greek wedding 3
the conjuring universe
the equalizer 3
the nun II
weekend box office