Here's what's new in theaters and on streaming this weekend, it's Admit One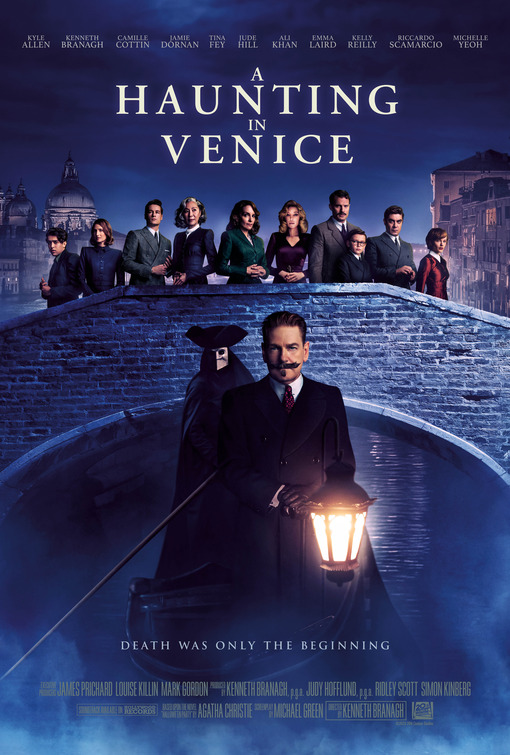 A Haunting in Venice (Theaters)
Starring: Kenneth Branagh, Michelle Yeoh, Tina Fey, Jamie Dornan, Kelly Reilly, Kyle Allen, Camille Cottin, Jude Hill
Directed by: Kenneth Branagh
Plot: Now retired and living in self-imposed exile in the world's most glamorous city, Hercule Poirot reluctantly attends a séance at a decaying, haunted palazzo. When one of the guests is murdered, the detective is thrust into a sinister world of shadows and secrets.
Rotten Tomatoes Freshness: 76%
Critic Consensus: "A darker and spookier spin on Branagh's Poirot, A Haunting in Venice is a decent Halloween snack whose undemanding mystery gets a lift from nifty visuals and an all-star cast"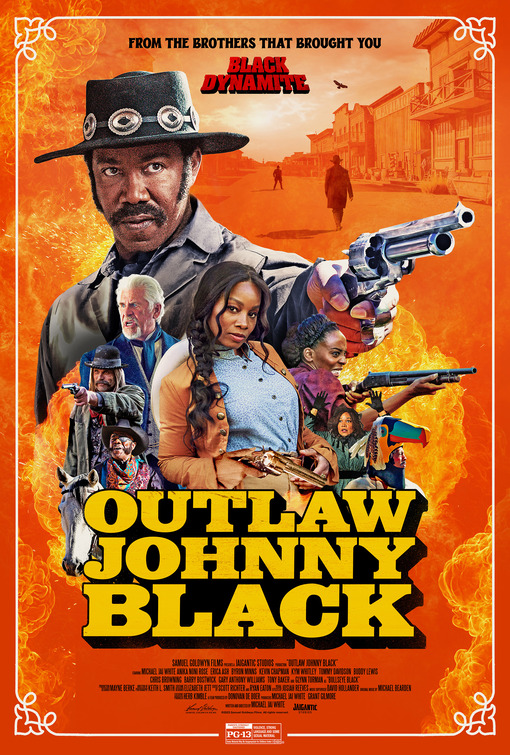 Outlaw Johnny Black (Theaters)
Starring: Michael Jai White, Anika Noni Rose,  Erica Ash, Byron Minns, Chris Browning, Barry Bostwick, Randy Couture
Directed by: Michael Jai White
Plot: Hell bent on avenging the death of his father, Johnny Black vows to gun down Brett Clayton and becomes a wanted man in the process. He goes into hiding, posing as a preacher in a small mining town that's been taken over by a notorious Land Baron.
RT Freshness: 53%
Critic Consensus: N/A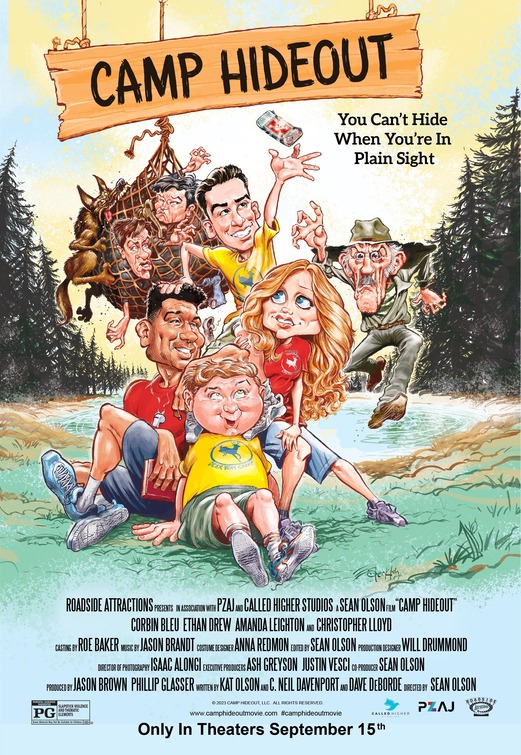 Camp Hideout (Theaters)
Starring: Corbin Bleu, Ethan Drew, Amanda Leighton, Christopher Lloyd, Tyler Kowalski, Zion Wyatt
Directed: Sean Olson
Plot: Noah is a troubled teen who nearly gets caught stealing a top-secret gadget from some big city thugs. After barely escaping, he decides to hide out at a summer camp that's run by the eccentric Falco and counselors Jake and Selena. As Noah tries to blend in with the rest of the rowdy campers, his crooked partners show up to steal the classified item, now in his possession.
RT Freshness: N/A
Critic Consensus: N/A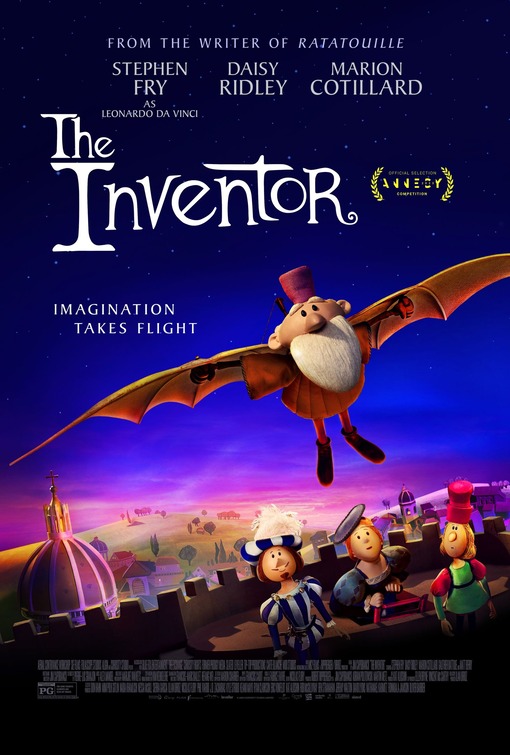 The Inventor (Theaters)
Starring: Stephen Fry, Daisy Ridley, Marion Cotillard, Matt Berry, Natalie Palamides, Max Baumgarten
Directed by: Jim Capobianco and  Pierre-Luc Granjon
Plot: Leonardo da Vinci leaves Italy for France. In his new country, da Vinci joins the French court where he experiments with flying contraptions, invents machines, and studies the human body, all in an effort to answer the question: "What is the meaning of life?"
RT Freshness: 77%
Critic Consensus: N/A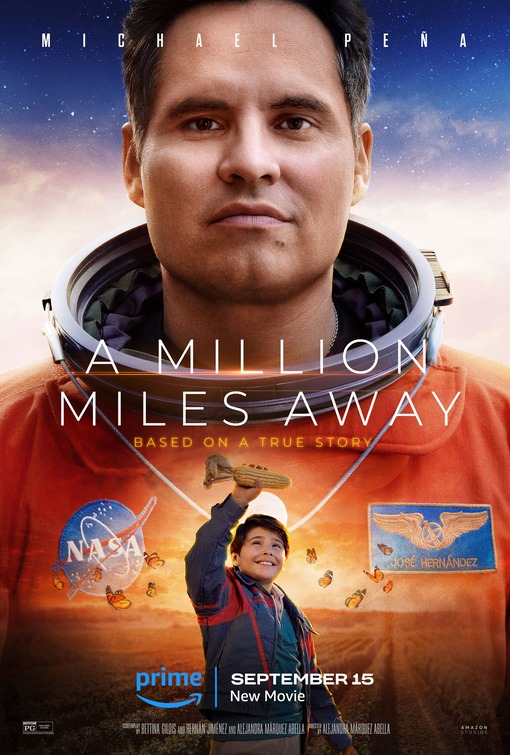 A Million Miles Away (Prime Video)
Starring: Michael Péna, Rosa Salazar, Bobby Soto, Sarayu Blue, Verónica Falcón, Julio Cedillo
Directed by: Alejandra Márquez Abella
Plot: The story of Jose Hernandez, the first migrant farmworker to travel to space.
RT Freshness: 91%
Critic Consensus: N/A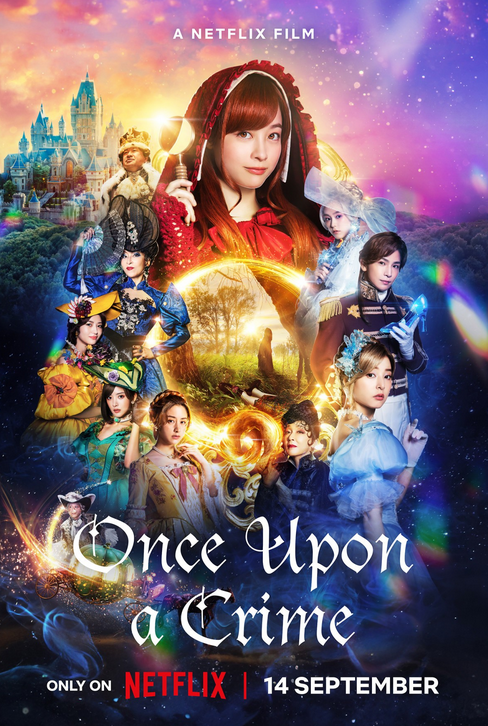 Once Upon a Crime (Netflix)
Starring: Kanna Hashimoto, Yuko Araki, Takanori Iwata
Directed by: Yûichi Fukuda
Plot: Little Red Riding Hood hunts criminals who commit crimes in fairy tales, such as Cinderella and Hänsel and Gretel.
RT Freshness: N/A
Critic Consensus: N/A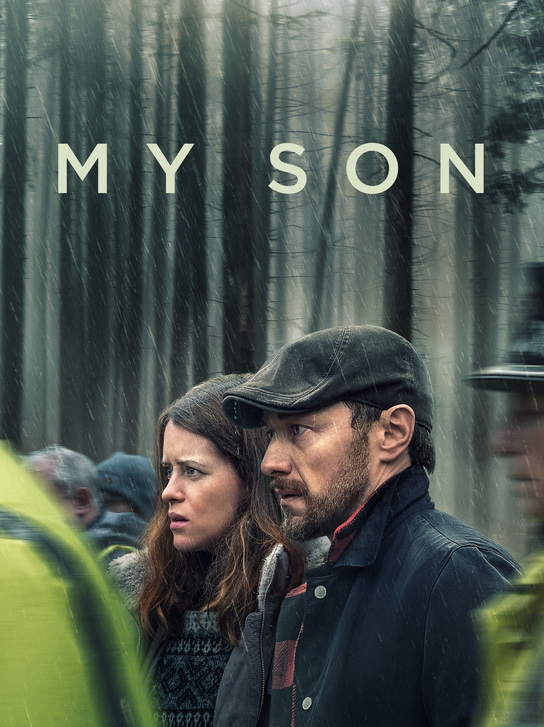 My Son (Peacock)
Starring: James McAvoy, Claire Foy, Jamie Michie, Tom Cullen, Gary Lewis, Michael Moreland
Directed by: Christian Carion
Plot: Driving in the heart of the Highlands, Edmond Murray receives a call from his ex-wife, in tears. Their 7-year-old son has gone missing from a campsite. Soon, it becomes clear that the child has been kidnapped, and the parents give way to despair.
RT Freshness: 44%
Critic Consensus: N/A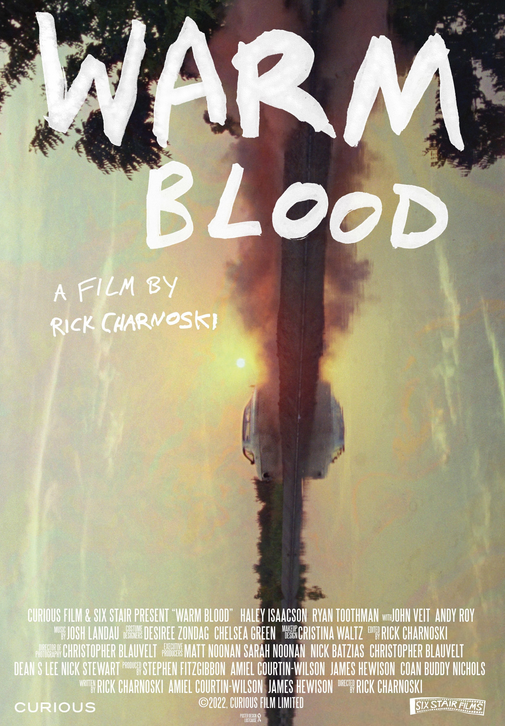 Warm Blood (Theaters)
Starring: Haley Isaacson, Ryan Toothman, John Veit, Andy Roy
Directed by: Rick Charnoski
Plot: Red, a runaway in the 1980s, returns to the outskirts of her NorCal hometown to track down her wayward father and falls in with a young drifter.
RT Freshness: N/A
Critic Consensus: N/A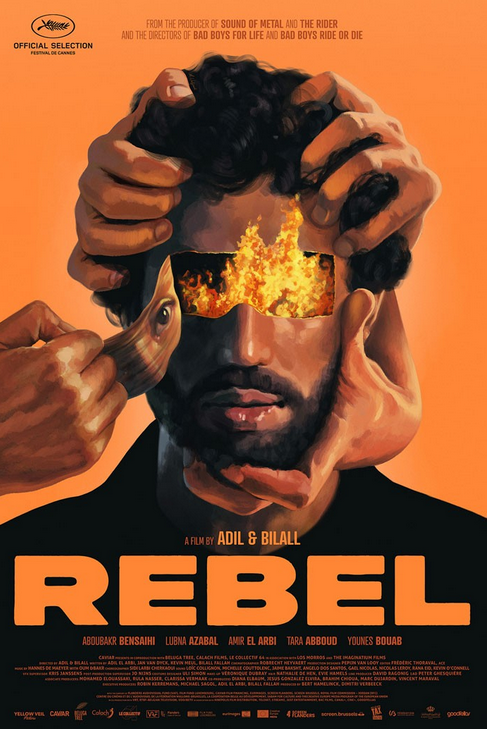 Rebel (Theaters)
Starring; Aboubakr Bensaihi, Lubina Azabal, Amir El Arbi, Tara Abboud, Younes Bouab, Ala Raini
Directed by: Adil El Arbi and Bilall Fallah
Plot: When Kamal resolves to change his life for the better, he leaves Belgium to help war victims in Syria. But, having arrived, he is forced to join a militia and is left stranded in Raqqa. Back home, his younger brother Nassim quickly becomes easy prey for radical recruiters, who promise to reunite him with his brother. Their mother, Leila, fights to protect the only thing she has left: her youngest son.
RT Freshness: 93%
Critic Consensus: N/A
I'm like the J. Jonah Jameson of Everything Action, writing and editing and constantly demanding pictures of Spider-Man.
a haunting in venice
a million miles away
Admit One
byron minns
camp hideout
hercule poirot
james mcavoy
kenneth branagh
michael jai white
michael pena
my son
new in theaters
once upon a crime
outlaw johnny black
rebel
streaming
the inventor
warm blood