Here's what's new in theaters and on streaming this weekend, it's Admit One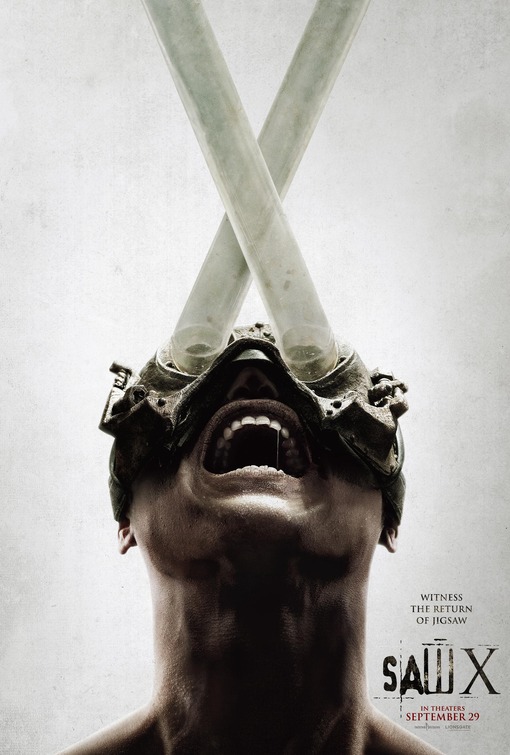 Saw X (Theaters)
Starring: Tobin Bell, Shawnee Smith, Synnøve Macody Lund, Steven Brand, Michael Beach, Renata Vaca
Directed by: Kevin Greutert
Plot: A sick and desperate John travels to Mexico for a risky and experimental medical procedure in hopes of a miracle cure for his cancer only to discover the entire operation is a scam to defraud the most vulnerable.
Rotten Tomatoes Freshness: 82%
Critic Consensus: N/A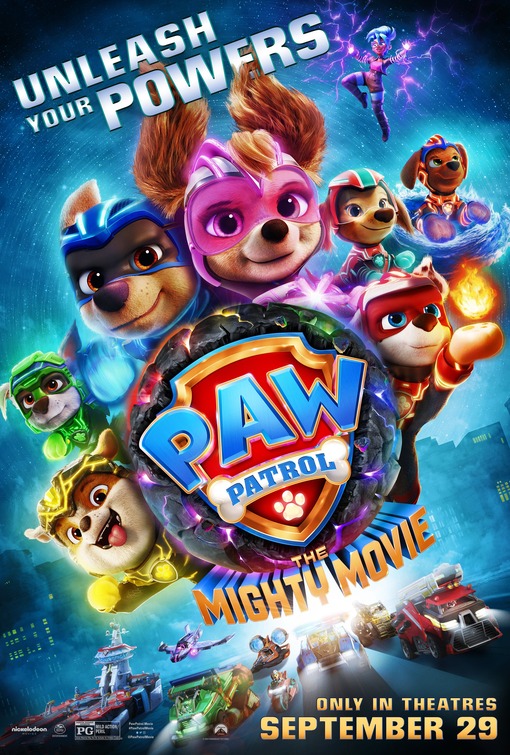 Paw Patrol: The Mighty Movie (Theaters)
Starring: McKenna Grace, Kristen Bell, James Marsden, Taraji P. Henson, Marsai Martin, Christian Convery
Directed by: Cal Brunker
Plot: When a magical meteor crash lands in Adventure City, it gives the PAW Patrol pups superpowers, transforming them into The MIGHTY PUPS! For Skye, the smallest member of the team, her new powers are a dream come true. But things take a turn for the worse when the pups' archrival Humdinger breaks out of jail and teams up with Victoria Vance, a meteor-obsessed mad scientist, to steal the superpowers and turn themselves into supervillains.
RT Freshness: 88%
Critic Consensus: N/A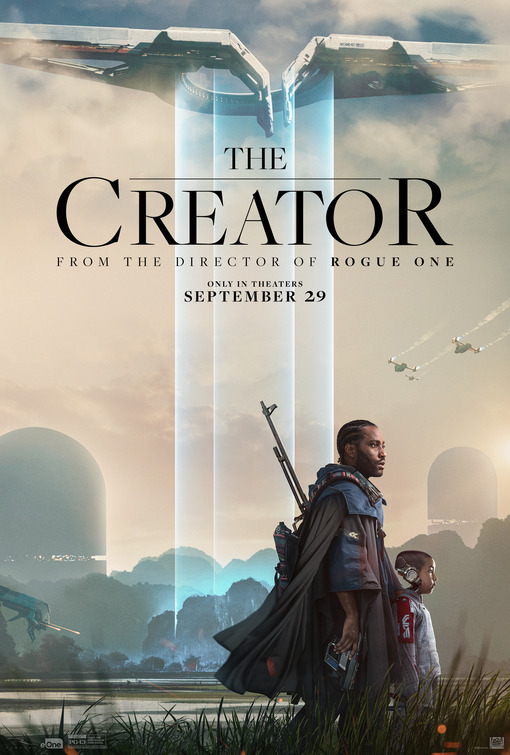 The Creator (Theaters)
Starring: John David Washington, Gemma Chan, Ken Watanabe, Sturgill Simpson, Allison Janney, Madeleine Yuna Voyles
Directed by: Gareth Edwards
Plot: Against the backdrop of a war between humans and robots with artificial intelligence, a former soldier finds the secret weapon, a robot in the form of a young child.
RT Freshness: 69%
Critic Consensus: "Visually stunning and packed with spectacular set pieces, The Creator serves up timely, well-acted sci-fi that satisfies in the moment even if it lacks substance"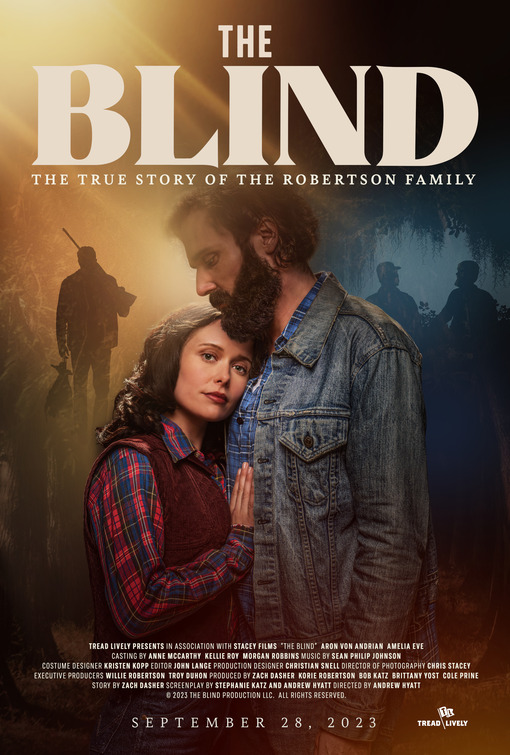 The Blind (Theaters)
Starring: Aron von Andrian, Amelia Eve, Aaron Dalla Villa, Emily DeForest, John Ales, Connor Tillman
Directed by: Andrew Hyatt
Plot: Long before Duck Dynasty's Phil Robertson became a reality TV star, he fell in love with Miss Kay and started a family, but his demons threatened to tear their lives apart.
RT Freshness: N/A
Critic Consensus: N/A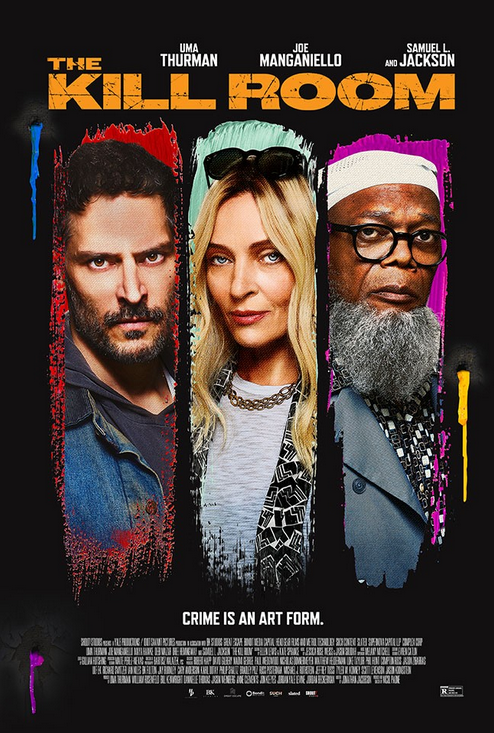 The Kill Room (Theaters)
Starring: Uma Thurman, Samuel L. Jackson, Joe Manganiello, Debi Mazar, Maya Hawke, Dree Hemingway
Directed by: Nicol Paone
Plot: A hitman, his boss, an art dealer and a money-laundering scheme that accidentally turns the assassin into an overnight avant-garde sensation, one that forces her to play the art world against the underworld.
RT Freshness: 50%
Critic Consensus: N/A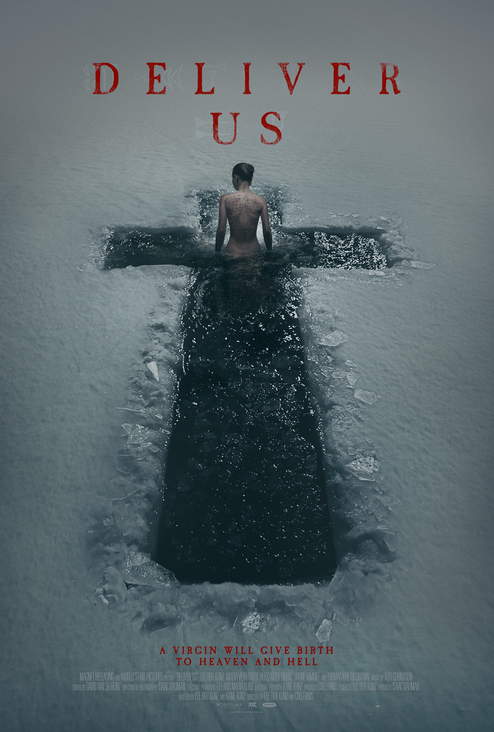 Deliver Us (Theaters and VOD/Digital)
Starring: Lee Roy Kunz, Maria Vera Ratti, Alexander Siddig, Jaune Kimmel, Thomas Kretschmann, Lena Barbara Luhse
Directed by: Lee Roy Kunz and Cru Ennis
Plot: When a nun in a remote convent claims immaculate conception, the Vatican sends a team of priests to investigate, concerned about an ancient prophecy that a woman will give birth to twin boys: one the Messiah, the other the Anti-Christ.
RT Freshness: 71%
Critic Consensus: N/A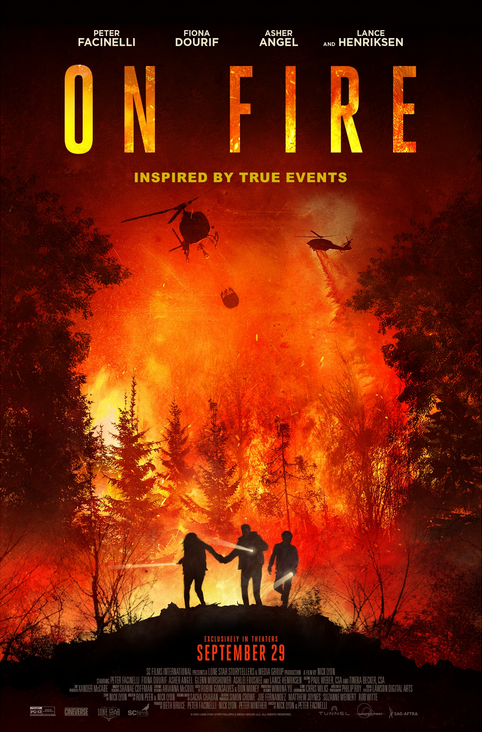 On Fire (Theaters)
Starring: Peter Facinelli, Fiona Dourif, Lance Henriksen, Asher Angel, Glenn Morshower, Ross McCall
Directed by: Nick Lyon and Peter Facinelli
Plot: A family who lives in a trailer home in the woods is suddenly confronted by a wildfire. Survival becomes their main objective.
RT Freshness: N/A
Critic Consensus: N/A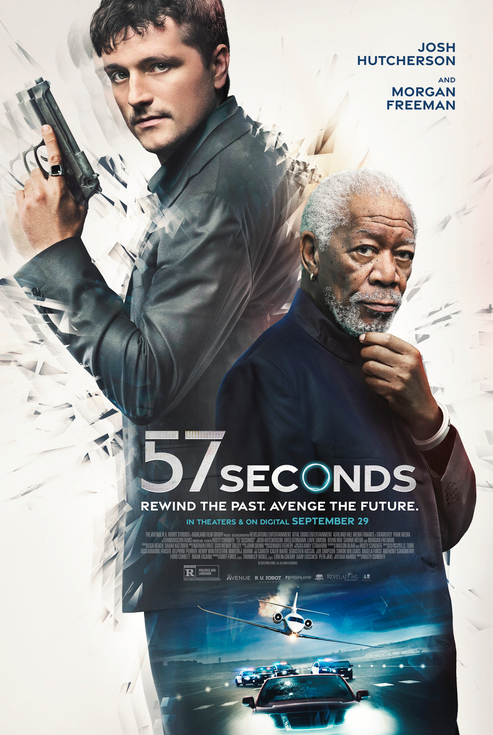 57 Seconds (Theaters and Digital)
Starring: Josh Hutcherson, Morgan Freeman, Greg Germann, Lovie Simone, Bevin Bru, Sammi Rotibi
Directed by: Rusty Cundieff
Plot: When a tech blogger lands an interview with a tech guru and stops an attack on him, he finds a mysterious ring that takes him back 57 seconds into the past.
RT Freshness: N/A
Critic Consensus: N/A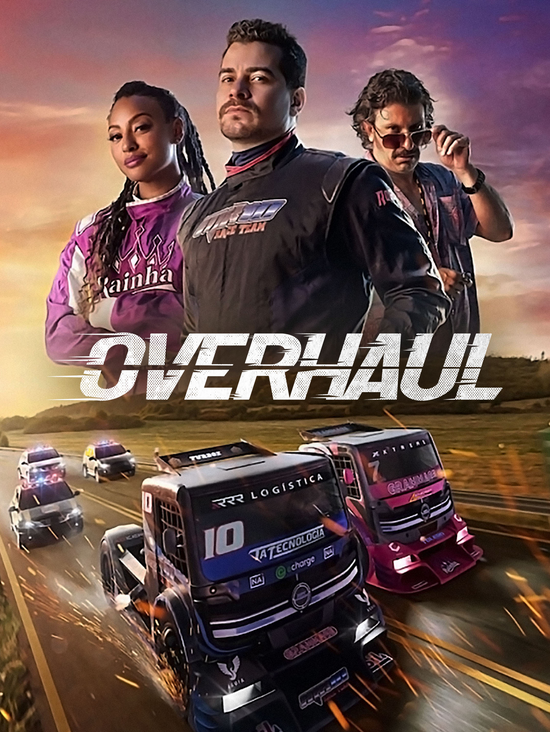 Overhaul (Netflix)
Starring: Thiago Martins, Sharon Menezzes, Raphael Logam, Milhem Cortaz, Evandro Mesquita, Paulo Vilhena
Directed by: Tomas Portella
Plot: Roger is a truck-racing driver who starts driving for a cargo robbery gang to keep his team. Once inside the crime, he will have to fight hard to get out.
RT Freshness: N/A
Critic Consensus: N/A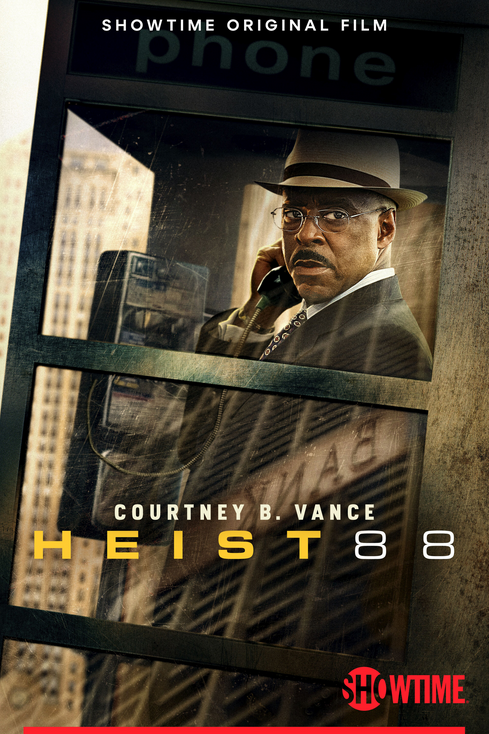 Heist 88 (Showtime/Paramount+)
Starring: Courtney B. Vance, Keith David, Keesha Sharp, Rebecca Spence, Bentley Green, Phil Tyler
Directed by: Menhaj Huda
Plot: A criminal mastermind recruits a group of young bank employees to steal 80 million dollars in one of the largest bank heist in US history.
RT Freshness: N/A
Critic Consensus: N/A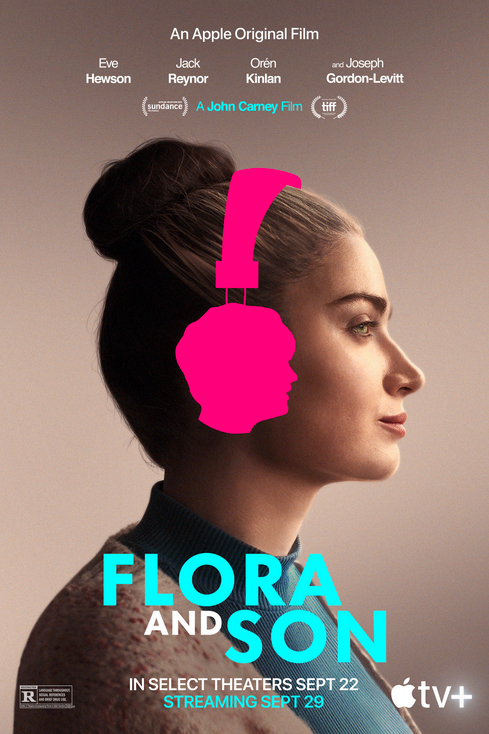 Flora and Son (Apple TV+)
Starring: Eve Hewson, Orén Kinlan, Joseph Gordon-Levitt, Jack Reynor, Keith McErlean, Kelly Thornton
Directed by: John Carney
Plot: Flora, a single mom is at war with her son, Max. Trying to find a hobby for Max, she rescues a guitar from a dumpster and finds that one person's trash can be a family's salvation.
RT Freshness: 94%
Critic Consensus: "Another music-fueled crowd-pleaser from writer-director John Carney, Flora and Son proves almost impossible to resist"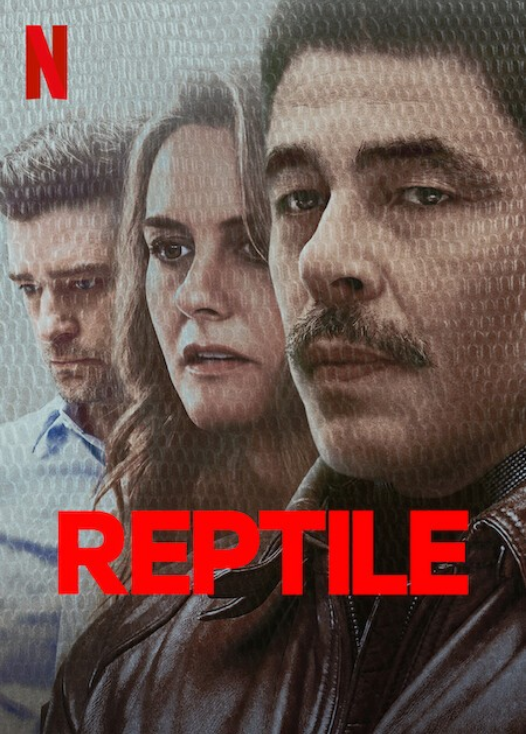 Reptile (Netflix)
Starring: Benicio Del Toro, Justin Timberlake, Alicia Silverstone, Eric Bogosian, Domenick Lombardozzi, Frances Fisher
Directed by: Grant Singer
Plot: Following the brutal murder of a young real estate agent, a hardened detective attempts to uncover the truth in a case where nothing is as it seems, and by doing so dismantles the illusions in his own life.
RT Freshness: 44%
Critic Consensus: N/A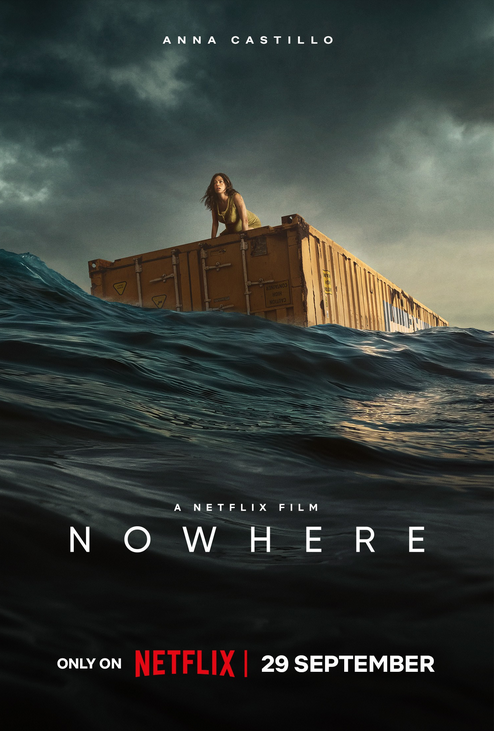 Nowhere (Netflix)
Starring: Anna Castillo, Tamar Novas
Directed by: Albert Pintó
Plot: Pregnant, alone and drifting in the sea, a woman trapped in a shipping container tries to survive after fleeing a devastated totalitarian country.
RT Freshness: N/A
Critic Consensus: N/A
57 seconds
Admit One
apple tv+
deliver us
duck dynasty
flora and son
gareth edwards
heist 88
jigsaw
netflix
new in theaters
nowhere
on fire
overhaul
paramount
paw patrol: the mighty movie
reptile
saw x
showtime
the blind
the creator
the kill room
tobin bell