Here's what's new in theaters and on streaming this weekend, it's Admit One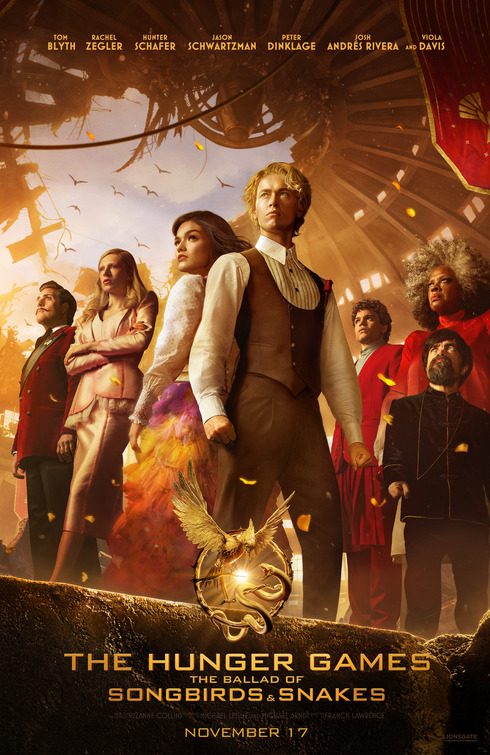 The Hunger Games: The Ballad of Songbirds & Snakes (Theaters)
Starring: Tom Blyth, Rachel Zegler, Peter Dinklage, Jason Schwartzman, Hunter Schafer, Josh Andrés Rivera, Viola Davis
Directed by: Francis Lawrence
Plot: Coriolanus Snow mentors and develops feelings for the female District 12 tribute during the 10th Hunger Games.
Rotten Tomatoes Freshness: 64%
Critic Consensus: "An outstanding cast and exciting story help make The Hunger Games: The Ballad of Songbirds & Snakes a worthy return to Panem in spite of a rushed and somewhat frustrating ending"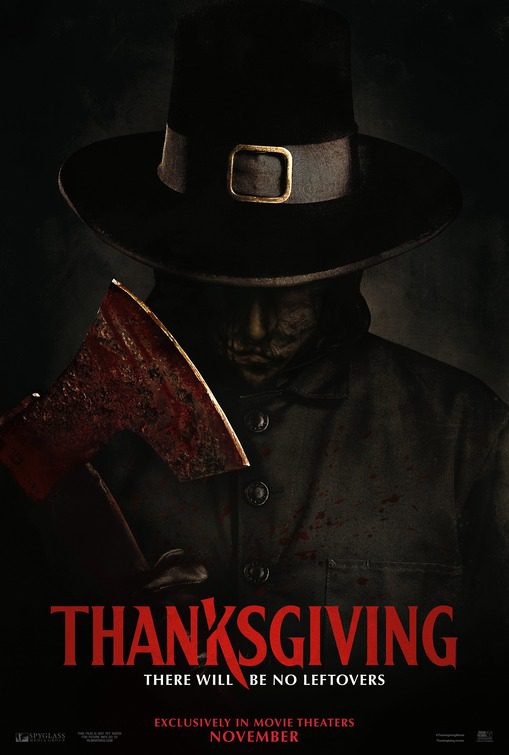 Thanksgiving (Theaters)
Starring: Patrick Dempsey, Nell Verlaque, Jalen Thomas Brooks, Milo Manheim, Addison Rae, Gina Gershon
Directed by: Eli Roth
Plot: After a Black Friday riot ends in tragedy, a mysterious Thanksgiving-inspired killer terrorizes Plymouth, Massachusetts — the birthplace of the holiday. Picking off residents one by one, what begins as random revenge killings are soon revealed to be part of a larger, sinister holiday plan. Will the town uncover the killer and survive the holidays… or become guests at his twisted holiday dinner table?
RT Freshness: 87%
Critic Consensus: "Combining belly-busting humor with delightfully over-the-top gore, Thanksgiving is a feast for grindhouse fans"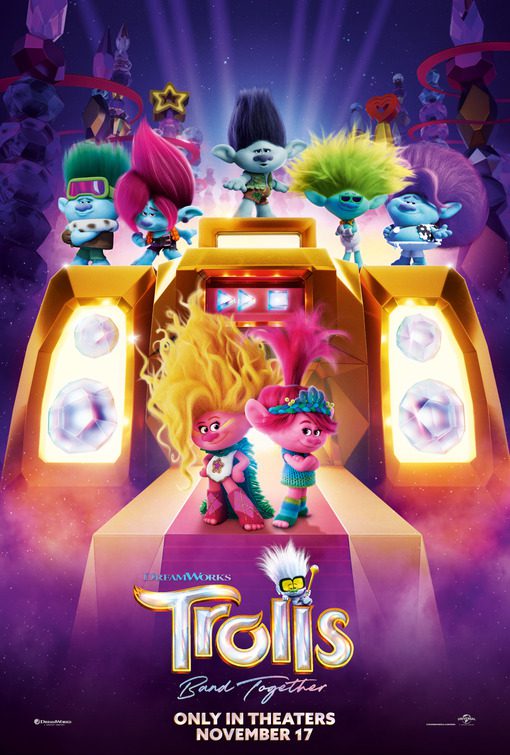 Trolls Band Together (Theaters)
Starring: Anna Kendrick, Justin Timberlake, Camila Cabello, Eric André, Amy Schumer, Andrew Rannells, Troye Sivan, Daveed Diggs, Zooey Deschanel
Directed by: Walt Dohrn
Plot: Poppy discovers that Branch was once part of the boy band 'BroZone' with his brothers, Floyd, John Dory, Spruce and Clay. When Floyd is kidnapped, Branch and Poppy embark on a journey to reunite his two other brothers and rescue Floyd.
RT Freshness: 63%
Critic Consensus: "Trolls Band Together serves up another amusing, eye-catching outing that should entertain young fans of the franchise while remaining perfectly painless for parents"
Next Goal Wins (Theaters)
Starring: Michael Fassbender, Oscar Kightley, Kaimana, David Fane, Rachel House, Beulah Koale
Directed by: Taika Waititi
Plot: The story of the infamously terrible American Samoa soccer team, known for a brutal 2001 FIFA match they lost 31-0.
RT Freshness: 44%
Critic Consensus: "Next Goal Wins finds director/co-writer Taika Waititi with his heart in the right place, even if his crowd-pleasing aim has noticeably strayed from its target"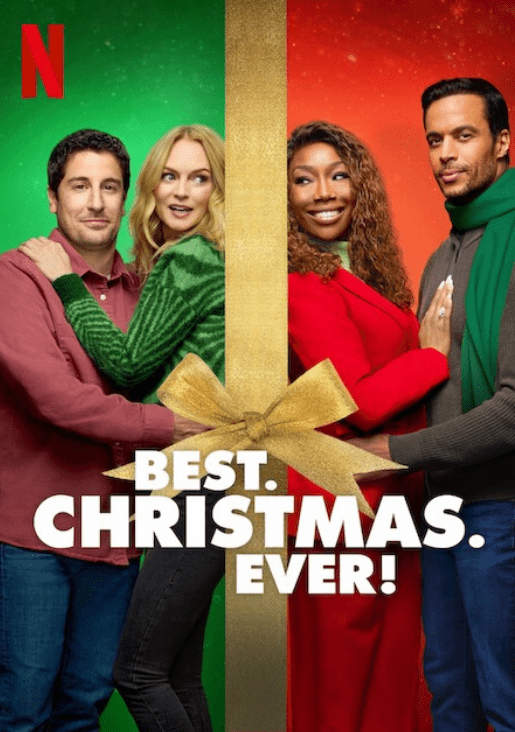 Best. Christmas. Ever! (Theaters and Netflix)
Starring: Heather Graham, Jason Biggs, Brandy Norwood, Matt Cedeno, Wyatt Hunt, Abby Villasmil
Directed by: Mary Lambert
Plot: Every Christmas Jackie sends a boastful holiday newsletter that makes her old college friend Charlotte feel like a lump of coal. When a twist of fate lands Charlotte and her family on Jackie's snowy doorstep just days before Christmas, she seizes the opportunity to prove her old friend's life can't possibly be that perfect.
RT Freshness: 38%
Critic Consensus: N/A
In Love and Deep Water (Netflix)
Starring: Ryô Yoshizawa, Aoi Miyazaki, Yô Yoshida, Rinko Kikuchi, Kento Nagayama, Yuki Izumisawa
Directed by: Yûsuke Taki
Plot: Romance, mystery and mayhem unfold aboard a luxury liner heading for the Aegean Sea when a butler and a passenger try to solve a baffling murder.
RT Freshness: N/A
Critic Consensus: N/A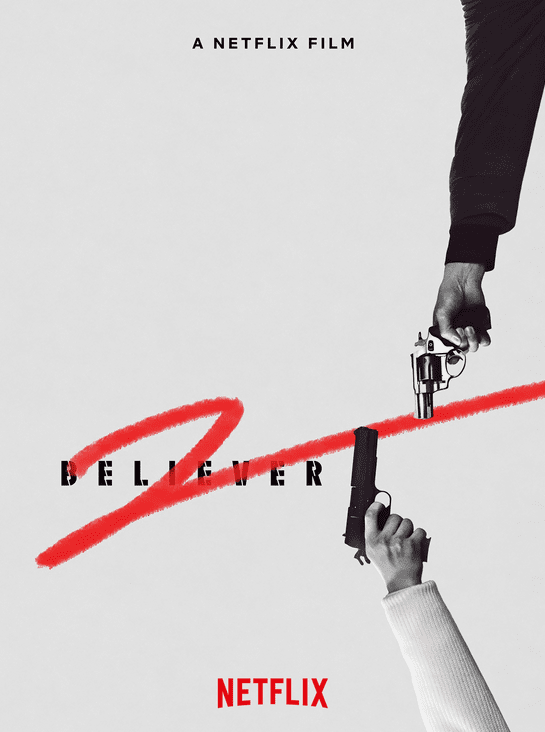 Believer 2 (Netflix)
Starring: Choo Jin-Woong, Cha Seung-won, Han Hyo-joo, Kim Dong-young, Andreas Fronk, Lee Joo-young
Directed by: Jong-Yeol Baek
Plot: A determined detective continues his search for the truth behind Asia's largest drug organization and its elusive boss with whom he has unfinished business.
RT Freshness: N/A
Critic Consensus: N/A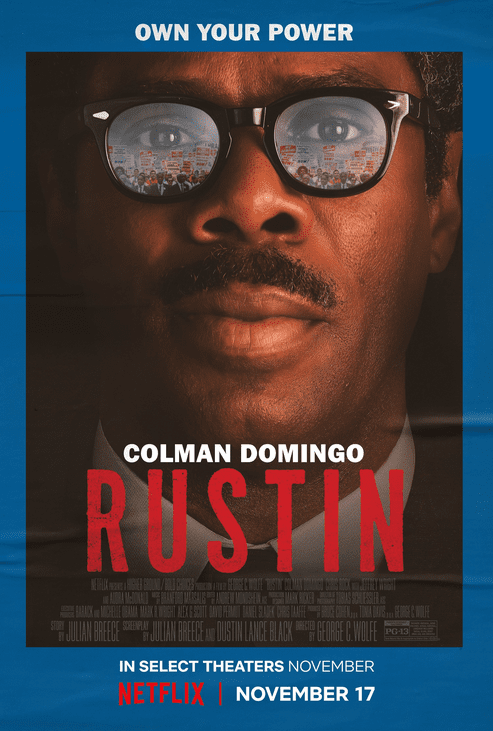 Rustin (Netflix)
Starring: Colman Domingo, Chris Rock, Glynn Turman, Audra MacDonald, CCH Pounder, Bill Irwin, Aml Ameen, Michael Potts
Directed by: George C. Wolfe
Plot: The architect of 1963's momentous March on Washington, Bayard Rustin was one of the greatest activists and organizers the world has ever known. He challenged authority, never apologized for who he was, what he believed, or who he desired. And he did not back down. He made history, and in turn, he was forgotten.
RT Freshness: 86%
Critic Consensus: "Colman Domingo is sensational in Rustin, a stirring biopic that shines an overdue light on a remarkable legacy of public service"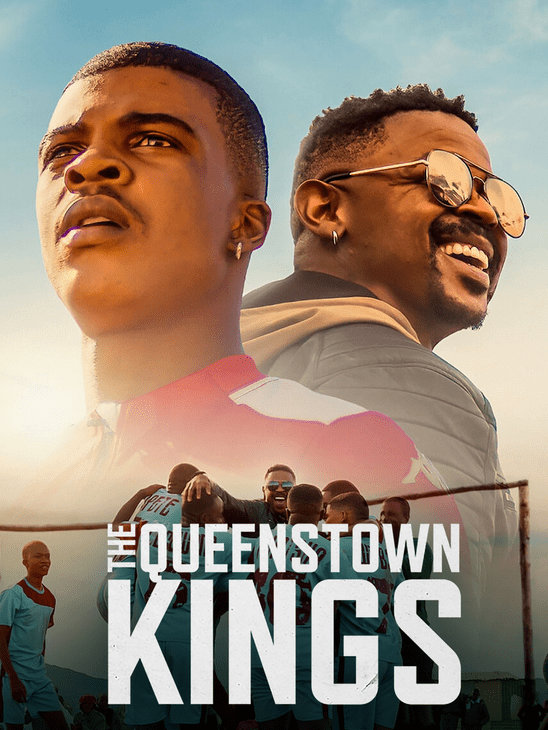 The Queenstown Kings (Netflix)
Starring: Zolisa Xaluva, Sandile Mahlangu, Tessa Twala, Enhle Mbali Mlotshwa, Sivuyile Ngesi, Andile Nebulane
Directed by: Jahmil X.T. Qubeka
Plot: After his father's death, a washed-up soccer star returns to rural Queenstown and struggles to connect with his son, a promising player with big dreams.
RT Freshness: N/A
Critic Consensus: N/A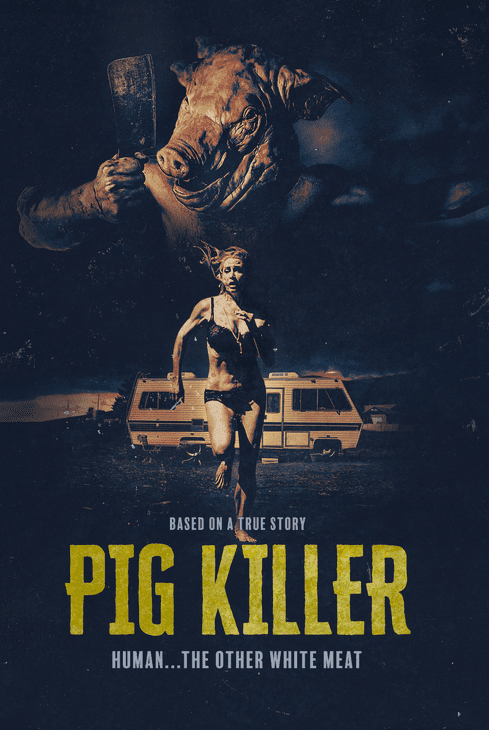 Pig Killer (Theaters)
Starring: Jake Busey, Bai Ling, Lew Temple, Kate Patel, Ginger Lynn-Allen, Cyril O'Reilly
Directed by: Chad Ferrin
Plot: Inspired by the terrifying story of Robert "Willy" Pickton, the pig farmer and prolific killer of women whose horrific crimes shocked the world.
RT Freshness: N/A
Critic Consensus: N/A
Where to watch The Hunger Games
Admit One
believer 2
best christmas ever
in love and deep water
netflix
new in theaters
next goal wins
pig killer
rustin
streaming
thanksgiving
the ballad of songbirds & snakes
the hunger games
the queenstown kings
trolls band together