April Movie Preview
By Zach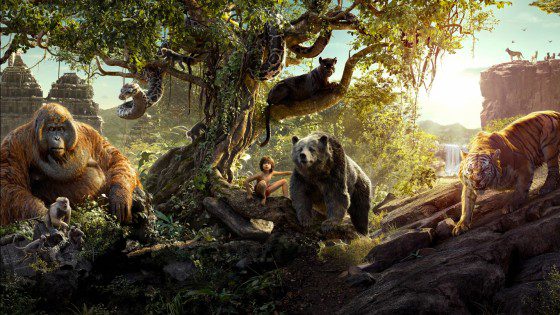 April 1st
God's Not Dead 2: When a high school teacher is asked a question in class about Jesus, her reasoned response lands her in deep trouble and could expel God from the public square once and for all.
Meet the Blacks: The Black family is getting out of Chicago in hopes of a better life. After Carl Black (Mike Epps) comes into some unexpected funds, he takes his family and leaves the hustling lifestyle behind for something better. Carl, his new wife Lorena (Zulay Henao), son Carl Jr., daughter Allie Black (Bresha Webb) and cousin Cronut (Lil Duval) pack up and move to Beverly Hills. Turns out, Carl couldn't have picked a worse time to move. They arrive right around the time of the annual purge, when all crime is legal for twelve hours.
April 8th
Before I Wake: A young couple adopt an orphaned child whose dreams – and nightmares – manifest physically as he sleeps.
Hardcore Henry: A first-person action film from the eyes of Henry, who's resurrected from death with no memory. He must discover his identity and save his wife from a warlord with a plan to bio-engineer soldiers.
The Boss: A titan of industry is sent to prison after she's caught for insider trading. When she emerges ready to rebrand herself as America's latest sweetheart, not everyone she screwed over is so quick to forgive and forget.
April 15th
Barbshop: The Next Cut: It's been more than 10 years since our last appointment at Calvin's Barbershop. Calvin and his longtime crew are still there, but the shop has undergone some major changes. Most noticeably, our once male-dominated sanctuary is now co-ed. The ladies bring their own flavor, drama and gossip to the shop challenging the fellas at every turn. Despite the good times and camaraderie within the shop, the surrounding community has taken a turn for the worse, forcing Calvin and our crew to come together to not only save the shop, but their neighborhood.
Criminal: The memories & skills of a deceased CIA agent are implanted into an unpredictable and dangerous convict.
The Jungle Book: An orphan boy is raised in the jungle with the help of a pack of wolves, a bear, and a black panther.
April 22nd
Elvis & Nixon: The untold true story behind the meeting between the King of Rock 'n Roll and President Nixon, resulting in this revealing, yet humorous moment immortalized in the most requested photograph in the National Archives.
The Huntsman: Winter's War: As two evil sisters prepare to conquer the land; two renegades – Eric the Huntsman – who previously aided Snow White in defeating Ravenna, and his forbidden lover, Sara set out to stop them.
April 29th
Keanu: Friends hatch a plot to retrieve a stolen kitten by posing as drug dealers for a street gang.
Mother's Day: Intersecting stories with different moms collide on Mother's Day.
Ratchet & Clank: Ratchet and Clank tells the story of two unlikely heroes as they struggle to stop a vile alien named Chairman Drek from destroying every planet in the Solana Galaxy. When the two stumble upon a dangerous weapon capable of destroying entire planets, they must join forces with a team of colorful heroes called The Galactic Rangers in order to save the galaxy. Along the way they'll learn about heroism, friendship, and the importance of discovering one's own identity.
I'm like the J. Jonah Jameson of Everything Action, writing and editing and constantly demanding pictures of Spider-Man.
april 2016
barbershop: the next cut
before I wake
criminal
elvis & nixon
god's not dead 2
hardcore henry
keanu
meet the blacks
mother's day
movie preview
ratchet & clank
the boss
the huntsman: winter's war
the jungle book